Healthy Recipes with Beets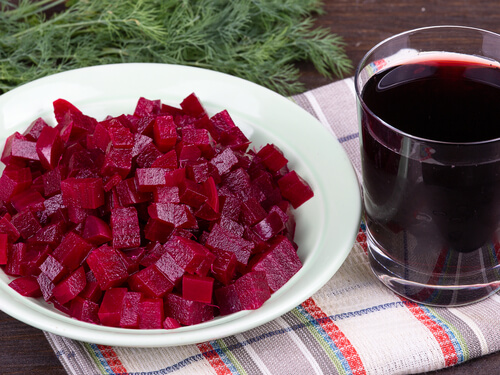 Who doesn't like beets? They are low in calories, have a satisfying effect, are a good cleanser for your body, and if that wasn't enough, they have a fresh flavor that can be combined with many of your dishes and even your juices. They are one of the healthiest vegetables that exist. So here are some healthy recipes with beets for you to enjoy.
Beets are great if you suffer from anemia, for example. They are also very recommended for people who suffer from constipation or have a liver problem. They are an amazing source of vitamins, fiber, and folic acid, which makes them almost essential in your day-to-day. It is easy to find them in stores and will give your dishes a touch of color and originality, which is perfect for the whole family. Take note of the following recipes and take care of your health in a much simpler way.
Beet, Pineapple, and Cucumber Shake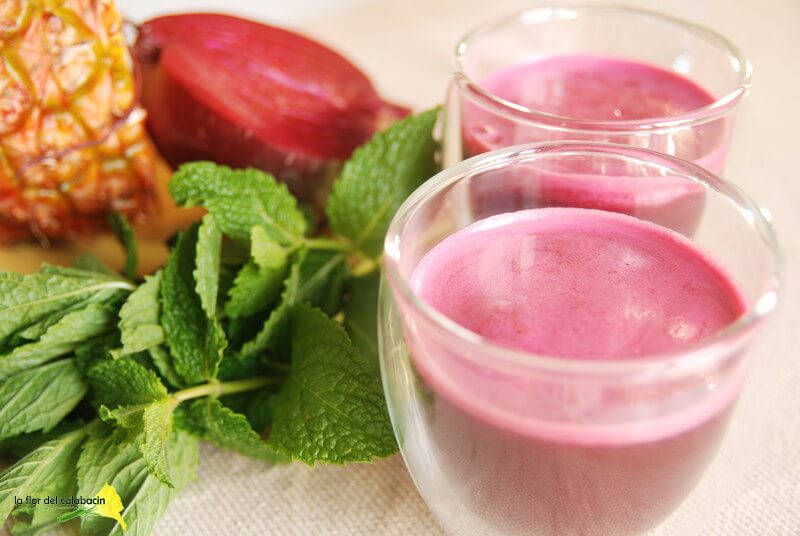 Great for drinking in the morning. It will be like a drink low in calories with a satisfying effect, which will allow you to make it to lunch without having to snack between meals and with the sureness that you will have the right vitamins and minerals. It is a detoxifying shake that is great to drink at least twice a week.
What do I Need?
Half a cucumber
A pineapple slice
100 grams of cooked beet
Juice from half a lemon
How to Make it
Start by beating the beet with the lemon juice. You will put this mixture at the bottom of your glass.
Take the pineapple slice and cut it in squares. Do the same thing with the cucumber. Put these two ingredients in the blender and get a homogenous juice. Then, pour it in the glass on top of the beet and lemon juice. Mix these two and you will love and care for your health in the morning.
Wild Rice Filled Beets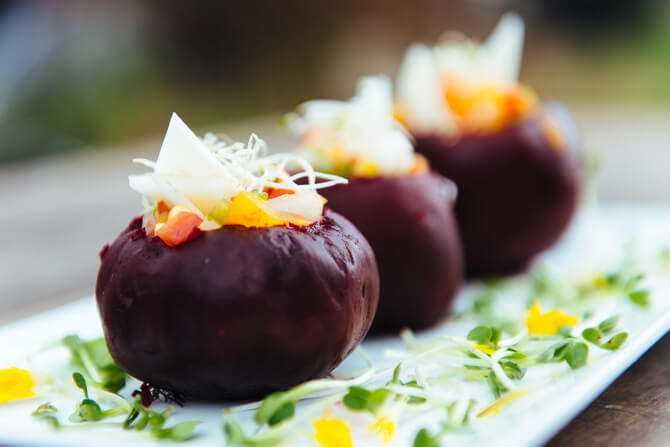 A healthy and light recipe which will give you fiber and macronutrients like potassium. You can have it as an appetizer for your meals or also as a resource for a light and refreshing dinner that will leave you satisfied.
What Do I Need?
2 cooked beets
A cup of cooked whole rice
Half a tomato
A boiled egg
Six olives
A tablespoon of olive oil
A little bit of apple cider vinegar
Juice from half a lemon
How to Make it
The beets should be already cooked. Remove the skin and then make a whole in the middle with the help of a small spoon.
Once you have boiled the whole rice, make it as if it were a salad: add the olives, the boiled egg cut into pieces, add a little bit of vinegar and lemon juice, as well as the tomato pieces
Lastly, put this rice salad inside the beet, carefully. Put them in the refrigerator for fifteen minutes and then enjoy this simple and nutritious recipe.
Beet and Avocado Sandwich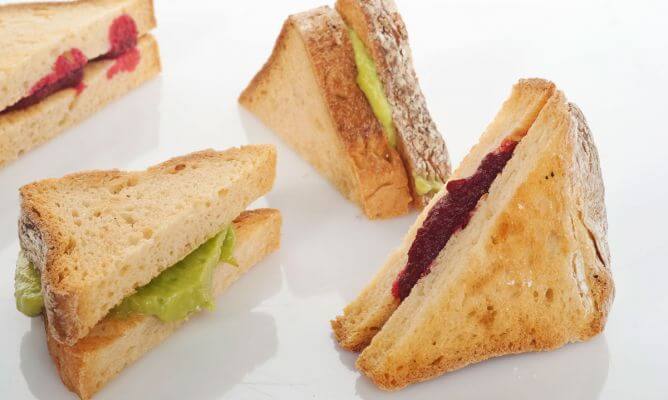 Ideal for a light dinner, it is low in fats, has a satisfying effect, and as if that weren't enough, you will have a good amount of vitamins to take care of your health. This is a very simple recipe that you will love to use often.
What do I Need?
Wheat bread
1 avocado
1 cooked beet
1/2 spring onion
1/2 garlic clove
Olive oil
A pinch of salt
How to Make it?
Start by toasting the wheat bread. This is definitely one of the healthiest breads that exists. It helps reduce cholesterol and is low in fat.
Next, make the avocado cream. Remove the seed and put the pulp in the blender with a teaspoon of olive oil, the diced spring onion, and a pinch of salt. Get a homogenous mixture.
Now, prepare the beet cream. It is very simple. Peel it, cut it up, and put it in the blender along with a little bit of oil, the diced garlic, and a little bit of salt. Beat it well.
Now you can make the sandwich. Just spread a layer of avocado on it with the beet on top. The mixture is as tasty as it is appetizing.
Beet and Cheese Rolls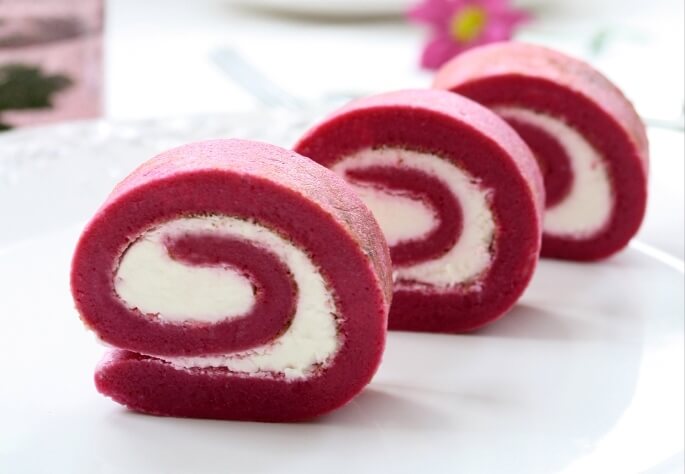 What do I Need?
100g of cooked beets
80 mL of almond milk
1 egg
70 g of flour
1 garlic clove
200 g of low fat cheese
How to Make it
Start by putting the beet along with the diced garlic, the (raw) egg with the yolk and egg white, the almond milk, and 70 grams of flour. Try to get a homogenous dough.
Now, take a large pan and heat up a little bit of oil. Once it is hot, put the dough that you got before and lower the heat. You will see that it will make a type or tortilla. When you see bubbles starting to appear, turn it over. Let cook for a few minutes.
When it is cold, put your choice of cheese on this beet tortilla. You can put mascarpone cheese or a low fat cheese of your preference. Roll it up like in the picture above. Then, put it in the freezer for ten minutes so that it gets consistency and is easier to cut. Enjoy it, you will love it.
We hope you've enjoyed these healthy recipes with beets!
Images courtesy of Marcos Romeo and Ana Quiroa.