The Health and Beauty Uses of Vaseline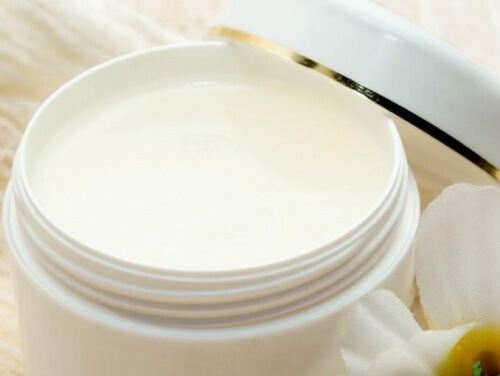 Vaseline is a mixture derived from petroleum refining, and is used just as much in cosmetics as it is in the pharmaceutical industry.  The composition can vary depending on the process, but the one we all know well is very refined, used for lotions, lubricants, and included in many beauty products. Discover the many health and beauty uses of vaseline in this article today!
Characteristics of Vaseline
There are many health- and beauty-related uses of vaseline, you can rest assured of that.  However, very little is known about the origin and derivation of this product.  What is well known is that Vaseline is a petroleum-derived product. It is created by "mixing" it with vapor and filtering it at high temperatures.  This means that it is a semi-solid mixture of hydrocarbons that come from fossils.
Even though it may seem a little odd to use a product derived from petroleum for skin or health, it has many protective qualities for the body, since it goes through a fairly extensive refining process, it really isn't damaging to your health.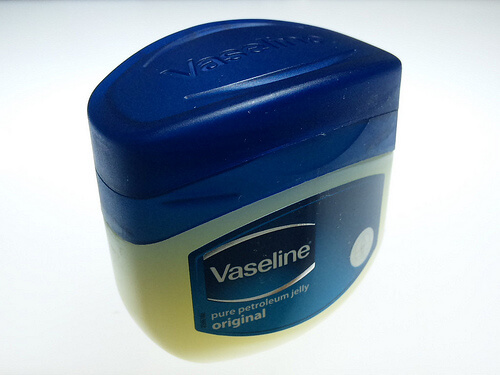 Due to its thick consistency, Vaseline is very useful to protect the skin, especially for very sensitive skin such as the lips.  It is also used as a natural ingredient in ointments.  It is used just as much in summer as it is in winter, and it creates a sort of protection "barrier" from the heat, cold, and wind.
For this reason, Vaseline is considered to be one of the beauty basics that every woman should keep at home or in her purse.  It has infinite uses, and happens to be more affordable than most lotions and beauty products sold in stores.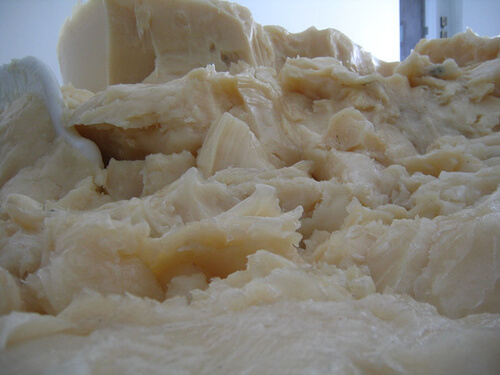 Healthy and beauty uses of Vaseline
It is an excellent lip balm: Apply a little to your lips any time of the year to soften them if they are chapped from the cold, or hydrate them if they are overexposed to sun in the summer.  It also offers an instant shine.
It is a very good foot and hand cream: It can be used to soften and moisturize cracked heels, rough hands, and dry feet.  Apply some Vaseline to the hands or feet in circular motions, and then put on gloves or socks for more effective results.  Let it set for about 15 minutes to absorb and penetrate into the skin.  Rinse, if necessary, with warm water.  You will surely have softer and smoother skin.
It is an alternative to make-up remover: It can even remove waterproof mascara, in addition to calming skin irritation caused by make-up on sensitive areas such as the eyes.
It can be used as a moisturizing lotion: Apply Vaseline to your body after bathing to enjoy softer and more hydrated skin.
It can exfoliate the skin: If you mix a little Vaseline with two spoonfuls of sugar or salt you can create your own, homemade body scrub that can be used on the body or face.  It can also be used to remove dead skin cells from the lips.  Apply the body scrub in circular motions and let it set in for a few minutes.  Afterwards, use an old toothbrush with an exfoliating glove to leave your skin even softer.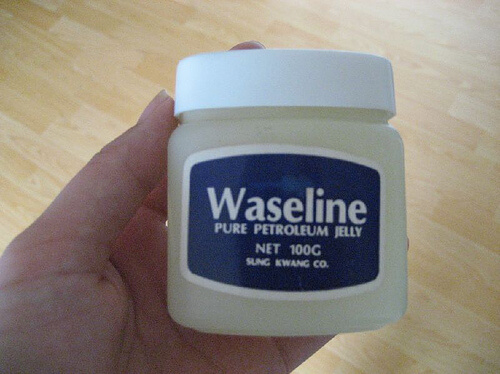 It moisturizes skin after hair-removal: It doesn't matter if you use wax or razor, the skin on your legs can be left dry and cracked.  You can apply a thin layer and allow it to air dry.  The skin will be left smooth and hydrated.
It can be used as a blush: Mix a little lipstick in to create your own blush, which will last longer and be more resistant to your hours of daily activity.
It can make fragrances last longer: Before spraying perfume on your wrists, apply a thin layer of Vaseline.  This will help your fragrance all day long.
It protects the scalp against hair dye: Apply a little around the hair line (Where the hair begins along the forehead, nape of the neck, ears, sideburns, etc.) to not only avoid dyeing your skin, but also avoid allergic reactions caused by the dye.
It is a conditioner: Once you have washed your hair with your normal shampoo, apply a little Vaseline to the scalp, let it set a few minutes then rinse.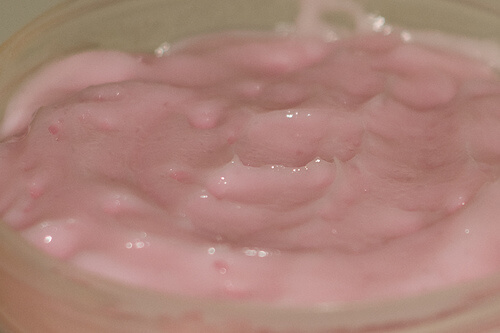 It can hide split ends: If you apply a little Vaseline to the ends of the hair, you can hide this unattractive problem.
It is a bronzer: On the driest parts of the skin, apply a little prior to using your normal bronzer.
It helps the eyebrows and lashes: With brows, it helps hydrate them, and with lashes, it helps them grow longer and fuller.  Apply to both before you go to sleep.
It helps have better cuticles: Apply several times a day to this "forgotten" part of the hands and nails.
It is good for a massage: Vaseline is good to relax and hydrate your body at the same time.  Apply a small amount and massage in circular motions from head to toe.
It is a base for the eyelid: Apply to the eyelid before you use your eye-shadow, so that it will last longer and appear brighter.  If used by itself, Vaseline can create an illuminating appearance.
It can remove a ring: If your ring is stuck on your finger, apply a little so it can slide off easily without working too much or possibly hurting you.
It is a scar reducer: In the health realm of things, it is widely known that Vaseline is helpful to apply to wounds, and can be used after an operation.  It can also be used to protect the skin after getting a tattoo.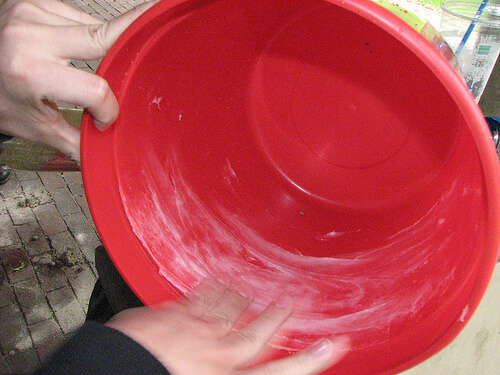 Images courtesy of: Ishikawa Ken, Istolethev, Sung Sock, WePhotographer, and Christina Xu.