The Healing Benefits of Water Therapy
Drinking water is one of the most beneficial things we can do for our health. We can also use in other natural remedies and for weight loss. We're sure you'll want to grab a glass of water after reading this!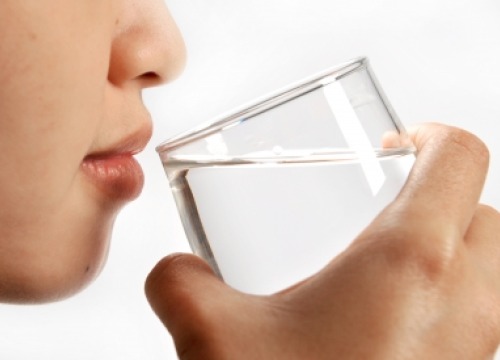 Water is essential for our health and makes up a large part of our body. That's why it won't be surprising to hear that water is becoming more and more commonly used in different treatments for various conditions. Below, we're going to talk about the healing benefits of water therapy.
Benefits of water therapy
The sound of water is relaxing
It seems like the sound of running water is great for relaxation and reducing stress levels. Likewise, it can help improve concentration. In fact, this isn't a new discovery. Arabic cultures have known this for hundreds of years, which is why it was common to find fountains for small water canals in certain houses.
Ocean water has healing properties
Ocean or salt water has properties that help remedy some conditions, and it's also a very effective relaxant. As we all know, ocean water is an ingredient in different products, especially moisturizers, although it also has an important antiseptic effect for minor wounds.
Thermal water is greatly beneficial
Thermal water is a popular remedy for certain conditions. This is because these waters contain distinct natural elements that are beneficial for the human body. The high temperatures also eliminate viruses and increase oxygenation. And if that weren't enough, this type of water also helps the skin, improving topical conditions.
Overall, thermal waters help remedy:
Rheumatic illnesses
Metabolic diseases, like gout, diabetes and obesity
Gastrointestinal problems
Minor respiratory problems
Circulatory problems
Trauma effects
Gynecological diseases
Water helps recover mobility
Experts use water more and more every day to perform therapies that try to recover mobility in patients. Research has shown that exercising in the water helps the muscles and joints work enormously. This is usually a great way to get better results.
Water also helps with weight loss
Helping with weight loss is another one of the many benefits of water therapy. On the one hand, frequently drinking water helps the body burn more fat. On the other hand, pool exercises make the body work harder, also burning more fat.
Hydrogen peroxide
Although there's not much information about it, some people suggest that hydrogen peroxide has great benefits for humans, primarily in the healing or treatment of important diseases, like cancer. Of course, this still needs a more detailed research. However, there are some places that have started using it as another alternative therapy.
Likewise, some researchers have studied and dived deep into hydrogen peroxide's benefits for the human body.
It might interest you...