Garcinia Cambogia – A Natural Weight Loss Aid
Garcinia Cambogia is an Asian fruit that boasts antibiotic and astringent properties.It is also said that it may help with weight loss.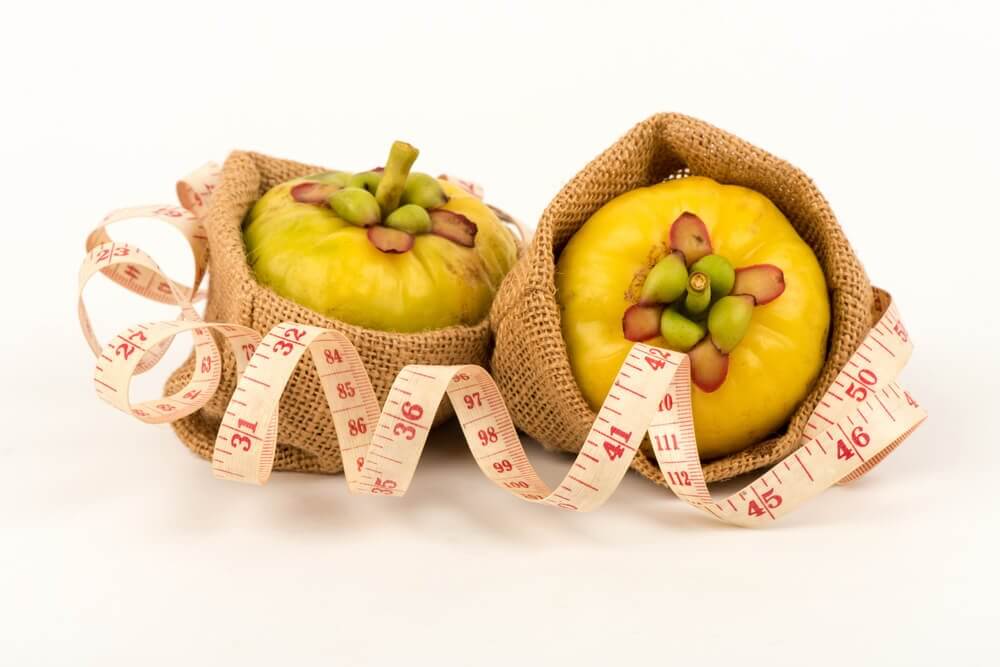 Formerly known as Garcinia cambogia and now Garcinia gummi-gutta, the Malabar tamarind is a fruit that, according to some hypotheses, may provide certain health benefits, specifically related to weight loss.
Find out more about this curious fruit and the possible properties it features to help you slim down and improve your overall health.
What is Garcinia Cambogia?
Garcinia Cambogia is an Asian fruit which according to ayurvedic medicine boasts antibiotic and astringent properties. According to studies done with rodents, it has the same citric acid found in lemons, oranges, and grapefruit which may be beneficial for those wishing to lose weight.
This plant's rind is very acidic and is used in some Southeast Asian countries as a condiment for different types of curries (once dried).
In cooking, it's used as a good vegan substitute for ghee or clarified butter by using the fruit's seeds.
Possible health benefits
According to some hypotheses, this food may help with:
Weight loss.
Cardiovascular health, due to its antioxidant content.
Increased serotonin levels that improve mood.
Decreased stomach acidity and relief of intestinal inflammation.
Improved performance in athletes through increased production of glycogen, the muscles' energy store.
Can it help you lose weight?
Garcinia cambogia may be an acceptable weight loss supplement for several reasons.
When eaten whole, like any other fruit, it's very filling due to its fiber content. This in turn might help you avoid eating unhealthy foods between meals and regulate your digestion.
Because of its hydroxycitric acid (HCA) content, it can be useful for people who have a big appetite or who tend to eat compulsively.
However, it doesn't alter the nervous system, as HCA is produced by blocking enzymes and increasing metabolism. Thus, body weight is reduced as fat reserves are burned.
Additionally, it's thought that the consumption of Garcinia–as part of a balanced diet–can aid with the secretion of serotonin, known as the "happiness hormone".
For all these reasons, some researchers believe that Garcinia cambogia may be a beneficial fruit for human health.
Using Garcinia Cambogia
Garcinia is usually sold in capsules. The powder they contain is a concentrate of the fruit which may have healthy properties for weight loss.
The container's label should say it has at least 50% hydroxycitric acid. If it's not specified, it probably has less.
The daily recommended amount is between 1,500 and 2,000 mg. Take the capsules half an hour before eating and spread them throughout the day according to each capsule's amount.
Weight loss tips
In addition to taking the Garcinia capsules for about three months, we recommend following these tips to lose weight in a healthy and effective manner without gaining it back:
Drink lots of water throughout the day.
Eat fresh vegetables every day that are raw or in juices and smoothies.
Eat until you feel satisfied, but not full. Take the time to chew everything you eat and enjoy the flavors; in other words, eat with all your senses.
Avoid flours and refined sugars; eat whole foods.
Trade in bad fats (cold meats, margarine, pastries, pre-cooked) for healthy fats (avocado, dried fruit, ghee, coconut oil, etc.).
Eat light dinners at a time that lets you digest your food before 9 pm, which is when your body needs to rest to regenerate and facilitate weight loss.
Remember that, although Garcinia can be beneficial in many ways, eating it should always be part of a healthy lifestyle in order to see results.
It might interest you...