Foods that Care for Your Stomach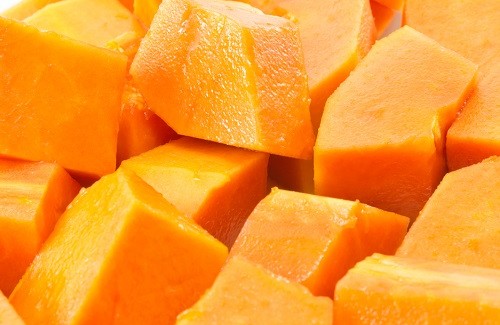 There are a lot of foods that, thanks to their wonderful curative properties, are great for helping to alleviate some gastrointestinal issues such as diarrhea, abdominal distension, gas, and cramps. All of these irritations can be treated with natural products. Learn about the many foods out there that can help us to effectively combat these stomach irritations.
Papaya
This delicious fruit is wonderful for the treatment of gastritis and stomach ulcers; papaya is very easy to digest and can calm the pain and discomfort that some foods can provoke by irritating the walls of the stomach. You can eat it directly raw, preferably cut up into your breakfast, or as juice and it should be quite ripe.
Oatmeal
Oatmeal is a very complete food that satiates quite well, which can help you avoid the impulse to eat between meals. It helps to improve digestion thanks to its high fiber content, and also reduces cholesterol levels to boot. This food is also used in many beauty treatments and as a key player in a lot of weight-loss diets.
Apples
Apples are a delicious fruit that contain a very high level of insoluble fiber. Apples are also rich in pectin and other natural enzymes that can help prevent lots of stomach irritations. For people who have delicate or sensitive stomachs it can be a lot easier to eat baked apples and so still easily reap the benefits of its various wonderful properties.
Cinnamon
Cinnamon is highly utilized to combat diarrhea and other stomach irritations. It also helps to get rid of the gases that accumulate in the intestines and cause pain and lots of other irritations and to soften stomach inflammation. Cinnamon can be consumed in teas and just added to any or all of the other foods you regularly consume.
Fennel
Fennel is an excellent natural antiflatuent and is best prepared as a tea with half a tablespoon of its seeds in dish of boiling water. With this simple remedy you can free yourself from that pesky gassiness.
Avocado
Avocado is a great source of potassium and fiber, and thanks to the natural oils that it contains is very good for your stomach. It can be eaten at any time of day with any other food.
Now that you know which foods can best benefit your stomach, you should be conscious of how you treat your stomach and learn to take care of it in the most natural – and delicious! – way possible by incorporating these foods into all of the meals you prepare on the daily. In this way you can have a more peaceful life and be healthier overall, treating and preventing stomach pains and irritations.
Don't forget the recommendation we always give – it is always much better to try to prevent rather than to have to cure health conditions and diseases, so make sure not to forget which foods you should be consuming to maintain a healthy digestive system!