Foods that Promote Weight Loss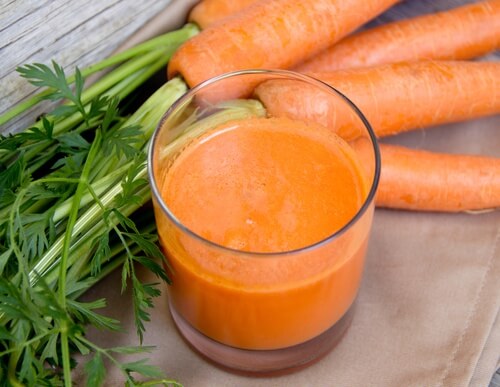 Among the many food options out there, there are some that can help us achieve weight loss and prevent the storage of fat in the body. It's wise to find out what they are and how you can take advantage of their benefits for maintaining your figure.
Maintaining a healthy body weight these days can really be a challenge thanks to leading sedentary lifestyles, working long hours at the office, or making poor choices when it comes to food – all these things play an important role in weight loss and health. But as is well known, not being overweight isn't just a question of aesthetics. There are many health problems that are also associated with excessive weight gain.
Next up, we'll talk about some foods that can help you maintain your desired weight as long as you use them correctly. If you have any questions about how to effectively introduce any of them into your diet, we recommend you talk to a nutritionist who can guide you in preparing tasty meals that are healthy and have the right proportions to help you achieve your desired weight.
Remember that a weight loss plan isn't the same as a weight maintenance plan (which helps you avoid regaining unwanted weight once you've lost it).
Foods that Help Burn Calories
Eggplant
Parsley
Onions
Peaches
Watercress
Corn
Chickpeas
Melon
Cherries
Peas
Radishes
Spinach
Watermelon
Pears
Beets
Cabbage
Celery
Citrus fruits
Asparagus
All these foods help us speed up our metabolism and prevent fat storage in the body, which is why they're considered "calorie fighters." If you incorporate them into your regular diet, in addition to weight loss you'll see other benefits like added nutrition and an overall strengthening of the body's function.
Don't forget to drink plenty of water, because it helps rid the body of toxins and also helps to control body weight. Drinking plenty of water acts as an appetites suppressant, avoiding unnecessary consumption of food.
Good Household Habits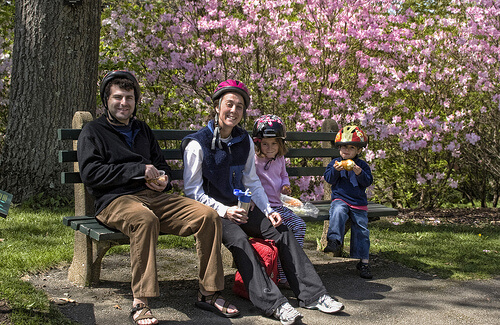 Generating good family health habits isn't always easy. It's a learning process where we become aware of the life we live and what we want to accomplish. Obesity is caused by bad life habits, and it's becoming more common throughout the world – especially in young children.
But although the task isn't easy, it's not impossible. We can take little steps each day to achieve a healthier diet, which can also help form important connections throughout the family.
Strong family health promotes togetherness, facilitates conversation, and helps us generate more interest in the well being of one other. Set aside for a moment any stress related to work and just enjoy the fundamental things in life. A quiet, peaceful meal can let us benefit much more from the nutrients in the food, and in turn our digestive system operates with more ease and efficiency.
A lack of adequate nutrition, low self-esteem, and substance abuse are problems that may be linked and can also grow together if left unchecked. In the rat race to make more money, provide for the family, and provide a good education for children, etc., too many people are ignoring the love and nurturing that's needed to raise these newest members of society who are also sensitive to their needs and the needs of others.
Every day we should take a moment to reflect and see if we're following the right path. Ask yourself if you represent the values that you want to see in a healthy and happy life. Everything is intertwined and if our foundations are solid, we can overcome any obstacle with experience and integrity. But if our foundation isn't solid, we will be weak and fail, carrying on bad habits that further damage our physical and mental health – like eating disorders, lack of self-esteem, loss of motivation, and so many other things that make us unhappy, and leave us without anything positive to offer to society.