Five Natural Ingredients that Help Erase Dark Spots
The citric acid from lemons helps exfoliate your skin to remove dead skin cells. Remember to only apply it at night, because exposure to the sun can bring the opposite result.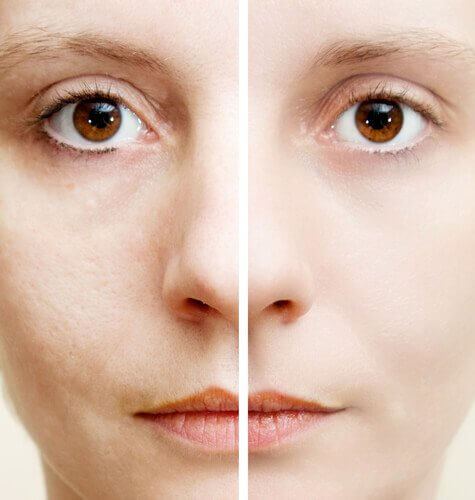 Dark spots that appear on the skin can be the result of constant exposure to environmental pollution, too much sunlight, keeping an unhealthy diet, using chemical products, pregnancy, aging, or simply genetics. If you're not paying attention to your skin on a daily basis and one of these spots goes unnoticed, it's likely to become worse and more difficult to erase as the years go by. Fortunately there are many skin care treatments that you can choose today to help you get rid of those annoying dark spots.
While many of the commercially available skin care products can be successful, it's not necessary to spend a ton of money on them when you can simply use all natural ingredients that will help brighten your skin and erase dark spots, without the negative side effects of some chemical options. In today's article we want to share the top five ingredients you can use to erase dark spots from your skin and recover your natural skin tone.
Aloe vera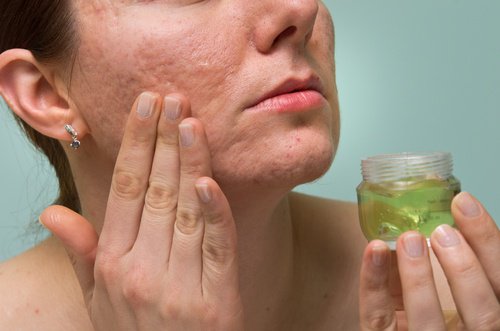 This natural plant is known for its many medicinal uses and as a beauty treatment. The gel from the aloe plant contains
hydrating, antibacterial, and rejuvenating properties that contribute to good skin health, while visibly improving your skin's appearance.
How should you use it?
Scrape a good amount of aloe gel from the leaves of this plant and apply it directly to the affected area of your skin, using a gentle massage. Ideally you should leave it on for at least half an hour to obtain the best results.
Bananas and lemons
The combination of these two fruits makes an incredible treatment to help improve the health of your skin, restore its natural tone, and reduce the appearance of dark spots.
How should you use it?
Mash a ripe banana and add a little lemon juice. When you've formed a paste, apply it directly to the darkened area and let it sit for 30 minutes. To obtain the best results, you should repeat this treatment every day.
Lemon juice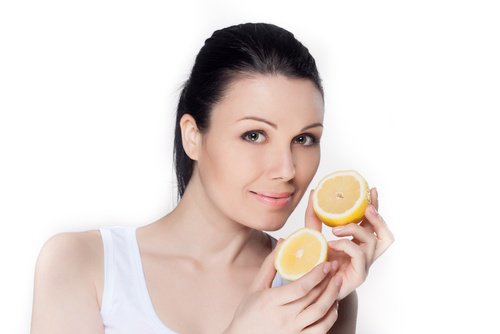 Without a doubt, one of the best ways to
lighten
and deeply cleanse the skin is by using lemon juice.
Lemons have astringent and restorative properties that can reduce the appearance of dark spots by removing dead skin cells
. You should only apply lemon juice to your skin at night before going to bed, because exposure to sunlight could lead to adverse effects.
How should you use it?
Squeeze the juice of one lemon, then dip a cotton ball or pad in it and scrub the affected area vigorously for five minutes. The citric acid in the lemon juice helps exfoliate the skin and eliminate dead skin cells. For good results we recommend daily application.
Onion
This important ingredient in the kitchen contains antioxidants, vitamins, and minerals that contribute to having skin that's free from blemishes and impurities. Treatment with onion is recommended particularly for spots that appear with age, as well other discolorations.
How should you use it?
Cut off a piece of an onion and apply it to the affected area with gentle circular motions. Leave the onion juice on your skin for half an hour before rinsing with warm water. Onion can leave an unpleasant odor on your skin, so it's recommended that you use a fragrant soap to rinse. It's also very important that you apply a moisturizer after using this treatment, to keep your skin hydrated.
Papaya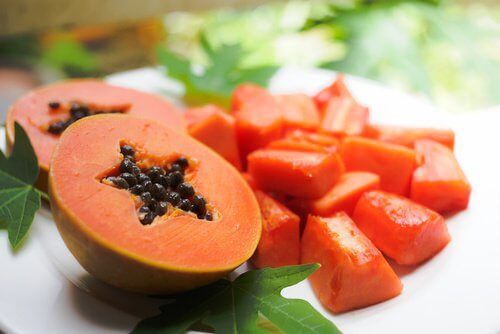 Aside from being a delicious fruit with numerous beneficial properties, papaya can be a great skin treatment thanks to its content of an enzyme known as papain, which has the ability to regenerate the skin and remove dead skin cells.
How should you use it?
Scrub the areas that are affected by dark spots with a piece of papaya peel, and leave the juice on for 20 minutes. Rinse with cold water and repeat this treatment at least four times a week.
Another good option is to crush a piece of ripe papaya and use it as a mask over the affected areas. Again, let the mask sit for 20 minutes before rinsing and applying your regular moisturizer.
Finally, you can enhance the benefits of papaya for your skin by drinking a glass of papaya juice every day. Note that this beverage also has a mild laxative effect, which helps your body get rid of toxins.