Benefits of Oat Milk and How to Make It!
Oat milk is rich in fiber, so it keeps you feeling satisfied while helping you lose weight. It's an ideal solution to your cravings for sweets.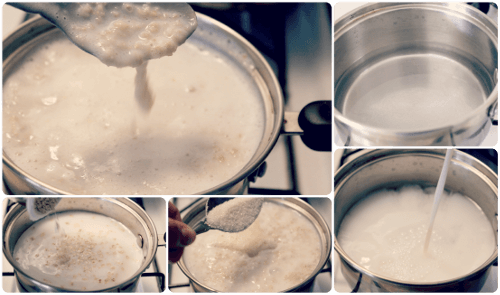 You probably only think of oats as a cereal added to milk or yogurt for breakfast. But this grain has many more uses. In today's article, we'll tell you about the benefits of oat milk and how to prepare it at home. Keep reading.
Why is oat milk good for you?
Essentially, this is due to its high fiber content, as oats have more fiber than any other grain or cereal. It provides a lot of health benefits, including a reduction in blood pressure, improving stomach and digestive problems, promoting weight loss, and treating certain types of cancer.
Oat milk has been used to clean the walls of the intestines and detox the bloodstream. It's useful both as a prevention and cure for various ailments, promoting overall good bodily health – especially for the digestive system. In particular, it helps keep your intestines functioning smoothly, aiding the body in the safe elimination of toxins.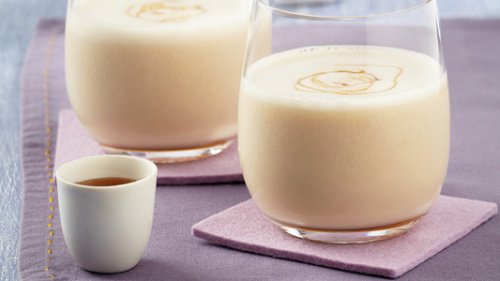 You should try drinking oat milk in the morning, preferably before breakfast on an empty stomach. Then you can enjoy a second serving before lunch and again in the evening before dinner. It helps you feel more satisfied, so you'll finish off your plate without feeling the need to go back for seconds.
Some people think that before you start any routine with oat milk, you should undergo a full body detox, which lasts about a week. Then you can drink this fiber-rich beverage according to the schedule indicated above.
Uses and benefits of oat milk
Below are some uses and advantages of drinking oat milk:
Reduce cholesterol levels, cleaning the arteries.
Stabilize blood sugar levels, by causing a feeling of satisfaction without increasing glucose production.
Lower the risk of cancer, especially of the colon, because it inhibits the accumulation of toxic substances in the intestines.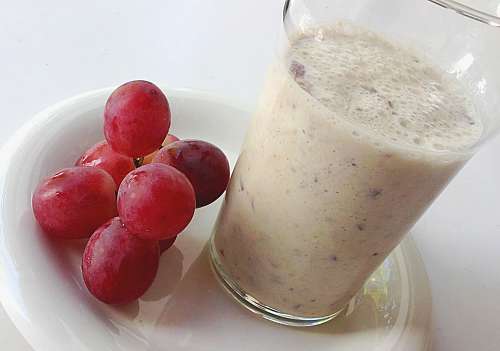 Reduce blood pressure, as with cholesterol, to detox the blood.
Promote healthy bowel movements by encouraging the growth of healthy intestinal bacteria and preventing constipation.
Contribute to weight loss by causing you to feel full.
Improve physical performance – athletes should try drinking a glass of this beverage an hour before a competition or exercise to complement their training regimen.
Improve quality of sleep, making oat milk an ideal home remedy for insomnia.
Oat milk for weight loss
Most people who choose to drink this beverage do so to promote weight loss. This is all thanks to the high fiber content in this simple drink.
It also has a low calorie content, and negligible amounts of fat and sugars, which makes it a great alternative for sweets and helps you crave fewer desserts and candies.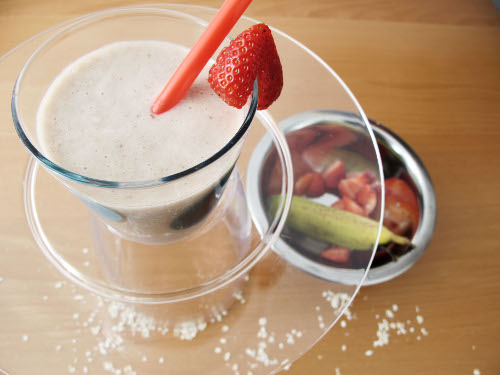 People on a
diet
often starve themselves. It's not healthy, but that's what many of them do. The good news is that oat milk can make you feel full for hours, avoiding that rumble in your stomach when it's time to eat. You can accompany oat milk with other foods that are rich in fiber like grated coconut, bananas, strawberries, cinnamon, cloves, vanilla, and cardamom, all of which will give your oat milk a delicious flavor.
Recipes for oat milk
If you want to drink this by itself, try to do so at breakfast time prior to eating. You can also use oat milk in recipes for smoothies, pastries, sauces, and even soups. It has a very strong flavor, making it an ideal complement to sweet or salty foods.
Recipe No. 1 for oat milk:
Ingredients
3 cups water
1 cup rolled oats
4 teaspoons barley miso
Preparation
Bring the water to a boil. Remove from heat, add the oats, and let them soak for 30 minutes. Add the barley miso and mix well. If you prefer, you can filter off the liquid into a glass container for drinking.
Recipe No. 2 for oat milk:
Ingredients
1 cup rolled oats
5 cups water
2 tablespoons barley miso
Preparation
In this recipe, you'll boil the oats. Bring your water to a boil and add the cup of oats. Cook for 10 minutes. Remove from heat and let cool to room temperature. Add the barley miso and stir well. Cover the bowl with a cloth and let it stand overnight. In the morning, pour this mixture into a blender and process until smooth. You should drink this chilled on an empty stomach.
Recipe No. 3 for oat milk:
Ingredients
1 cup water
1 tablespoon oat flakes or oatmeal
Honey, organic sugar, cinnamon, or stevia (sweetener to taste)
Preparation
This last recipe incorporates a natural sweetener. You should prepare this at night, and be sure to multiply the quantities of the ingredients if you want to make additional servings. Place the oats in water and add the sweetener. Let it stand overnight and drink it in the morning on an empty stomach at whatever temperature you prefer.