Fight Hair Loss with These 6 Homemade Solutions
Do you suffer from hair loss? You can moisturize your scalp even better by applying these natural hair loss treatments and letting them work overnight.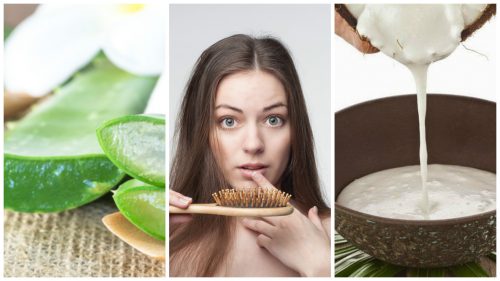 Excessive hair loss is one of the most common beauty problems among both men and women around the world.
It happens when changes take place in your scalp and hair follicles, whether they're changes related to a nutritional deficiency or external agents like toxins and the sun's rays.
While you may not notice it at first, over time it can become a serious, noticeable problem.
Luckily, now there is a wide range of treatment options out there that give a nutrition boost and strengthen the strands of your hair, thus fighting this problem from the root.
Here, we'll tell you about 6 of the best natural treatments for you to try if you're worried about hair loss.
1. Coconut milk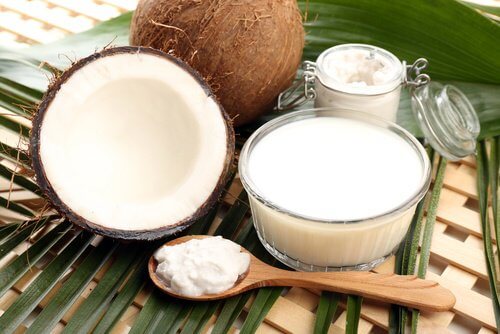 Coconut milk is high in amino acids and essential fatty acids, which help strengthen your hair from the roots to stop hair loss in its tracks.
The antioxidants and moisturizing power of this ingredient deeply nourishes your scalp, speeding up tissue healing.
How do I use it?
Take a cup of coconut milk, separate your hair into several pieces, and apply the milk from the roots to the ends.
After you've covered all of your hair, cover it with shower cap and let sit for 30 to 45 minutes.
After this time, massage your scalp and rinse with plenty of water.
Apply two or three times a week.
Check this out, too: This is What Coconut Oil Can Do for Your Hair
2. Aloe vera
Aloe vera gel contains hydrating and healing compounds that contribute to strong hair.
Applying it regularly balances the pH of your scalp and cleanses hair follicles to keep them from getting blocked.
How do I use it?
Put the aloe vera gel in a blender and blend until you get a liquid juice.
Smooth over your whole head of hair, gently massaging in a circular motion to activate your circulation.
Let sit for 45 minutes, then rinse.
Repeat three times a week.
3. Vitamin E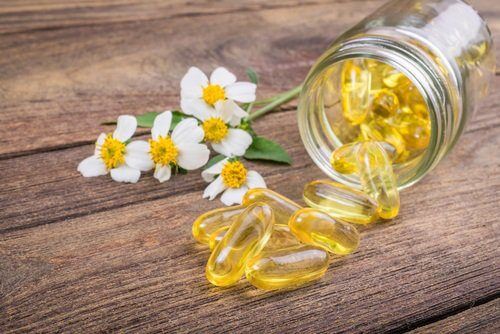 Vitamin E oil is a natural product with many benefits for your hair.
Its antioxidant effect minimizes the damage caused by free radicals and helps prevent hair loss.
It also gets your blood circulation going, improving oxygenation and thus encourages healthy growth.
How do I use it?
Break one or two capsules of vitamin E open and apply to your scalp with a gentle, circular massaging action.
Let absorb well, then rinse with your normal shampoo.
If you like, you can let it sit overnight for even better results.
Use at least twice a week.
4. Fenugreek seeds
Fenugreek seeds contain essential nutrients that are great for hair health, especially for abused hair.
The proteins and antioxidants in fenugreek counteract the negative effects of environmental agents while also stopping excessive hair loss.
Ingredients
1 tablespoon of fenugreek seeds (10 g)
1 cup of water (200 ml)
How do I use it?
Blend the fenugreek seeds with the water, then apply to your hair.
Let sit for an hour, then rinse.
Use once or twice a week.
5. Olive oil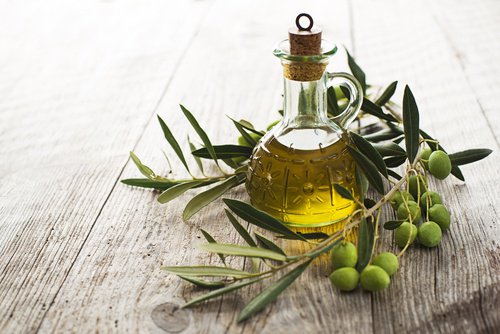 Olive oil contains essential fatty acids and antioxidants that are very good at fostering healthy hair growth.
They fight hair loss and at the same time leave your hair looking fuller, stronger, and shinier.
How do I use it?
Heat a bit of olive oil to a temperature that's not too hot for your scalp, then smooth it onto your hair from the roots to the ends.
Gently massage for 5 minutes, then let sit for another 15 minutes and rinse.
Repeat three times a week.
We recommend for you: 10 New and Surprising Uses for Extra Virgin Olive Oil
6. Avocados
Both the fruit and oil of avocados are often used to fight hair problems.
Avocados contain high-quality protein, antioxidants, and fatty acids that, once absorbed, strengthen your hair from the roots.
Directly applying it to your hair will leave it soft, shiny, healthy, and like new.
How do I use it?
Mash a rather ripe avocado well and smooth over your hair and scalp.
Cover your head with a shower cap and let sit for two hours.
Rinse with your favorite shampoo and repeat once a week.
As you can see, you don't need to spend a lot on store-bought treatments to fight hair loss.
For very little, you can give your hair a treat without having to expose it to harsh chemicals.