Fight Fluid Retention in a Week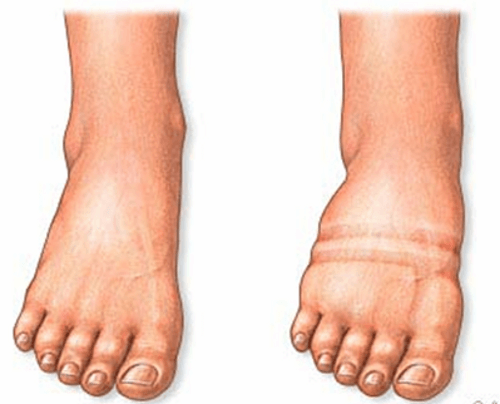 Only people who suffer from fluid retention know how annoying it can be and how it conditions your quality of life. And though you generally tend to experience it, there can possibly be times during which you suffer from it more intensely due to heat, lifestyle, hormonal issues, poor diet, etc.
In this article, we will give you an intensive and very effective plan to fight fluid retention so that you can notice very positive results in a week. The effectiveness of this proposal is because you will base your entire diet on a therapy to eliminate fluids naturally, which is why you should not worry about the possible side effects, because you will benefit from it all over and will feel much better.
It Is Not a Miracle Diet
This week will be focused on eliminating excess fluids from your body by basing your diet on foods and supplements that naturally regulate it, with no harmful health effects. However, you should be strict during these seven days so that you will really notice results in a small amount of time.
If at the end of the week you feel light and full of vitality, you can continue some of the steps during those days, in order to be able to keep the benefits going in the long term and progressively.
This proposal is not meant for weight loss, but exclusively for those people who accumulate fluids because of different reasons.
On an Empty Stomach
The moment of the day when your body is more receptive to any remedy is right when you wake up. And the key for this week, and for the following ones if you would like, will be to drink between 2 and 4 glasses of warm water on an empty stomach. At first, it will be a little difficult, but you shouldn't hesitate to run, and you can even add a little bit of lemon juice if this is more pleasant to you.
You should wait 30 or 40 minutes before eating breakfast.
Breakfast
This week's breakfasts will be delicious and everyone will like them:
Choose a fruit: pear, apple, or grapefruit
Oatmeal with fruit, nuts, and yogurt, or even unsalted toast with some of these ingredients: avocado, tahini, fresh cheese, or omelette.
Green tea and horsetail infusion
You can have fruit or another green tea and horsetail infusion at mid morning.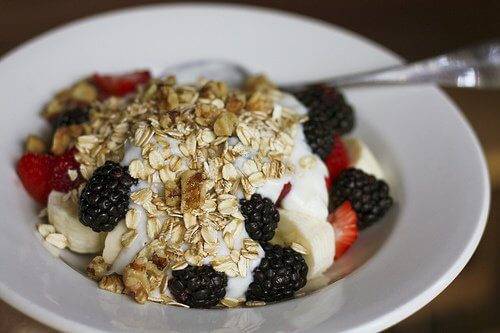 Lunch
For the second, you can combine carbohydrates and protein. Choose a plate between either one of these two options:
A serving of carbohydrates: salad, brown or basmati rice, wheat bread, or wheat pasta.
A serving of protein: white meat, fish, egg, or legumes.
Avoiding using common salt and use a little bit of sea salt or even salt water. You can season it with spices, lemon, and vinegar so that you don't have to use as much salt and prevent the plate from being bland.
Dessert: apple or pear, raw or baked.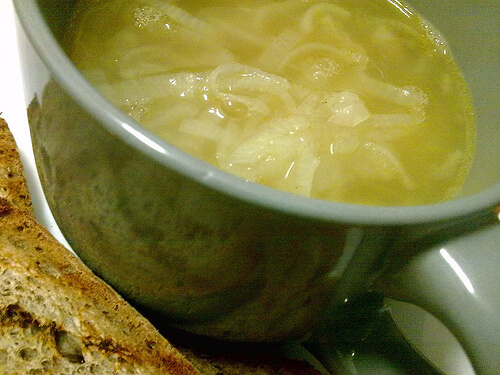 Dinner
Dinners during these seven days will consist of a first plate of vegetable cream and a second plate of protein (egg, fish, white meat, fresh cheese, or nuts).
The key to this dinner is in the vegetable cream, which should contain all or some of these vegetables:
Celery: This is one of the most diuretic vegetables there is and also gives a delicate flavor to the cream. To keep it on hand all the time, you can cut it up and put it in the freezer, although it will always be more medicinal if you use the raw and organic kind.
Onion: It is a powerful diuretic that helps cleanse the kidneys. Also, because of its flavor, you can also use it any kind of soup or cream.
Lettuce: It has great diuretic properties, but it also helps regulate the nervous system. That is why this is a great cream for dinner, because it will help you relax before going to bed.
Season this cream with extra virgin olive oil and a splash of sea salt.
Sea salt is not only comparable to salt, but it regulates fluids in your body. You have to keep in mind that it can have laxative effects according to how much you use.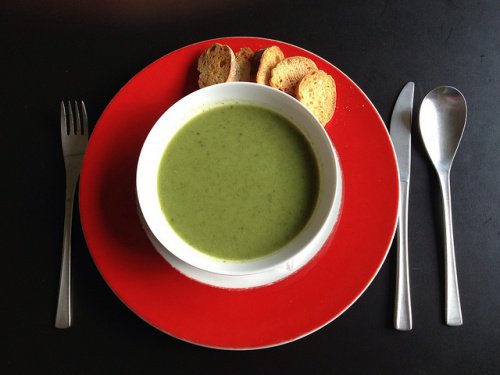 Images courtesy of abbyladybug, lablascovegmenu and shashinjutsu.