Eliminate Skin Impurities with These 4 Masks
When taking action against blemishes, we should be very conscious about our skin type and use ingredients that won't aggravate blemishes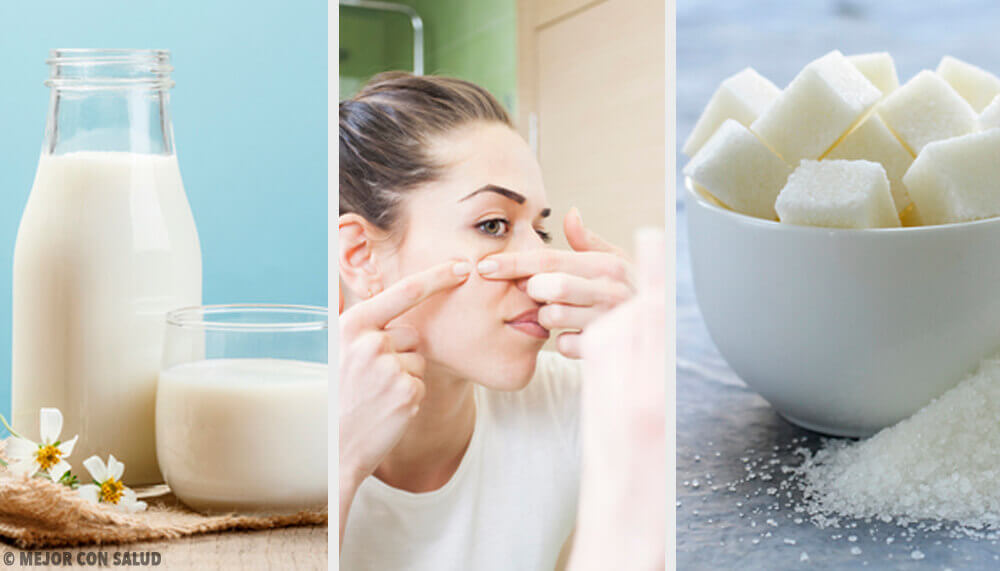 Our surroundings and pollution cause havoc on our skin. Even if you always follow your beauty routine to the T, you'll need to regularly eliminate skin impurities.
The necessity derives from the fast accumulation of dirt and residue in the skin's pores. The dirtiest zones you'll find are the neck and face areas.
When everyday residue mixes with sweat, it becomes more noticeable and even more difficult to hide. The problem is that it also makes it harder to eliminate.
In order to make the job easier, we recommend that you exfoliate your skin every few days:
If you have oil skin, aim to exfoliate 2 times a week
If you have dry skin, 1 exfoliation will suffice
The face makes that we've included in our article to help you get rid of skin impurities will also help to soften and improve the texture of your dermis.
1. Oat, honey and milk mask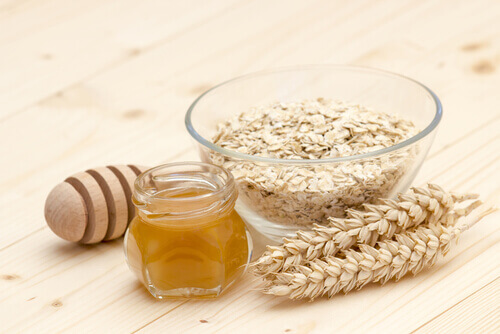 This mask is perfect if you have sensitive skin and have searched high and low for an exfoliator that gently removes blemishes.
Milk and honey soften skin and make pores smaller while honey eliminates any kind of impurity.
Ingredients
1 tablespoon of natural oats (10 g)
5 drops of honey
1 tablespoon of fresh milk (10 ml)
1 tablespoon of water (10 ml)
Preparation
Mix the four ingredients until a homogeneous paste forms.
Apply the mask onto clean skin, massaging it in with circular movements.
After massaging it on your entire face, leave on for 10 minutes.
Wash off with warm water and pat dry with a towel to close all the pores.
Use the mask once a week.
We recommend that you read: 5 Ways to Clear Up Skin with Almonds
2. Chickpea flour and turmeric mask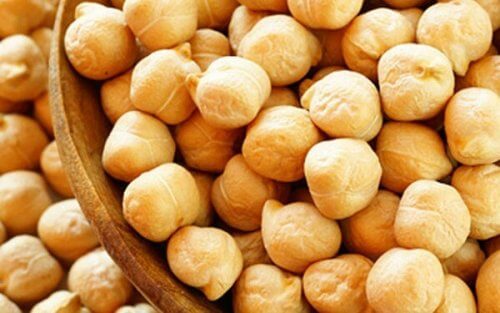 Chickpeas aren't only good for delicious meals. If you grind them into a fine powder, you'll find that they're capable of easily removing all skin impurities painlessly.
Turmeric helps to close pores and calm down inflammation. We recommend this mask for removing blemishes from your skin if it's irritated or afflicted by acne.
Ingredients
2 tablespoons of chickpea flour (20 g)
1 tablespoon of turmeric (10 g)
¼ cup of water (62 ml)
Preparation
In a bowl or mortar, sift the chickpea flour and turmeric together.
Add water and mix well until a paste forms.
Spread the paste on your face and neck using help of a brush.
Leave on for 20 minutes and wash off with clean water.
You can find chickpea flour in natural-product stores or in bigger supermarkets. If you can't find it, you can always make it yourself in a food processor.
This mask is your best bet if you have oily skin. Try not to use it more that 3 times a week as you could end up making your skin produce more oil.
3. Lavender and sugar mask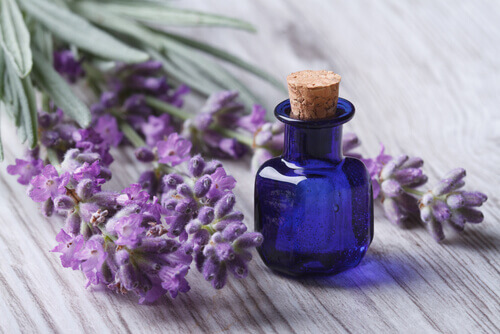 This mask is perfect for you if your skin is drier and can't seem to stay hydrated for longer periods of time.
Lavender will help you combat acne and its side-effects. At the same time, the sugar will act to clean and soften your skin.
Ingredients
1 tablespoon of granulated sugar (10 g)
2 drops of water
4 drops of lavender oil
Preparation
Combine all of the ingredients in a small container.
Using your fingertips, massage the mask in with circular movements. Avoid the eye areas.
Wash off with cold water and dry with a towel or a soft rag.
If your skin is very dry, use an extra drop of lavender oil, spreading it on your entire face.
Also read: 7 Tips for Using Essential Oils in Your Home
4. Avocado and oats mask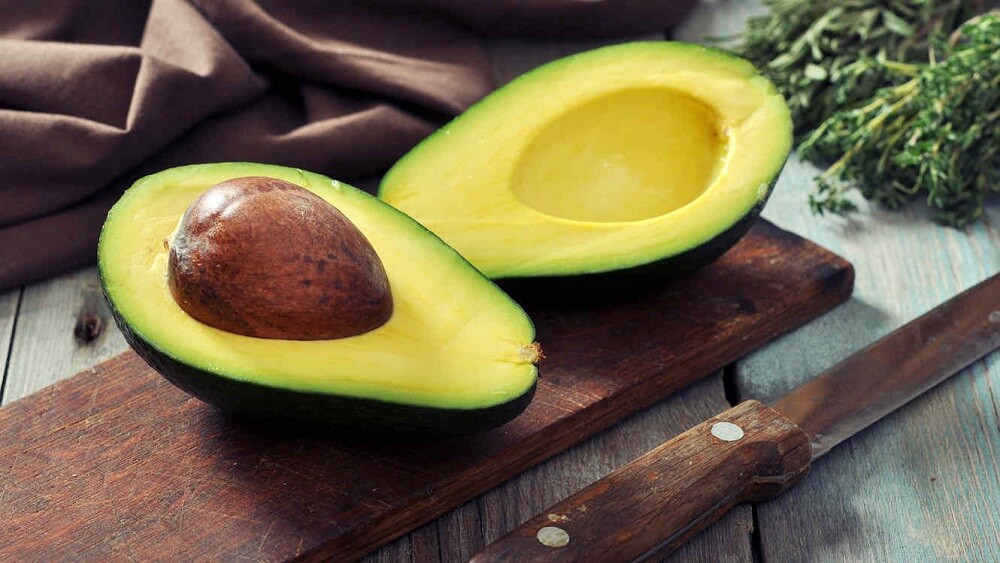 If you're looking for a mask that has a lovely texture while eliminating impurities from your skin, this one's for you.
Avocado has become one of the most popular foods world-wide for its flavor and texture.
The fruit makes for a perfect ingredient in a mousse that works to thoroughly clean your skin. Among its most notable qualities are the following:
It's rich in fatty acids that soften skin.
Avocado contains biotin, which promotes healthy skin and revitalizes dead and scaly skin.
It has vitamin A, which restructures damaged skin.
All of these benefits work well with oats. Oats primarily work to remove skin impurities.
Ingredients
1 tablespoon of powdered oats (10 g)
¼ mashed avocado
Preparation
In a bowl, mix the oats and avocado together well.
Apply on a clean face, using circular movements to massage the skin.
Leave in for 15 minutes and wash your face with only cold water, not soap, repeating the circular movements.
Dry your skin with a cotton towel.
We recommend that you avoid using soap on your face after using this mask. Soaps contain ingredients that strip away the natural acids that are left behind by the avocado.
You can wash your face as you normally would the next day.
With these four masks, you have great options to eliminate skin impurities. Try them all until you settle on the one that has the best texture and results for you.
Note: Avoid this mask if you have oily skin as the oils from the avocado will only aggravate the problem.