Effective Remedies for Insomnia
Are you sick and tired of being up all night and not being able to sleep properly? Here are some effective remedies for insomnia.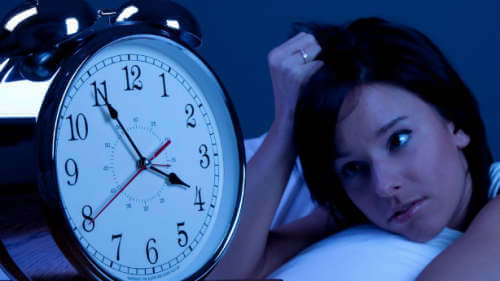 If you're having trouble sleeping, then we have a few effective remedies for insomnia that might help.
Insomnia or inability to sleep is a very common problem in today's world. It is an imbalance that affects thousands of people around the world. 
They usually say that it only affects you not being able to fall asleep, however, it also includes waking up in the middle of the night or earlier than you should.
Natural and Effective Remedies for Insomnia
Insomnia causes a lot of problems from dark circles to fatigue to headaches and irritability, poor concentration, problems driving or communicating, lack of energy, muscular pains, and poor work or school performance.
Some popular and effective remedies for insomnia are:
Wrapping your feet in a hot towel or wearing an extra pair of socks when sleeping because having cold feet is not a good combination for people that have problems falling asleep.
Before going to bed, rub or massage your feet, especially around your toes, with almond oil.
Drink a cup of warm milk with cinnamon or honey shortly before bed. You can drink it laying down so it has a more immediate effect.
Boil a cup of water with two grams of orange leaves. Add sugar to taste, let sit, and drink it warm. You can also make an orange leaf infusion. Put two grams in a cup of water and repeat the above procedure. Drink it a half hour before going to bed.
Put some natural elements in a pillow like chamomile, eucalyptus, or orange blossom. Besides giving off an amazing smell to your room, it will make you relax and rest better. This is one of the greatest and effective remedies for insomnia.
Next…
Put a sprig of spearmint in a cup of boiling water. Cover and let sit for a few minutes. Drink it a half hour before going to bed or when you are laying down to read, for example.
Boil a cup of water with two tablespoons of valerian root. Lower the heat and add a tablespoon of honey. Drink before going to bed.
Boil a cup of water with three lettuce leaves. Cover and let cool. You should drink this infusion 30 minutes before bed.
Grate and boil two onions for 12 minutes. Add hypericum. Soak a rag in this and apply it to your forehead, chest, nape, and neck. repeat every night for a whole week.
About 20 minutes before you go to bed, take a hot bath with 200 grams of hops and 500 grams of wheat bran. Filter before you add water.
Put 10 to 15 grams of lavender in a warm bath. You can also add a tablespoon of thick sea salt. Dissolve it in water and soak in it for approximately 20 minutes.
Pour a few mint leaves in a cup of hot water. Let sit for three minutes and drink before bed or after dinner.
Before dinner, drink a herbal tea made with 1 pinch of orange blossom, 2 fresh lettuce leaves, and a cup of water. When the water is boiling, add herbs and let sit for 5 minutes while boiling.
Wash and dry a lemon peel. Put it in a teapot and add a liter of boiling water. Let sit for five minutes. Sweeten with honey and drink before bed.
Add a handful of chamomile leaves and one of salvia leaves in a boiling cup of water. Cover for 7 minutes, strain, and sweeten with a tablespoon of honey. Drink it slowly 15 minutes before bed.
Chop three garlic cloves in half and put them in a cup of boiling milk. Drink it when it cools a little bit (don't strain the garlic cloves but don't eat them either.
Boil a handful of rosemary and a handful of lemon balm to a liter of water for 10 minutes. Add it to your bath water. Stay in the bathtub for 15 minutes.
Put a few drops of any of these essential oils in a diffuser or nebulizer: tuberose, valerian, mandarin, benjui, sweet marjoram, sandalwood, ylang-ylang, rose, neroli, melisa, orange blossom, lavender, jasmine, or chamomile.
Prepare a mixture of 20 grams of dill seeds, 30 grams of melisa leaves, and 30 grams of elder flower. Take a tablespoon and mix it in a cup of boiling water. Drink 1 to 2 cups 30 minutes before sleeping.
Add a teaspoon of dried tarragon to a cup of boiling water and let sit while covered for a few minutes. Filter the liquid and drink before it gets cold, before bed.
Prepare a bath with warm water and pour a few drops of essential salvia sclarea. Take a bath for a maximum of 15 minutes a little bit before going to bed.
Mix three tablespoons of honey and 3 of vinegar. Drink two tablespoons of this mixture when you go to bed. If you don't see results in an hour, you can have another tablespoon.
Mix a splash of olive oil with four drops of essential orange blossom oil and massage your temples with this mixture. You can also do this to your feet, right where your big toe bends.
Also…
We hope you've found this article on effective remedies for insomnia both useful and informative.
Will you try these effective remedies for insomnia?
Images courtesy of 
Jacob Stewart, Alyssa L. Miller, Benjamin Watson, Max Talbot Minkin, alevtina, Bastian and Stu.
It might interest you...