Eat Rice Pudding and Lose Weight
This is a delicious dessert that, contrary to what most people think, can help you lose weight. All you need is to use low fat milk and low calorie sweetener, combined with a healthy diet and some exercise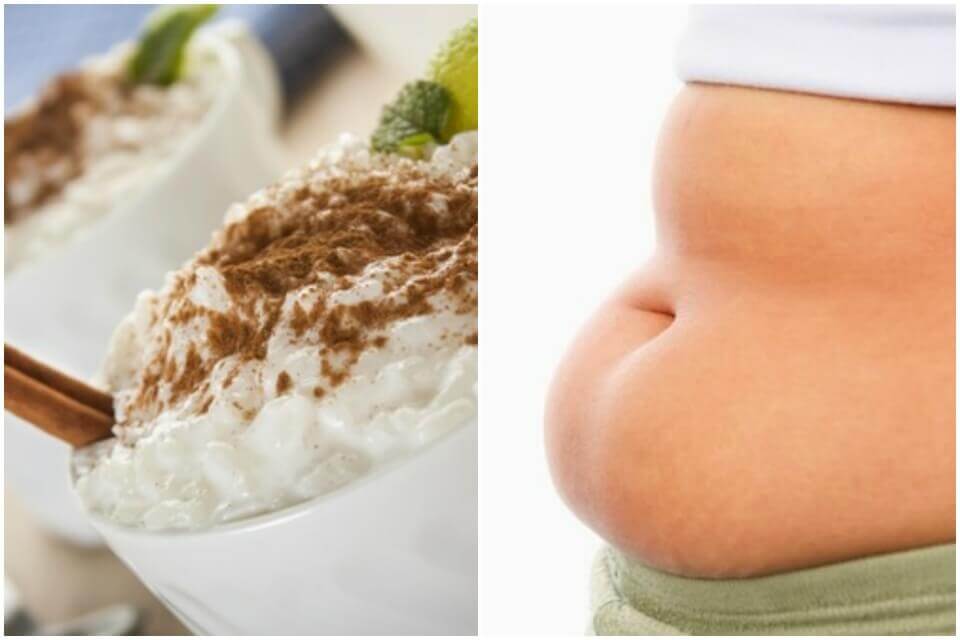 A typical dessert for children, rich and with many nutritious qualities…rice pudding contains vitamins, protein, and calcium. You can eat rice pudding hot or cold, and it's a perfect complement to physical activity.
And if that weren't enough, the latest research suggests that rice pudding can help you lose weight. It almost seems too good to be true! In today's article we want to share a little more information on the benefits of rice pudding.
Eat rice pudding after working out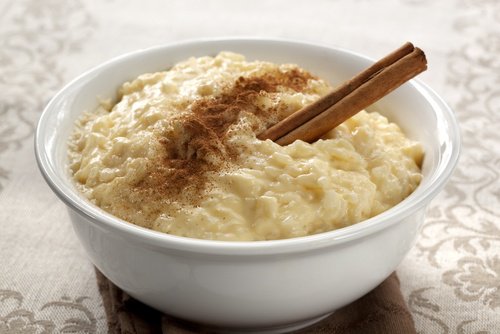 First of all, let's focus on the nutritional properties of this dessert. We already know that it's ideal for people getting exercise.
Eating rice pudding after your training it helps benefit all of your muscles.
See also: Health benefits of rice milk
The benefits of this sweet treat that's typically given to children can be divided among its three main ingredients:
Rice
You can use white rice or brown rice. The first variety is digested more quickly, but the second is healthier and contains more fiber.
Regardless, rice is a great source of carbohydrates and helps restore your glycogen, which is depleted from the muscles after exercising.
Milk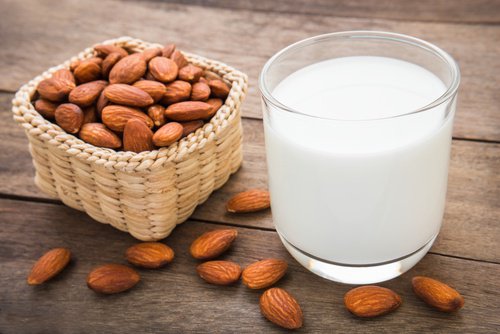 If you're lactose intolerant you can choose milk made with
almonds
, coconut, or millet. If you use cow's milk, make sure it's low fat or skim to avoid adding to the fat content.
Milk is packed with protein (whey and casein) and carbohydrates (lactose), which also help replenish glycogen stores. This helps your body assimilate the amino acids it needs to perform all its important tasks.
Cinnamon
Cinnamon adds a special flavor to your rice pudding and has many nutritional benefits. All athletes should add cinnamon to their diet. It helps fight inflammation, reduces blood pressure, eradicates flu-like symptoms, lowers cholesterol, combats diabetes, and has antioxidant effects that help digestion.
How to lose weight with rice pudding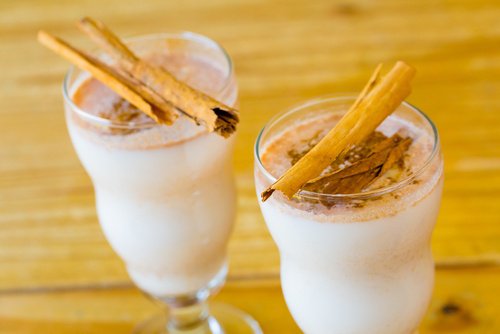 This satisfying, nutritious, and light energy food can help you lose weight when you consume it after you exercise or in the morning with breakfast
. If you're the kind of person who doesn't like to eat much when they wake up because they feel "heavy" all day, or you're looking for something other than the usual
coffee
or tea, rice pudding is an ideal option.
It's also recommended for people who perform very strenuous activities during the day because it provides more energy than a piece of fruit or juice. Once you make it you can store rice pudding for up to three days in the fridge.
We recommend you read: Healthier ways to drink coffee
Ingredients
1 liter of milk (your choice)
1 cup of white or brown rice (200 g)
1 stick of cinnamon
The peel of one lemon (optional)
Sweetener to taste (optional)
Preparation
Add the milk, cinnamon stick, and lemon peel to a saucepan.
Bring the milk to a boil.
Add the rice and reduce the heat to medium.
Stir with a wooden spoon occasionally to keep it from sticking.
After 20 minutes the mixture should take on a creamier appearance.
Remove the cinnamon stick and serve in individual cups or bowls.
Sprinkle with ground cinnamon and enjoy.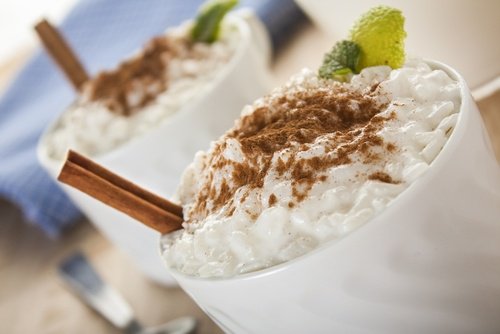 When you add rice pudding to your daily diet it can help you lose up to four pounds in a week. Of course, this means you also need to watch what you eat and supplement the diet with daily exercise and two liters of water.
A sample daily menu could consist of:
Breakfast: 1 cup of rice pudding and a cup of tea
Mid-morning snack: 1 peach and an apple
Lunch: a small serving of fish or chicken, a tomato salad with carrots, and a cup of rice pudding for dessert
Afternoon: 1 grapefruit and a kiwi fruit
Afternoon snack: 1 cup of rice pudding and a cup of tea
Dinner: all the rice pudding you desire
Before bedtime: a cup of tea
And what about rice milk?
Not everyone likes to eat rice pudding and they're looking for alternatives ways to lose weight without losing all the benefits of this food. A good option is rice milk, which is not only an excellent replacement for cow's milk, but it's also refreshing and satisfying.
And there's more: rice milk has more calcium than milk made from any other source, making it ideal for those on a vegan diet, women going through menopause, or pregnant women.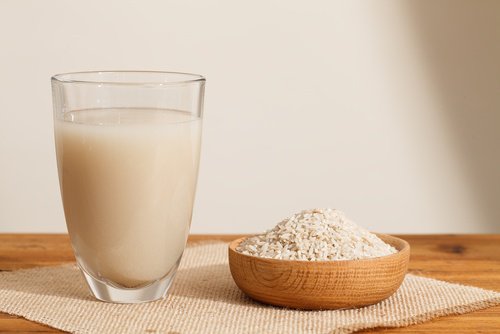 Rice milk helps you burn calories because it's low in saturated fat as well as lactose. This reduces your levels of "bad"
cholesterol
 while helping to prevent bone diseases and improving your digestive system.
It has cleansing properties and provides a good amount of vitamin D, which according to recent research, also promotes fat burning and can be a great weight loss aid. Other vitamins found in rice milk include vitamin A, B12, and E. It also provides iron, magnesium, and selenium.
Rice milk is more easily digested than other plant or animal milks, so it's recommended for people who frequently suffer from indigestion or heartburn. It's very satisfying and nourishing for patients who are post-operative, weak, or have lost their appetite.
The trace elements found in rice milk strengthen and stimulate your immune system, helping you avoid illnesses caused by viruses or bacteria.