Easily Lose Weight with These 6 Natural Infusions
Besides exercising and eating a balanced diet, you can include these natural infusions in your diet to help you lose weight. They have multiple properties that will help!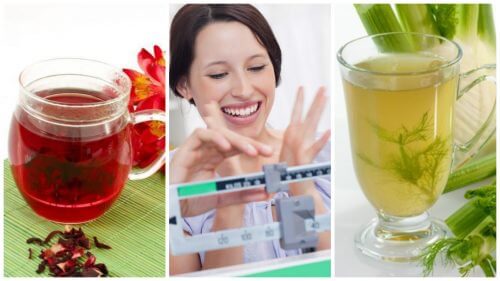 Nowadays, we recognize that maintaining a stable weight guarantees a good quality of life.
The problem is that it is no simple task, even though there are many habits that can help a person be successful. However, this doesn't tend to happen without making the effort.
This situation can be a bit stressful. Some people even end up making poor decisions that put their health at risk.
It is very important to understand that losing weight occurs gradually. Because of this, it is essential to adopt a healthy diet and to improve daily habits.
Also, it's possible to have "little helpers" that do not cause adverse effects. These accelerate the metabolism to get better results in a short time. 
In this article, we want to compare 6 natural infusions whose daily ingestion contributes to the loss of calories and fat.
Don't forget to try these!
1. Red tea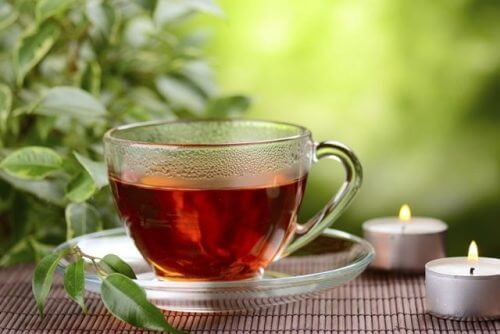 Red tea has a concentration of polyphenols and flavonoids. Their antioxidant action helps to reduce the formation of fat cells.
Their components improve the metabolic processes and, since they increase energy, optimize the burning of calories.
Ingredients
1 cup of water
1 tablespoon of red tea
Preparation
Bring the water to a boil and add the red tea.
Let sit for 5 to 10 minutes, strain and drink.
Drink 2 times a day, at least 3 times a week.
Also see:  3 antioxidant juices to combat premature aging

2. Fennel Infusion

Fennel has anti inflammatory and digestive properties. These can help the diet when wanting to lose weight.

These qualities improve the process of elimination of waste and after time, diminish bloating in the abdomen.

Ingredients

1 tablespoon of fresh fennel
1 cup of water

Preparation

Put the fennel in a cup of boiling water and let it sit for 10 minutes.
Filter and drink it once a day, everyday.

3. Cinnamon tea

Cinnamon is an aromatic spice that, because of its properties, optimizes metabolic properties. It also transforms sugar into energy.

Additionally, it increases the loss of fat. At the same time, it prevents high peaks of sugar in the blood.

Ingredients

1 cup of water
1 teaspoon of powdered cinnamon

Preparation

Add the cinnamon to 1 cup of boiling water.
Let it sit for 5 minutes and drink it.
Drink this twice a day, everyday.

4. Black tea

Black tea contains powerful antioxidants and essential nutrients. These have beneficial results for overweight patients.

Their natural assets improve circulation and increase metabolic activity. This is the key to weight loss.

Ingredients

1 tablespoon of black tea
1 cup of water

Preparation

Add the black tea to 1 cup of boiling water and let it sit for 5 minutes.
Drink on an empty stomach at least 3 times per week.
5. Hibiscus tea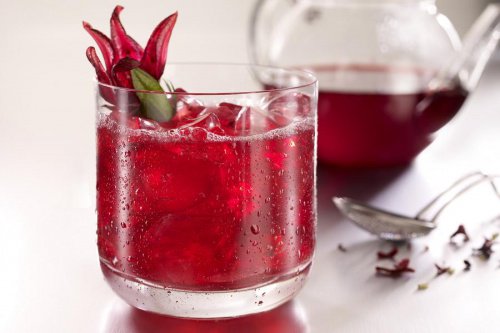 Hibiscus flower tea is very popular with those who are trying to lose weight. This is due to the fact that its ingestion increases the metabolism and facilitates the elimination of fluids and toxins that are retained in the body's tissues.
Its antioxidant and anti inflammatory properties reduce the accumulation of fat deposits in the body. They also prevent the occurrence of cardiovascular problems.
Ingredients
1 pomegranate
2 cups of water
Preparation
Cut a pomegranate in quarters and boil in 2 cups of water.
 Set it to a low temperature for 1 or 2 minutes, take off the heat and let it sit.
 Once it's reached a tolerable temperature, drink 1 cup.
 Drink 2 or 3 times a day, every day.
Are you ready to lose weight in a healthy way? Drink any of these infusions mentioned and see for yourself that they are a great help in losing weight.