Dying Your Hair with Natural Extracts Is Possible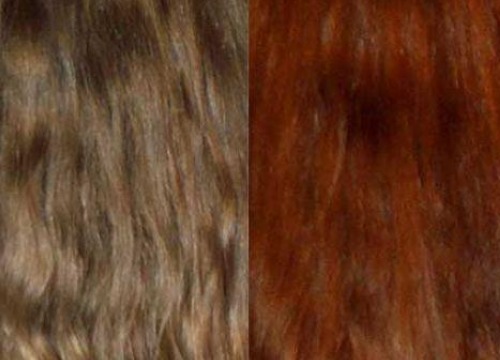 Dying your hair allows you to change your appearance, give it a more modern look and hide grey hair, etc. However, dying your hair usually requires a salon session, since doing it by yourself tends to mean using products that can often be aggressive and harmful to your capillary structure.
But did you know that there are natural extracts that you can dye your hair with? We are not referring to herbal dyes, but rather dyes that you can make at home from plants, which also nourish and give your hair benefits. We will explain what they are and how to make them in this article.
These products are completely natural which is why you will not get the same results as artificial products because those last for a long time or turn your hair into a radical color. However, they will give your hair a pretty and natural color, you can use them regularly, because they will not damage your hair, and you can even use them during pregnancy.
To Dye Your Hair Red
This dye is possibly one of the most known ones among the natural products: henna. Henna dyes your hair to the roots as well as giving your hair thickness and health. It is one of the ones that lasts the longest: up to three months.
Mix powdered henna, which you will find in herbal and natural product stores, with a little bit of lemon juice and oil or conditioner so that it does not dry your hair out too much.
Be careful to protect your hands with plastic gloves because you can dye your skin.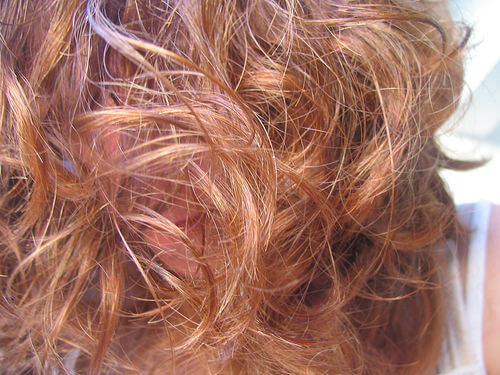 To Dye Your Hair Blonde
Chamomile is well known for giving light tones to your hair and some shampoo brands now include it to strengthen blonde colors. For that reason, you can make a chamomile infusion and add marigold to it. As an option, you can also add in a little bit of saffron. Apply the infusion for at least a half hour and rinse it out.
To Dye Your Hair Brunette
Walnut leaves allow you to give your hair a brunette tone, but they also give it shine and strength. To make it, boil the leaves in water and when it is warm, apply the mixture to your hair, letting sit for 15 minutes. Historically, this dye was made by boiling walnut leaves in beer, which is also very beneficial for your hair because it will give it a lot of shine and when it is boiled, it loses the alcohol.
Another option is to boil salvia and rosemary in plenty of water for six hours. Salvia also has the property of hiding the first gray hairs. Rosemary is an excellent plant for your hair. It is traditionally used for preventing hair loss. When the infusion is cold, add a tablespoon of apple cider vinegar and apply it. Leave it in for a half hour and then rinse.
To Dye Your Hair Black
In this case, prepare a black tea infusion, that will also help you if you want to go back to your natural color after you have dyed it. Make the infusion at a high concentrate and let sit for a half hour. Apply it and let sit for twenty minutes.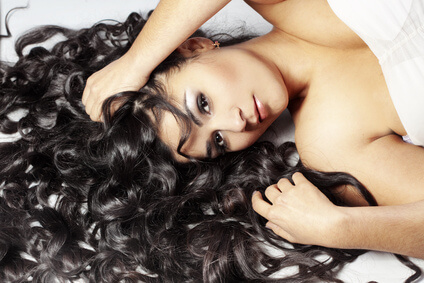 A Few Clarifications
We recommend not using aluminum containers or utensils when making natural dyes
When you apply it to your hair, try to cover it with a film for better results
Repeat the process every couple of days until you get the color you want
The only disadvantage that these dyes have in regards to the artificial ones is that they don't make your hair as shiny. But you can resolve this by apply moisturizing masks frequently and using apple cider vinegar mixed with water in equal parts. The dryer your hair is, the more vinegar you add. Let sit for a couple of minutes and rinse with warm or cold water.
We recommend that you always use natural and organic shampoos so that they don't damage your hair too much and allow the dye to last longer. They are a little more expensive and don't get too foamy. But in the long run, your hair will be healthier and you won't have to wash it as much because it will allow your hair to be cleaner for longer. We will explain how to wash your hair using only baking soda and vinegar in this article.
Images courtesy of miss pupik