From Dry Skin to Smooth, Toned and Youthful Skin
To promote soft skin and prevent signs of aging, it is very important to hydrate daily. Also, it is good to exfoliate at least once a month to remove dead skin cells.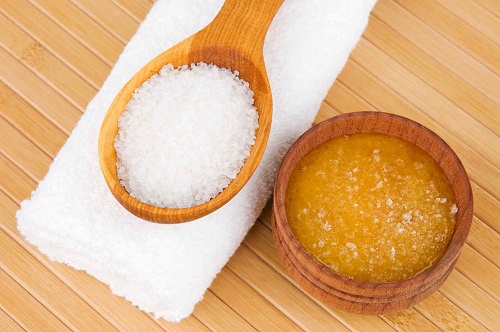 Our skin is exposed to dozens of situations every day that can cause it to become dry and unhealthy, giving us an aged look and affecting our health. Free radicals in contaminated air, cigarette smoke, high and low temperatures, UV rays, and even your diet can remove your skin of its youthful appearance by drying it out.
It's not a healthy or even appealing option for those of us who wish to have a healthy and radiant look. The beauty and health industry, however, has given us many options in caring for and hydrating our skin, to make it look smooth, toned and youthful.
If you're one of the millions who suffer from dry skin conditions, you'll know that your skin needs constant care and protection. The following article will give you some steps to protect and regenerate your skin for its best appearance.
Tips to keep smooth, toned and youthful skin
Opt for cold showers
If you enjoy hot baths to start off your day or help round up your night, you should keep in mind that though it's a great way to relax, it can actually have a negative effect on your skin's health.
Long periods of immersion in hot water strips your skin of its natural oils. Cold water is best, but a shower or bath in tepid water can also help preserve your skin.
Use products appropriately
When shower-time rolls around, treat your skin kindly and choose your bath products well. Choose products designed for dry or sensitive skin and use them with a gentle hand and a sponge designed especially for it.
Use antiperspirants and deodorants only in the areas they are designed for; applying them to other parts of your body can cause severe skin dehydration. And among the most important after-shower or bath habit is to dry off using a gentle patting motion rather than a harsh scrubbing motion. 
Don't skimp on moisturizer
Moisturize after every shower or bath. We recommend products that contain lanolin, mineral oils, vaseline, or hyaluronic acid, all known to help treat dry skin and give it a youthful appearance. The best practice is to moisturize using essential oils or a cream that includes proven moisturizing agents.
Include exfoliation in your routine
We recommend you make exfoliation part of your weekly routine. Steer clear of exfoliants that contain chemicals or are not made of natural materials as those chemicals can also contribute to drying out your skin.
If you can, a home remedy that includes naturally hydrating ingredients, protects your skins and eliminates unsightly dead cells would be best.
Eat a healthy diet
Your diet should be a healthy mixture of foods, including those that are rich in antioxidants to combat the effect of free radicals. Always include fruits and vegetables, and healthy fats such as Omega 3. 
You should be drinking at least two liters of water a day. This will help keep you naturally hydrated and your skin will show the effects with a healthy youthful glow.
Hydrating masks for youthful skin
The following recipe will help you create a mask that treats dry skin with three of the most powerful anti-aging ingredients around, helping to not only hydrate but improve the appearance of wrinkles.
Ingredients
2 tablespoons of natural yogurt
1/2 cucumber, sliced
One tablespoon of honey
Preparation
Combine these ingredients in a large bowl, making sure they're well mixed. Apply to your skin, covering completely. Leave the mask on for 15 minutes and rinse with cold water.
Exfoliating skin mask
This mask is the perfect solution to hydrate and exfoliate, removing dead skin cells that have accumulated on your dermis. The mixture of ingredients not only hydrates, but cleanses, smooths and tones to defy the damage of age. 
Ingredients
3 tablespoons of oatmeal
1 tablespoon of natural raw sugar
2 tablespoons of honey
1/4 cup of orange juice
Preparation
Mix the ingredients well until they form a paste. Apply over clean skin, massaging in circular motions. Leave mask on for 15 minutes and rinse with cold water.
It might interest you...