Benefits of Drinking Warm Lemon Water in the Morning
Though many people have coffee in the mornings, warm lemon water is also a great substitute for your morning drink. Whether you're trying to wean yourself off caffeine or just want some variety, give it a try!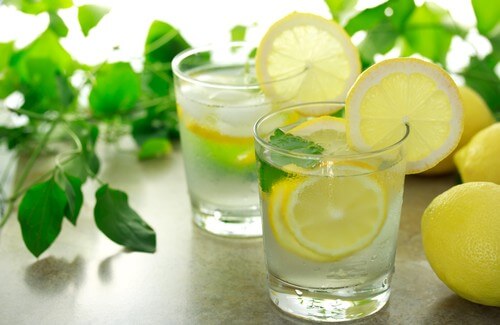 A lot of people have a cup of coffee for breakfast when they wake up. But there's another great morning beverage. Did you know that drinking warm lemon water has a lot of benefits, especially during the winter? This excellent caffeine substitute is easily to prepare. All it takes is the juice from half a lemon in a cup of warm water.
Internal advantages of drinking warm lemon water
Drinking it on an empty stomach is great for your body. Some of its main benefits are:
It boosts your immune system. This is because lemon is rich in Vitamin C and helps fight colds. It is also a source of potassium, which stimulates nervous and brain functions. It helps control blood pressure as well.
It balances pH by reducing acidity in the body, because lemon is one of the most alkaline foods that exists. Even though it's a citrus fruit, it doesn't create acidity.
It helps you lose weight. Lemon helps fight against hunger and anxiety because of its pectin fiber. If you have a more alkaline diet, you can lose weight faster.
It contributes to good digestion. This is because it eliminates unwanted materials and also boosts bile production. It reduces constipation and stomach acid levels.
It's an excellent diuretic. It's also great for purifying the body and getting rid of toxins, leading to a healthier urinary tract.
It relieves respiratory problems. The mixture of hot water and lemon is a great ally for getting rid of chest infections and stopping a cough. It's also useful for asthma and allergies.
Other benefits of drinking warm lemon water in the morning
Aside from the properties and benefits we listed above, drinking a glass of this every morning will help you:
Cleanse your skin. Vitamin C can help reduce wrinkles and dark spots and eliminate toxins in the blood, which you will notice in your complexion. You can apply it directly to your face to improve its appearance.
Freshen your breath. You can also use it for toothaches and gingivitis. Be careful because the acid in lemons can also erode tooth enamel.
"Keep you zen." When your mind is under stress, you lose Vitamin C. You can restore those levels with lemon.
Drop your caffeine addiction. You won't feel as strong a need for coffee or caffeine with this alternative. You'll also be starting your day off in a healthy way.  
So, now that you've heard all these amazing benefits, what are you waiting for? Go ahead and start having warm lemon water in the morning!
It might interest you...