Discover How to Straighten Your Hair Naturally
If you want straight hair without chemicals or heat, pay attention. These natural remedies nourish your hair and help straighten it.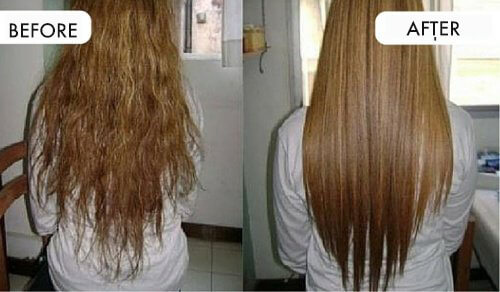 To go to a party, to look great at the office or to lose their curls, many women choose to straighten their hair with creams, chemical treatments or the well-known straightening iron.
The problem with these techniques is that they can damage hair. In this article, we'll show you how to straighten your hair naturally. It's worth a try!
Straight your hair without side effects
Long, smooth hair is extremely fashionable, but not all are lucky enough to be born with perfectly straight hair. Permanent straightening (which lasts a few months) offers results in the short term.
However, the most serious consequence of this treatment is that it damages the strands, making hair difficult to manage. Only another treatment can make the hair look "decent" again. It's a vicious cycle that's hard to get out of.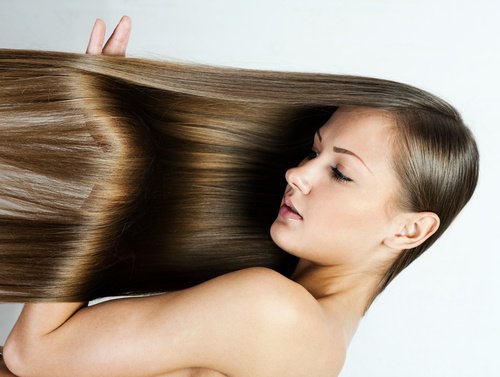 A straightening iron is another really common method of straightening hair. This element uses heat to seal the strands for a wonderful effect that lasts for a few hours (a few days at most).
Once the hair gets wet, it goes back to normal. Many women straighten their hair every morning before going to work or before going out on the weekends. The result: split ends and dry, frizzy hair.
Can hair be naturally straightened?
If you don't want to fall into the trap of straightening your hair with methods that damage it, you have two choices: leave it like it is or use a homemade straightening remedy. If you're interested in this second option, pay attention to the following natural recipes:
Coconut milk and lemon juice
The two work together to condition and smooth hair. Make a cream with a cup of coconut milk and the juice of one lemon.
Shampoo your hair and use this recipe in place of your conditioner. Let work for a few minutes, then rinse well with warm water. Repeat twice a week for the best results.
Banana and milk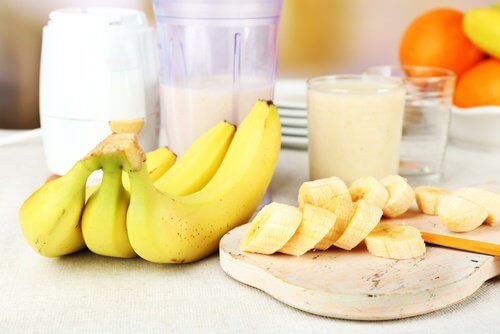 Bananas are an excellent source of nutrients, like vitamin B6, which offers many benefits for the hair. In addition, their natural sugars help the strands retain their natural moisture.
Milk provides proteins and sugars to straighten the hair. The amount used of both ingredients will depend on the length and fullness of your hair.
It's important to puree the banana before adding the milk to create a paste. Apply to wet hair. Let work for an hour (or until it dries), rinse well and comb.
Honey, olive and coconut oils and milk
You can make this masque with ingredients you probably already have at home. If not, they're easily found at most grocery stores.
Ingredients:
1 cup honey
½ cup olive oil
½ cup milk
2 tablespoons coconut oil
Directions:
Combine the honey, olive oil, milk and coconut oil in a saucepan.
Mix well and put on low heat.
Cook until thickened. Remove from heat and let cool.
Apply to the hair from roots to tips.
Cover with a plastic cap and let work for 3 hours.
After the required amount of time, wash with your usual shampoo and conditioner using warm water.
Visit this article: Incredible Benefits of Honey and Cinnamon
Strawberries, milk and honey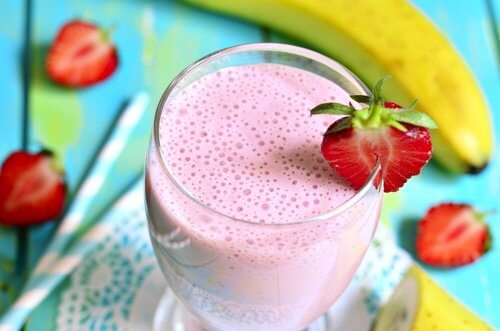 On top of smoothing your hair, it will give it the rich aroma of strawberries.
Ingredients:
1 cup milk
¼ cup strawberries
2 tablespoons honey
Directions
Wash the strawberries and cut them into quarters.
Combine in a blender with the milk and honey and mix well.
Apply to wet hair and let work for 2 hours.
Wash with shampoo and conditioner. Comb the hair while still wet.
Olive oil and egg
Both ingredients possess interesting properties for the hair. The proteins in the egg seal the follicles to make the hair more manageable. The olive oil provides softness and shine. You only need two beaten eggs and a splash of olive oil.
Massage into hair and let work for one hour or until dry, then wet again and let work for another hour before washing as usual.
Lemon and honey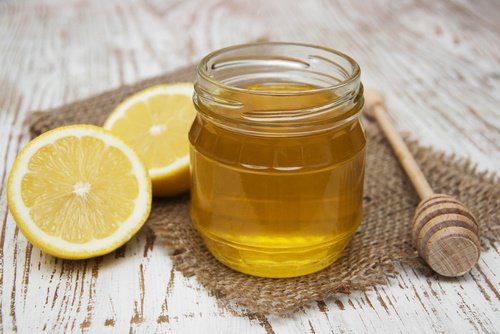 Honey moisturizes and protects the hair. If you mix it with lemon, it makes an excellent masque for smoothing the hair. Add a tablespoon of honey for ½ tablespoon lemon juice, although the amount you will need will depend on the length and fullness of your hair.
Apply to the hair, wrap with a warm towel and let work for 45 minutes. Rinse and comb carefully.
Papaya and banana
A fresh and fragrant way to straighten your hair naturally, the proteins contained in these fruits are truly beneficial for the hair.
Ingredients:
1 banana
1 papaya
1 tablespoon honey
Directions:
Peel the banana and cut into slices.
Remove the pulp from the papaya and chop into pieces.
Combine all the ingredients into a bowl and crush with a fork to make a cream.
Apply the resulting cream to the hair and let work for an hour (or until completely dry).
Wash the hair with just warm water and comb well.