Natural Gel for Treating Stretch Marks, Wrinkles, Burns and Blemishes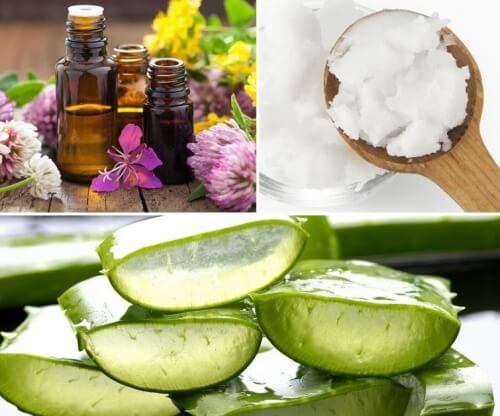 Both aloe vera and coconut oil are very moisturizing and have healing and regenerative properties that help minimize the appearance of different skin conditions.
Every day your skin is exposed to different environmental stressors such as UV rays from the sun, and other factors that slowly deteriorate it.
Consequently, you'll begin to notice various types of imperfections that show your age, even when you're still young.
In order to reduce these effects and to accelerate the healing process of small wounds, people almost always use cosmetic products sold in stores.
But there are 100% natural options that you can make with extremely inexpensive ingredients, which are full of benefits for your skin.
Included in this group is a calming and nourishing gel that fights stretch marks, wrinkles, and other common skin problems.
It contains vitamins, minerals, and antioxidant compounds that help regenerate cells that fight skin damage.
What's in this natural gel that cares for your skin?
This natural gel fights skin changes, and it comes from that wonderful aloe vera plant. It works wonders when combined with coconut oil and essential oils.
All of these products are excellent for skin and they contain important nutrients to strengthen and repair it.
And because we don't want you to have any doubts about its properties, below we are going to go into detail about the properties of these primary components.
Benefits of aloe vera gel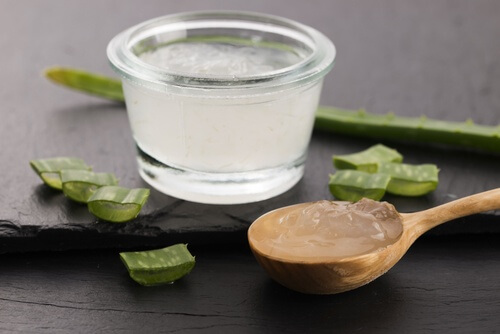 The aloe vera plant contains a gel rich in nutrients that revitalize and moisturize skin. Its high water content, along with enzymes and antioxidant substances stop oxidative damage caused by free radicals. It prevents excessive collagen and elastin loss.
Thanks to these qualities, it can be used to:
Moisturize and revitalize skin.
Calm skin irritation and allergic problems.
Alleviate sun burns or burns caused by other forms of heat.
Fight cellulite and stretch marks.
Reduce blemishes and freckles.
Prevent and lessen fine wrinkles on the face, neck and chest.
Benefits of coconut oil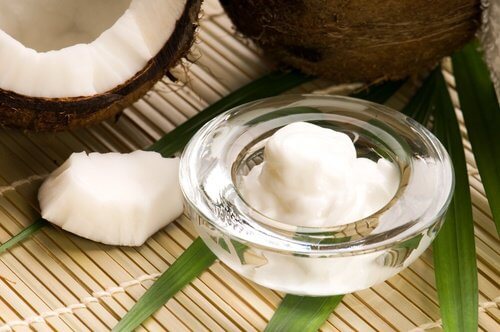 Currently coconut oil is categorized as a "super food" because of its nutritional properties.
Its high content of essential fatty oils, vitamins and antioxidants make it wonderful for skin care.
It also contains anti-inflammatory substances, along with those that moisturize and are antibacterial. This helps to fight acne, blemishes and small scars that affect your appearance.
It can also be used as a facial cleanser and as a substitute for commercial moisturizing creams.
Because of the compounds it contains, extra-virgin coconut oil can be used to:
Bring out the skin's natural shine.
Naturally nourish and moisturize.
Reduce bacteria and fungi.
Reduce the appearance of brown and white stretch marks.
Soften the appearance of cellulite and varicose veins.
Fight marks on skin.
Reduce wrinkles.
Accelerate skin recovery from sunburns.
How to prepare this natural gel for treating skin imperfections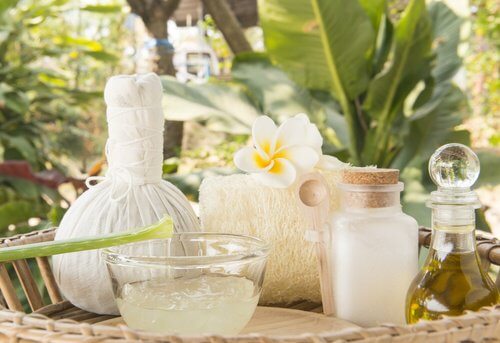 In order to take full advantage of all of these properties, it's worth taking a few minutes to make this homemade gel to care for your skin.
Ingredients
7 Tbsp. solid extra-virgin coconut oil (105 grams)
7 Tbsp. aloe vera gel (105 grams)
10 drops your choice of essential oil
Directions
Place the aloe vera gel in a bowl and mix in the coconut oil.
Stir for three to five minutes until creating a shiny, uniform mixture.
Add the drops of essential oil and continue stirring.
Store the product in a glass container with a lid, and keep in a cool, dry place.
Application method
Use this product every day, preferably after showering as this is the time that the skin is most capable of absorption.
Take a small amount of gel and gently massage it into all the areas you would like to treat, in a circular motion.
You do not need to rinse afterwards, but if you like, you can remove the excess gel with a clean cloth, after it has set on your skin for at least an hour.
So now you know how to make your own natural gel for keeping your skin radiant. You don't have any more excuses for not treating the conditions that affect your beauty.
Use it continually in your routine, and you'll see incredible results after just a few weeks of use.
So go ahead and try it!