Did You Know That These 12 Foods Make Your Hair More Beautiful?
Including natural ingredients that are rich in vitamins and minerals benefit your general health but they also make your hair shinier and stronger.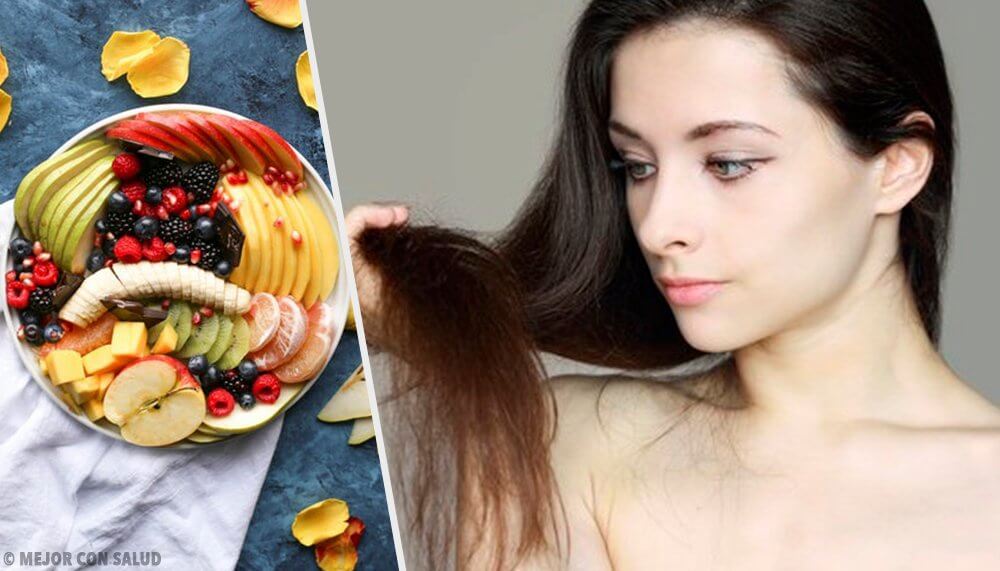 Did you know that you can make your hair more beautiful with the food you eat?
It's very common that our hair doesn't look its best sometimes.
It may be dry, dull and damaged. We may think that the problem is due to our scalp or our shampoo, so we decide to cut it or apply treatments filled with thousands of chemicals.
What we don't know is that our hair's health comes from the inside. Because of this, what we consume can often affect its shine and strength.
Maintaining a healthy and balanced diet is extremely important for our body's health in general. However, there are certain foods that help improve certain areas, like hair.
If you have been suffering from dryness and damage to your hair, it's time for you to change your diet for a healthier one and include these foods that will help make your hair more beautiful.
What foods should you eat for healthy hair?
There are many foods that help protect and keep our hair healthy thanks to their vitamin and mineral content. Among them are:
1. Bananas
Bananas are ideal for oily hair. Thanks to their high vitamin B6 content, they reduce excess sebum production on the scalp.
2. Melons
Melons contain a lot of vitamin B7 which helps stimulate hair growth. As well as melons, you can also find this vitamin in yogurt, legumes and citrus fruits.
3. Tomatoes
If your hair is very fragile and falls out easily, start eating tomatoes. Since they contain high quantities of vitamin B8, they're amazing in preventing and stopping hair loss. 
As well as tomatoes, you can include egg yolk in your diet, as it has the same function as tomato.
4. Fish
Fish, in general, is great for your hair's health.
Thanks to the high number of antioxidants it provides and its high omega 3 content, fish helps prevent:
Dryness,
Hair loss,
Premature aging of the scalp.
5. Chicken
Our hair is made up of a protein called keratin, and we can increase its production by eating foods such as chicken.
6. Nuts
Nuts are rich in oils that help elastin production, which promotes hair growth that is healthy and strong.
7. Oranges
Oranges are rich in vitamin A, which helps provide more shine and moisture for your hair.
They also contain a lot of vitamin B, which is great for protecting your hair and scalp from the sun. Also, it helps your hair grow stronger.
8. Spinach
Spinach contains a lot of iron, which helps strengthen and stimulate scalp circulation, making it healthier and stronger. You can eat it in salads, juices or in a variety of different ways.
9. Carrots
As well as their well-known benefit in maintaining eye health, carrots are perfect for moisturizing your hair.
Thanks to their beta-carotene and vitamin C content, they make hair grow healthier, stronger and faster.
10. Radishes
Radishes contain many minerals and high levels of vitamin C, which help nourish the hair and make it shinier.
11. Avocado
As well as being delicious, avocado is made up of lots of good fats for the body which help moisturize hair strands. Also, thanks to its vitamin E content, it protects hair from the sun.
12. Parsley
As well as being the perfect final touch for any dish, parsley also keeps skin tissues on the scalp healthy and promotes circulation in blood vessels.
As well as benefitting our hair, a diet rich in fruits and vegetables will help nourish the body in general.
Remember to include these ingredients in your daily food intake and you'll see how your hair's health improves day by day.
It might interest you...