Developments in Controlling Osteoarthritis
According to a specialist in Madrid, Spain, within 5 and 10 years we will be able to slow down osteoarthritis and offer patients a better quality of life.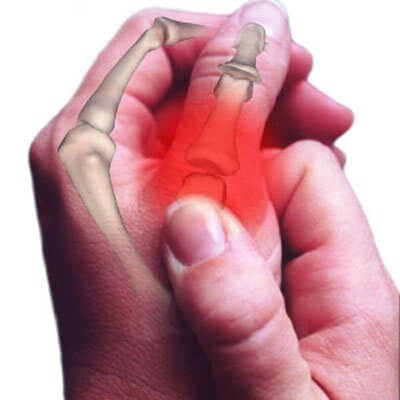 Because an early diagnosis is fundamental in order to control osteoarthritis, all the advances made in this field are getting us closer to a better quality of life.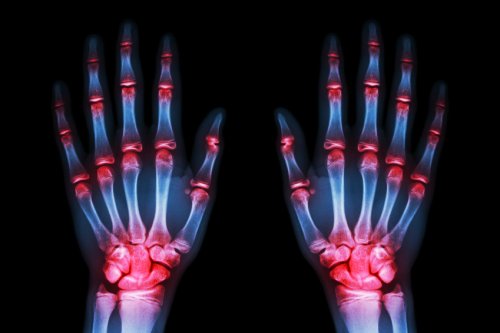 According to a specialist at the Universidad Internacional Menéndez Pelayo in Madrid, Spain, within 5 and 10 years we will be able to slow down osteoarthritis and offer a better quality of life for patients with this condition.  
At this time it is almost impossible to eradicate this chronic and incapacitating illness. Science continues to make small steps that give us hope.
As professionals explain, today it is common to diagnose pain when the joint is 30% destroyed. However, if we can anticipate the illness, the reality will be very different.
Studies carried out in the last few years have given very good results. In this article we would like to explain to you what can occur in a relatively short period of time.
Controlling osteoarthritis will soon be a reality.
Osteoarthritis affects 52% of women compared to 29% of men.  It tends to show the first symptoms between 54 and 60 years of age in general and follows this pattern:
Osteoarthritis is most common in the hands. (70%)
It then moves to the feet. (40%)
Other areas most affected are the knees and the hips (10% and 3% respectively)
The World Health Organization (WHO) states that 28% if the world population suffers from osteoarthritis.  It is estimated that 80% of people over age 60 suffer from some type of problem associated with this disease.  
Discover "5 exercises to alleviate pain in the hands and feet caused by arthritis.
As we can see, there us a high incidence of this problem  We all know a family member or friend that has it. Even more, we know that many of our readers suffer from this illness and suffer in silence.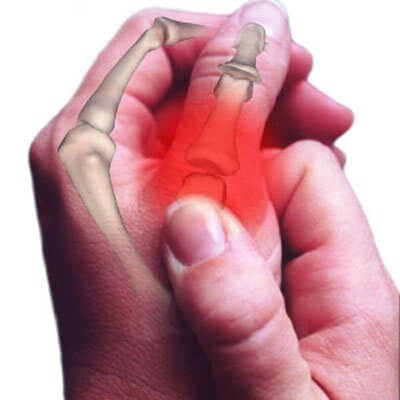 The key to this illness is an earlier diagnosis.
According to the Biomedical Institute of Protein Study  (INIBIC) in La Coruña, Spain,  we'll see osteoarthritis in another light within 5 to 10 years.
Slowing down osteoarthritis will be possible thanks to an earlier diagnosis.
Currently, a diagnostic kit is being developed for osteoarthritis.  The idea is that through a simple blood test the signs of this disease can be detected.
As we know, when we go to the doctor in search of help it's because we can't take the pain anymore.  The pain in the hands is terrible, they are numb at night and there are small deformities.
When the illness is at this stage it is impossible to slow it down. Therefore the key is to identify the signs of osteoarthritis as early as possible.
Discover this drink of blackberries and salvia for women's health

 
The proteomic study
According to the rheumatologist Francisco Blanco, scientific director of INIBIC, we have advanced a lot in the study of osteoarthritis.
Proteomics is the study of proteins, which are combinations of proteins taken from a genome.
Proteomic study in the affected tissues has allowed scientists to identify biomarkers.
These markers allow a diagnosis in the early stages of osteoarthritis with a 96%  success rate.
With an early diagnosis we can slow down the illness. Scientists estimate that between 5 and 10 years there will be very effective therapies available for this illness.
Osteoarthritis tends to follow that same pattern of attack. Certain substances are given off that destroy healthy tissue bit by bit. If we are able to inoculate against these substances we can slow down this progression.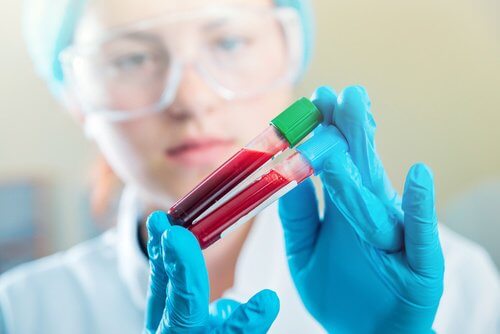 The need to control osteoarthritis
Osteoarthritis is most frequently a type of a rheumatic disease and is fourth in line of causing incapacity. It is not to be taken lightly and is not just a simple ailment that affects the elderly.
Some people tend to associate osteoarthritis with older people. However, it is necessary to change this idea and see the reality that exists.
We recommend also reading: " Saying goodbye to arthritic pain with this anti-inflammatory smoothie "
In general, we have people with active lives suffering from an illness that incapacitates them.
Osteoarthritis takes away quality of life and mobility.
We also cannot forget the health costs from this illness: operations, treatments, medicines, etc. If we had invested more in research, it's possible that we would be successful in controlling osteoarthritis.
Experts estimate that in a few years diagnosing this will improve. Factors such as obesity, or participating in sports (as strange as it sounds) accelerate the possibility of osteoarthritis.
Certain genetic components combined with our life style, with time, tend to destroy healthy tissue.
Medical institutions are conscious of this problem. It is vital that we are able to keep osteoarthritis in "check" for our quality of life.  

Life with chronic pain and suffering is not living, even though we may become accustom to it.

We will be waiting for more information to be able to share with you.