Detoxify Your Body Constantly
Recurring health problems can be indicators that your body needs detoxification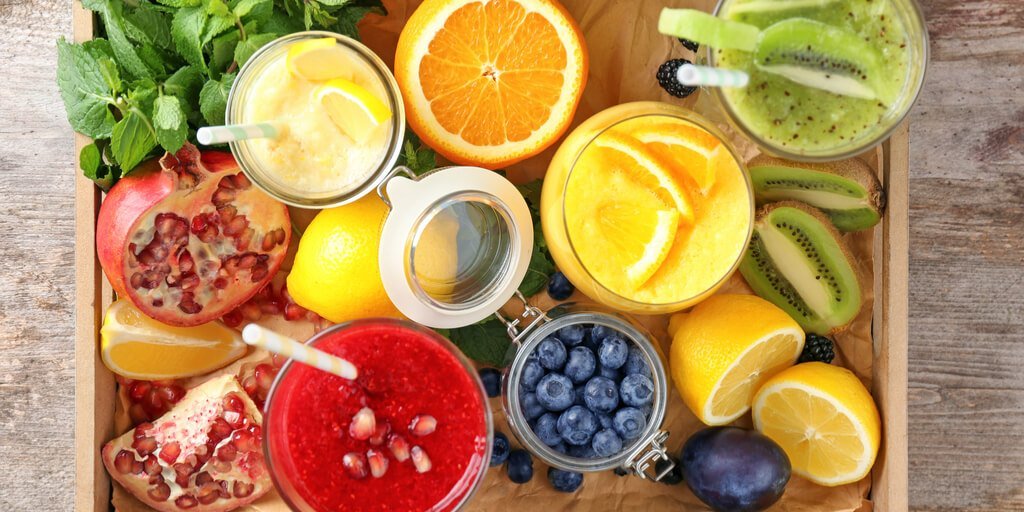 The body is extremely intelligent and asks when it needs something. If you find yourself lacking certain nutrients or you need to detoxify your body, it will let you know.
When you have sudden headaches, constipation, exhaustion, and other very unusual symptoms, it's important to take them into account because your body may be crying out for detoxification.
Normally, a detox should be done every 2 or 3 months in order cleanse your body from all the toxins that you've consumed throughout those months. However, it's a good idea to keep your body constantly detoxified. Today, we'll tell you how to do it in the most natural and healthy ways possible.
When should you detoxify your body?

Overall, it's really important that you take into consideration what symptoms you have and the frequency of them. Depending on how repetitive they are, it's a good idea to start thinking about detoxifying yourself.
Detoxify your body if you have symptoms such as:
Constipation: Chronic constipation means that something isn't right with your digestive system. If this is your case, increase your fiber intake and make changes in your diet. If there is no improvement, the best option is to opt for detoxifying juices.
Fatigue: The excess of toxins in your colon and in your stomach can be the cause of fatigue and that extra fatigue that you feel in the mornings. A detoxification of both organs, including the liver, will help you feel lighter.
Insomnia: Melatonin is the indicator that it is time to sleep. However, when there's an excess of toxins, production is reduced, making us stay up until late hours, or wake up at times.
Headaches: Headaches are indicators that something is wrong in your body. Plus, if they often occur, it's important that you begin to consider a detox.
How to detoxify your body
The most effective way to detoxify your body is through foods that help purify toxins. Therefore, a balanced diet containing the following ingredients is the best option to cleanse your body.
Cranberries are a source full of antioxidants. They help stop inflammation and, in the case of the kidneys, they're excellent for fighting against urinary infections like cystitis.
Lemon: thanks to its high content of vitamin C, lemon is ideal to cleanse the liver and eliminate general toxins from the body.
Beets are excellent for cleaning and purifying the blood.
A great way to consume these foods is through juices or smoothies, which you can consume around 2 to 3 times a week. This can help you keep your body clear of toxins.
1. Citrus juice

Thanks to its high concentration of vitamins A, B, C and minerals, such as potassium and calcium, they are can help prevent fluid retention. The key to the success of these juices is to consume them during the following month to see results.
Ingredients:
1 lemon
3 oranges
1 handful of spinach
½ cup (80 g) of papaya
Directions:
Mix all the ingredients in the blender and blend until they are mixed well. If you wish, strain the juice.
2. A juice that detoxifies the intestine
A gut free of toxins is very important for the health of the body in general. This juice is ideal to clean it and in turn combat constipation.
Ingredients:
1 pear
1 red apple
¼ cup (60 g) of fennel
1 cup (250 ml) of water
Directions:
Remove the skin (if you wish) from the apple and pear. Cut them into cubes and blend them with the fennel and water. Drink daily with lunch or after lunch.
Check out this article too:
3. Juice for headaches

Pineapple is an excellent diuretic and a great source of fiber which makes it a fruit suitable for migraines and headaches.
Ingredients:
3 pineapple slices
1 tablespoon (15 g) of quinoa
1 cup (250 ml) of water
Directions:
Soak a spoonful of quinoa in water and let it sit overnight. After sitting, add it to the blender with the pineapple and blend. You can strain the mixture if you wish.
It might interest you...