Decorating with Recycled Vintage Furniture
In this article, find out what decorating with recycled vintage furniture involves so that you can get the most out the things you have around the house but maybe don't use.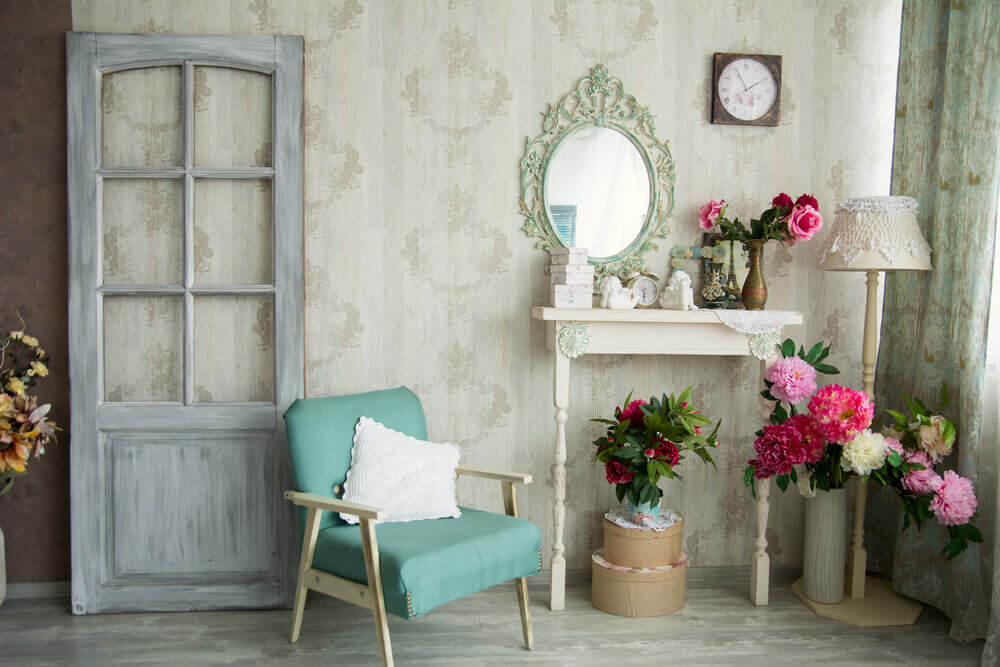 Decorating with recycled vintage furniture is currently very fashionable. People use old objects and recycle them. This way, you can make something that you don't use anymore into something useful and beautiful.
Learn how in this article!
What is Recycling?
Recycling is make use of materials that have been used or can no longer be used in order to make something new.
Advantages:
Lengthens the object's useful life.
Uses fewer raw materials.
Reduces the amount of waste.
Avoids draining the planet's natural resources.
What is "Vintage"?
The word comes from the French vingt (twenty) and age (age). This term used to be used particularly to refer to objects from the 20s. These days, the word is used to refer to objects which have meaning or inspire nostalgia.
As a result, recycling old objects allows us to create a particular sensation in a piece of furniture, giving a pleasing retro aspect to a room.
In this article, we'll give you some ideas to make some truly beautiful objects and decorate a space with recycled vintage furniture.
1. Old Suitcases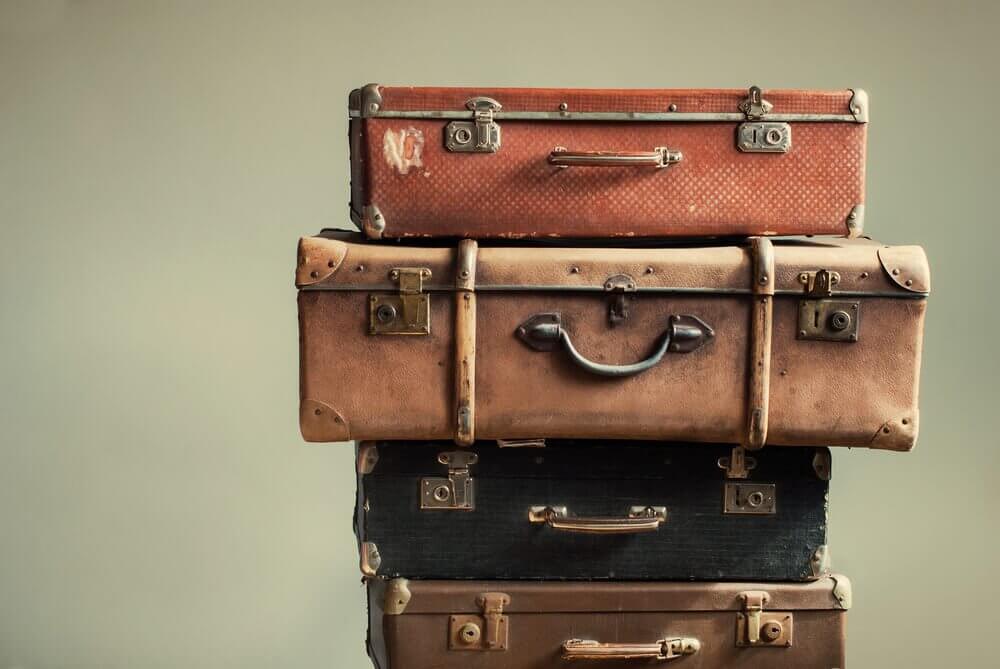 If you have some old suitcases you could create a spectacular nightstand. Because they're normally quite rigid and made of leather, you could polish them and stack them one on top of the other. It's even better if they're different sizes and colours. Put a lamp on top with some photos and they'll look perfect.
2. Cabinets
Old furniture normally tends to be of good quality. They're normally made of wood and tend to be quite solid. Metal objects also tend to be high quality, and in general have impressive designs.
Although they might have gone out of fashion, these old pieces of furniture are unique, robust, and long-lasting. To make the most of them, we need to recycle them using a variety of methods.
Generally, people paint wooden objects with an old effect in colours which are different to the original. For example, if the wood is originally brown, to give it a more modern look, apply a veneer in mustard, or aqua marine, or orange, etc.
Pastel colours and light colours are very attractive choices for vintage furniture. Light colours also make furniture look more spacious.
3. Sewing Machines, Classic Recycled Vintage Furniture 
Old sewing machines can often have wrought iron feet and look very beautiful. You could paint them an ochre or golden colour, or better apply a coloured product which prevents rust.
They also may have a wooden section with a box inside which houses the sewing apparatus. This is another section you could paint or varnish. You could use the flat part on the top to store books, photos, ornaments, etc. On each side you often have small compartments for storing things.
4. Old Chairs
If you have an old chair that never gets used, you could transform it into reading chair. Because they're normally bigger than the chairs we have these days, they tend to be much more comfortable.
If the chair has wooden legs, varnish them and cover the rest with an ochre or pastel light fabric. To finish, you could place a white cushion on it.
5. Picture Frames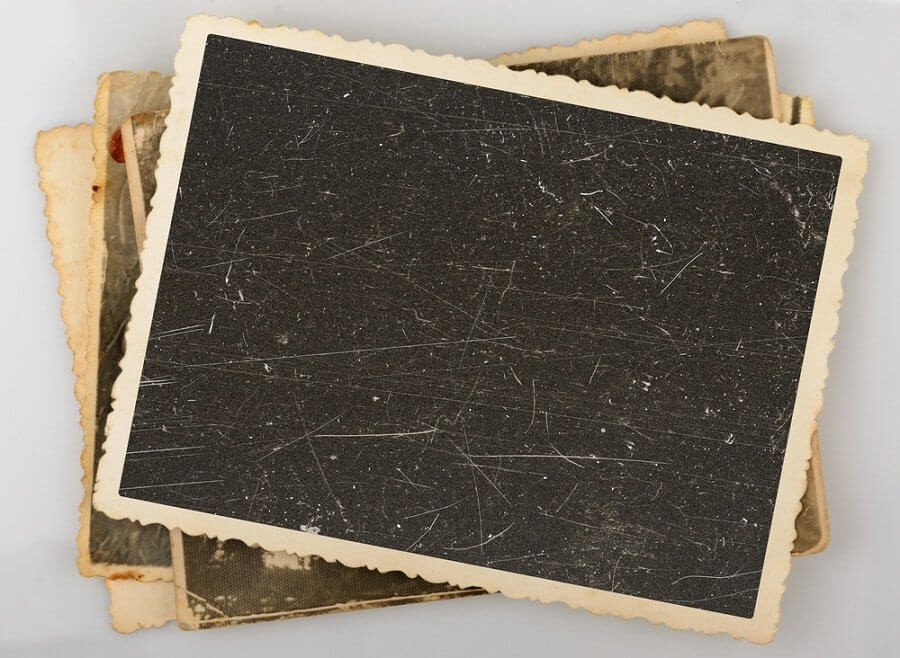 Years ago, pictures tended to go in large ornamental and impressive frames and be hung on walls.
To make use of them and give them a new feel, you could take the photo frame (obviously having removed any photographs), and lightly sand it. Once you've cleaned away the sawdust you can apply some coloured paint to your taste.
There are some people who make use of these photo frames for mirrors instead of photos. Other people use them for modern paintings or posters. It all depends on your individual taste and the room that it's going in.
6. Old Chests
Old chests are often very sought-after when it comes to recycled vintage furniture. Why? Because they're really easy to adapt and reuse.
If you're not convinced about the way they look, one good idea is to clean them and polish them with a good wood polish so they look as good as new.
Another option is to place them on top of a nice, brightly coloured rug, so that the wood contrasts with the rug and makes it look more cheerful.
7. Cable Reels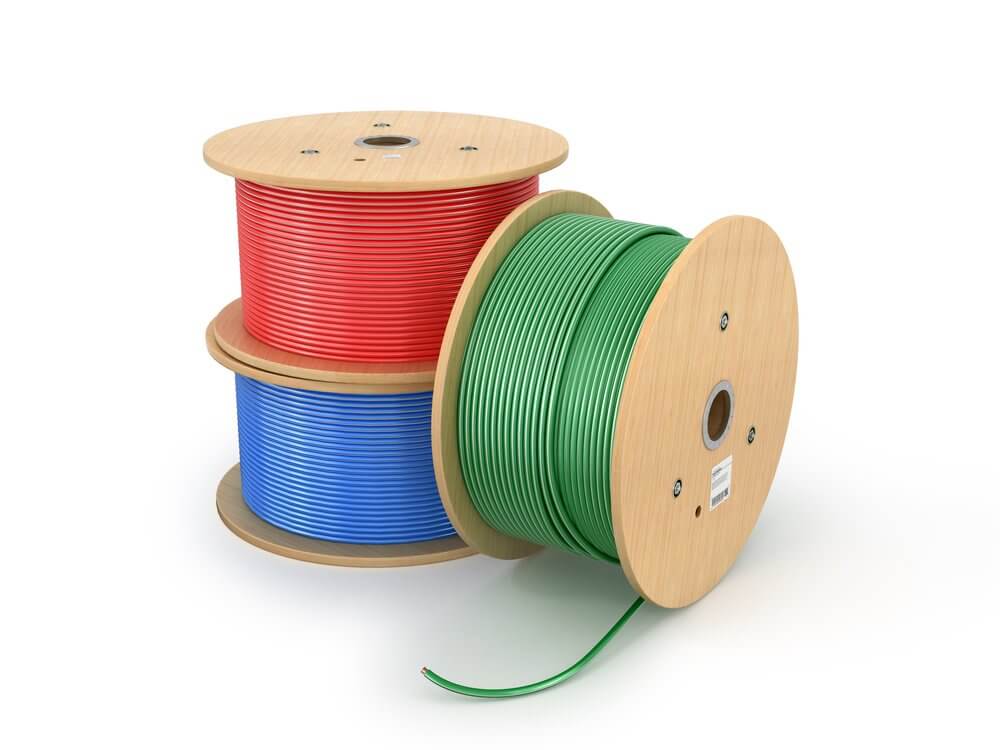 Cables used to be rolled up around large wooden reels. If you can get hold of one, you can make it into a lovely, original garden table.
First you need to sand it down well so that you don't get any splinters. Then you could, for example, paint it with a green base paint. On the top surface you could paint flowers in various colours.
In the middle there is a hole, which is not too big. Here you could put a slate to cover it. Or you could even place a mini garden in the hole.
8. A Door
Sometimes people change the door to their home and don't know what to do with the old one. But you don't need to throw it away. Often you can reuse it and turn it into a small table or dining table.
All you have to do is remove the metal components, cut it down to size, sand it down, and polish it. Then colour it an unusual colour and add pieces to suit your preferences.
Doors are large and solid, something that you can make use of to make some durable and sturdy furniture. Remember that recycled vintage furniture allows you to explore new alternatives and techniques.
They don't have to be perfect at all. Often, they need to look a little less than perfect in order to look modern and fresh!