Cream of Garlic Soup for Heart Health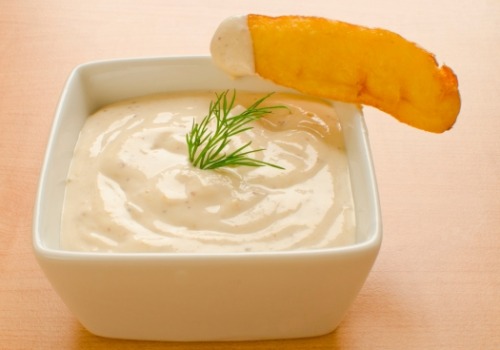 Everyone knows the countless benefits of garlic. Not only is it a great ally for your health but it is also an essential ingredient in your kitchen whose properties are powerful curing mechanisms. A way to benefit from them is through a delicious garlic soup. Do you want to know the recipe?
Garlic is used in countless recipes with the purpose of preventing diseases related to the heart and blood stream. This soup is very common in many cultures and you may even make it with your own personal touch. We will give you this simple recipe and encourage you to include it in your diet for your own good and your loved ones. It costs very little and is truly tasty.
Benefits of Garlic Soup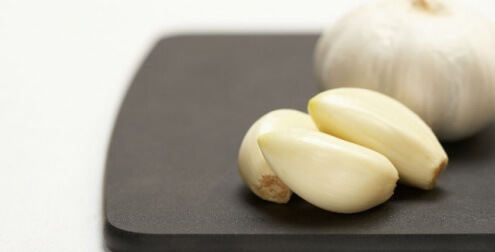 In regards to its curative power, studies say that it is capable of reducing triglycerides and bad cholesterol levels in the blood.
Reduces blood pressure.
Prevents the hardening of arteries (Atherosclerosis). As you get older, your arteries stop being as flexible, blood doesn't flow as easily, and problems start to happen. Garlic has the property of cleaning them and making them more flexible.
Another ability of garlic is preventing clots and allowing the blood to flow more quickly.
Garlic soup also has other interesting virtues: lowers fever, reduces couching, headaches, and stomach pain, relieves asthma and bronquitis, reduces sugar in the blood. In essence, we can say that it is one of the most used and effective natural remedies.
There are studies that discuss its ability to prevent colon, rectum, and stomach cancer. The supplements that are sold in pharmacies and natural stores are not as effective as natural garlic or this simple soup, because sometimes they remove some of its substances which may be allicin, the ingredient that gives it its particular smell.
How to Make Garlic Soup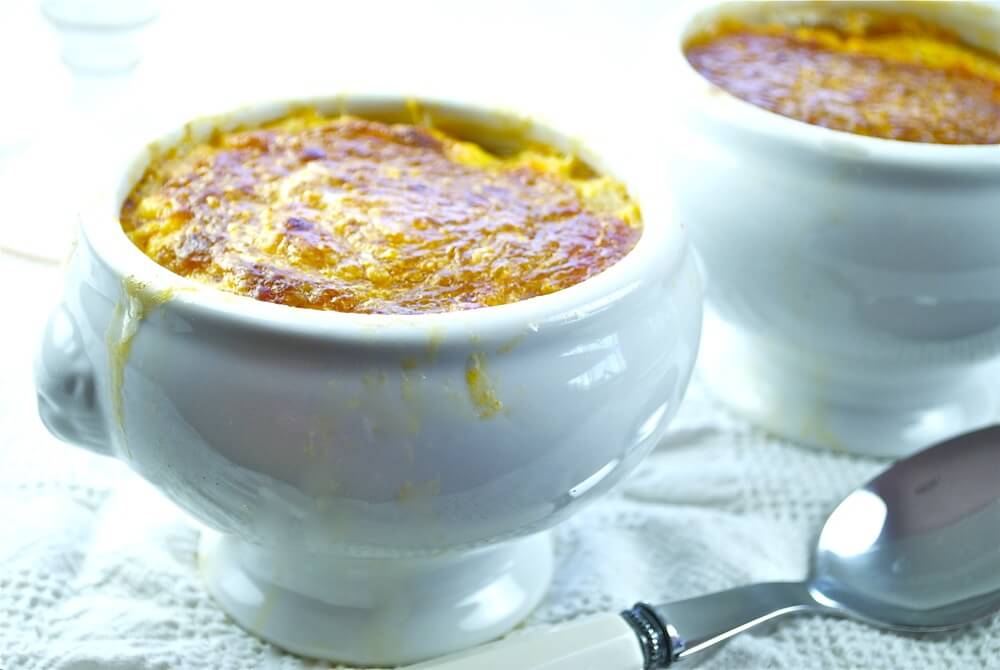 Ingredients for 4 People
1 and a half onion bulbs
5 slices of bread
1 ham bone
1 leek
1 carrot
A handful of fresh garlic
2 eggs
Olive oil
1 teaspoon of paprika
Half a cayenne pepper
A little bit of parsley
Directions
Start by making the broth. Boil the leek, carrot, and ham bone in a pot with enough water to cover all of the ingredients. Add in the parsley sprigs and let cook for a half hour. Once you try it and see that it's ready, strain the ingredients and save the broth for later.
Now heat a pan. Start by putting a splash of olive oil in and the peeled garlic cloves along with the pepper. The smell is very pleasant. When you see the garlic is browned, put the bread slices in that you cut into pieces before. Fry it well and add a teaspoon of paprika. Then cover it with the broth that you made earlier.
Cook at medium heat for 25 minutes. Keep stirring well.
Now add the two raw eggs and let set. Some people don't add them, it is a question of preference. There are also recent studies that say that the moderate consumption of eggs does not raise cholesterol.
Nor put a little bit of oil in another pan and put in the fresh garlic that you cut into pieces before. Let them fry and then remove them, drying them so that there isn't too much oil.
Put the fresh and crunchy oil to the soup, which will give it a truly tasty touch. When you serve it, remember to remove the pepper. It is a very healthy dish for your heart.