Combat Frizz with 5 Natural Remedies
If your hair is looking damaged thanks to overuse of hair dryers and flat irons, a combination of banana, olive oil, and honey will help you regain its brilliance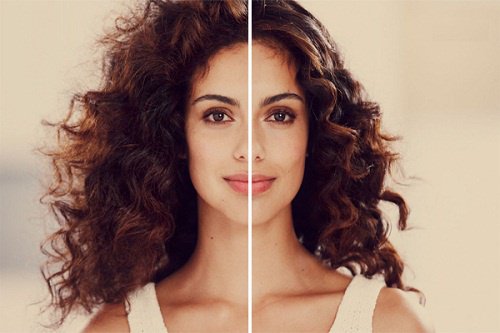 Frizzy hair is one of the most common beauty issues for any age group. The combination of frizz and static electricity can make anyone's hair begin to look wild and out of control.
While it's not really a sign of a health problem you should be worried about, it can certainly be annoying when you're just trying to style your hair.
Given that so many women are fighting to take control of their hair, various products have been developed to decrease volume and improve the overall appearance of hair that's prone to frizz.
But before you invest a lot of money in them, why not try some homemade treatments that are 100% natural with no side effects to combat frizz? Are you ready to give them a shot?
1. Apple cider vinegar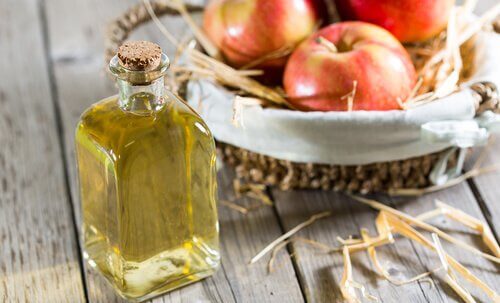 Apple cider vinegar is an excellent product for the health of your hair.
It helps balance the pH of your scalp, regulating the production of oil and controlling frizz
, lending your hair spectacular levels of shine.
While the smell is initially quite unpleasant, it will dissipate as your hair dries.
Ingredients
Procedure
Mix the apple cider vinegar and water, add them to your spray bottle, and apply thoroughly to damp hair.
Please read: Benefits of using apple cider vinegar to wash your face
2. Macadamia oil
This essential oil is not well known for its beauty benefits for the hair. You can buy it at health food stores and even in some salons.
What it does is regulate your natural production of oil, helping to nourish, repair, and reduce the dryness of your hair.
Its moisturizing effects and antioxidant content improve the structure of your hair and combat frizz to significantly improve how it looks.
Ingredients
10 drops of essential oil of macadamia
1 shower cap
Procedure
Warm the macadamia oil with your hands and spread it throughout your scalp using a gentle massage.
Continue with the rest of your hair all the way to the ends, and then cover your head with a shower cap.
Allow it to act for at least two hours, or overnight if you prefer.
3. Eggs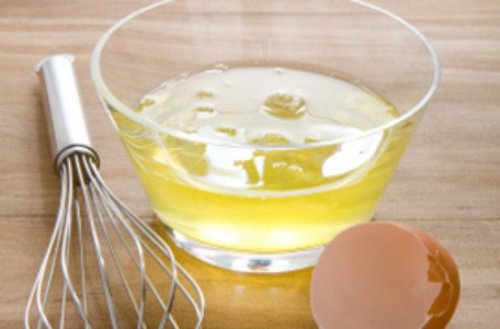 Eggs have been used for centuries to improve the condition of the hair and scalp.
They contain proteins, vitamins, and minerals that strengthen the roots of the hair, helping control hair loss and other common problems like dry hair.
In addition to that, eggs reduce the excess production of oil, providing a natural glow to your hair and preventing that annoying frizz.
Ingredients
1 egg
1/4 cup of warm water
Procedure
Whisk the egg with warm water and apply it like you would shampoo, using a gentle massage with your fingertips.
4. Banana, oil, and honey
This mask is a perfect way to nourish your hair and reduce the negative effects of exposure to the sun or other sources of heat, such as hair dryers, curling irons, and flat irons.
The combination of ripe banana, olive oil, and honey results in a product that's rich in vitamins, minerals, and antioxidants, which fights the damaging effects of free radicals on the hair.
The best thing of all is that the effects are immediate and you'll be amazed how beautiful this mask leaves your hair looking.
Ingredients
1 ripe banana
2 tablespoons of olive oil (32 g)
1 tablespoon of honey (25 g)
You want to know more? Read: 9 masks for dry hair
Procedure
In a small bowl, mash the banana and stir in the olive oil and honey.
Once you have a homogeneous paste, spread it all over the hair and let it act for 30 to 40 minutes before rinsing as usual.
5. Avocado and coconut oil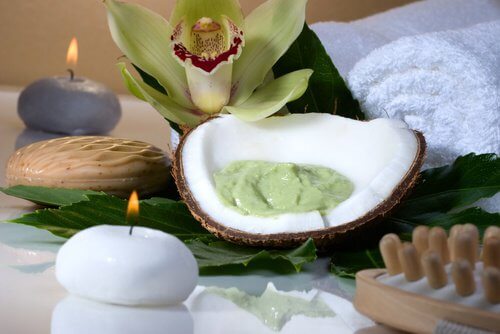 The moisturizing compounds contained in avocados and coconut oil have the power to repair damage to your hair and seal
split ends
.
They also control frizz and make your hair look more radiant.
This 100% natural treatment can be applied several times a week to keep your hair strong, nourished, and under control.
Ingredients
1 ripe avocado
2 tablespoons of coconut oil (28 g)
Procedure
Mash the avocado pulp and stir in the two tablespoons of coconut oil until you have a creamy mixture.
Apply this throughout your hair from the roots to the tips, cover with a shower cap, and leave on for at least half an hour.