Is Coffee Good for You? How Much Should We Drink?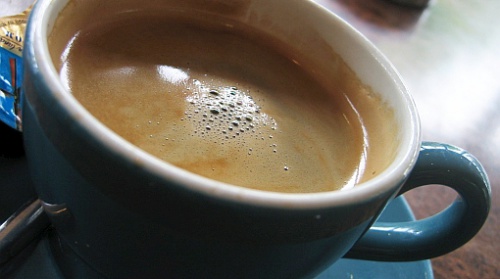 For many of us, coffee is that comforting elixir we drink every morning, whose intoxicating smell surrounds us and invigorates us. Who doesn't love a good cup of coffee with breakfast or after a big meal? We all do, but I'm sure you have lots of questions about whether it's actually good for you, and how much of it you should drink per day. So today, we're going to answer the big question: "Is coffee good for you?" Keep reading to find out!
10 reasons why coffee is good for you
1. Coffee has a lot of antioxidants
Coffee is a treasure trove of antioxidants, and is also rich in potassium, magnesium, manganese, chromium, probiotics, vitamins, and tocopherols. In fact, one of the surprising results of a study conducted in the US a few years ago was that we get more antioxidants from coffee than we do from fruits and vegetables. Moreover, in general, we consume more coffee than fruits.
2. Coffee can help reduce stress
Maybe this bit of information got your attention. But according to a study by Seoul National University, coffee alters protein structures in the brain to reduce levels of stress. Beware, however: this only works when drinking one or two cups per day. Drinking more than that creates the opposite effect.
3. Coffee reduces the symptoms of Parkinson's disease
You've probably already heard about a study that was published in 2012 in Science Daily, whose findings were quite encouraging; they concluded that people who regularly drink caffeine are less likely to develop Parkinson's disease. Moreover, it helps control the tremors in those who already suffer from it.
4. Coffee is good for the liver
Coffee supports and protects good liver function, for example, by helping avoid fatty liver disease and even cirrhosis. This is all because a mixture of different chemicals and substances acts as a protectant: carbohydrates, lipids, amino acids, vitamins, minerals, alkaloids and other bioactive components like caffeine, diterpenes, and chlorogenic acid work together to care for the liver.
5. Coffee raises our spirits
No, this isn't a joke. This dark, delicious beverage acts as a natural antidepressant by increasing the production of neurotransmitters like serotonin, dopamine, and norepinephrine. There's no better way to start the day.
How many cups should you drink a day?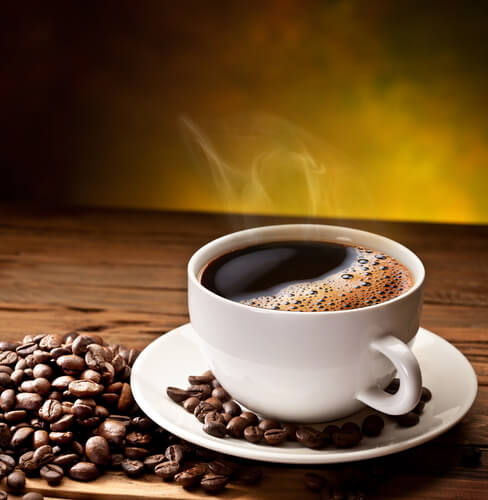 The most important thing to understand is that
coffee
 affects people in different ways. It keeps some people awake at night, while others'
sleep patterns
might not be altered at all. At the same time, it can also cause acid production for some. That's why it should be clear that we need to find out for ourselves how it makes us feel. As a general rule, however, you shouldn't drink more than three cups per day.
According to various experts, medical specialists, and nutritionists, the maximum daily dose of caffeine per day shouldn't exceed 500 milligrams. That means it's important to know what size mug we use and avoid excessively large ones, so you know how best to follow these guidelines:
Decaffeinated instant coffee: 1 mg caffeine
Instant coffee: 40 mg
Drip coffee: 30-40 mg
Espresso: 200-250 mg of caffeine
Don't hesitate to enjoy your daily cup of coffee. And also remember that in order to lose weight naturally, you can also make it a point to try the delicious extract from the green coffee bean.
We hope you've enjoyed reading our article on: "Is Coffee Good for You?"