Clean Hair for a Longer Period of Time
Is there a remedy that can help you to enjoy clean hair for a longer period of time? Find out some interesting tips in this article.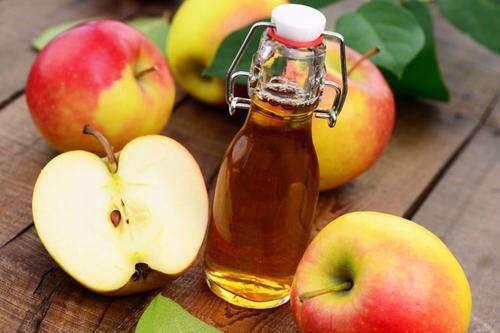 Surely this has happened to you on more than one occasion: you wash your hair in the morning and by mid-afternoon you notice it's no longer clean. You don't know what to do. This forces you to wash it each morning when you get up, just so it has a somewhat healthy appearance.
Are there any solutions? Keep reading to find out!
Why does my hair stay clean for such a short time?
This is a very frequent problem. Generally, the reasons why freshly washed hair sometimes loses its shine and silkiness are the following:
Our hormones can also cause our scalp to produce an excess of sebum. The changes produced during menstruation, for example, usually cause this problem.
A poor diet high in fats, sugars and refined flours can also cause these metabolic problems.
You may be surprised, but quite often the shampoos that we use are nothing more than "chemical products" which are more aggressive than beneficial. If you use these products to wash your hair every day, you've probably noticed that they never give the solution they promise. Many of them in reality make our hair even more "greasy." It's best to use them just once or twice a week, and instead use natural remedies, such as those we will present below.
What can I do to help my hair stay clean for a longer period of time?
Remedy 1: apple cider vinegar and baking soda
Ingredients
Directions
This remedy, both simple and effective, can be used two times a week. You will find that the following day you can continue enjoying hair that is light, shiny and silky, without an ounce of grease clumping your hair.
This is due, in part, to the baking soda. This ingredient has alkaline properties which regulate the pH of your scalp, which allows your to eliminate the excess sebum.
As for the apple cider vinegar, it is said that this cheap resource, is in fact one of the best hair products available. It gives shine and softness to the hair and regulates that annoying grease or oil.
To prepare this remedy you only need to dilute a tablespoon of baking soda in water and then add the 3.3 fl oz of apple cider vinegar.
Apply this to your wet hair with a soft massage until the mixture reaches your scalp. Then let it sit for 20 minutes. After this time, wash your hair with warm water. You will see how good it looks and enjoy hair that is softer and shinier for at least three days.
Remedy 2: egg, yogurt and lemon
Ingredients
1 egg (with both the egg white and yolk)
1 natural yoghurt
The juice from ½ a lemon
Directions
This mask is wonderful and ideal to also use twice a week. Sometimes, remedies so simple as this one give us better results than those costly treatments in beauty salons. It's worth the effort to try them, at least for one month.
You will be surprised not only at how easy and affordable they are, but how they give you cleaner hair for a longer period of time.
The use of lemon, for example, is a classic hair beauty product. It helps to level the pH levels of the oils secreted by the scalp and give a shine to the hair making it much more beautiful.
As for the egg and the plain yogurt, these act as two powerful nutrition sources to strengthen the hair, provide it with vitamins and regulate the excess oils or grease that makes it appear dirty and clumped.
How do you prepare this mask? It's very easy. Begin by mixing the egg (white and yolk) with the plain yogurt, trying to create a well homogeneous paste. When you have that, add the juice from half a lemon and continue stirring to create an attractive mask.
Next, apply the mask to your wet hair, making sure the scalp absorbs it well. Let it sit for 20 minutes and then wash with warm water.
You will enjoy the results. We're sure that you'll love this and that your hair will be shiny and clean for a longer period of time.
It might interest you...