Bullying in Children: Signs, Types, and Actions to Take
Bullying in children is a big problem because the victims are so young. It's important not to downplay it or let it go. Learn how to identify and deal with childhood bullying in this article.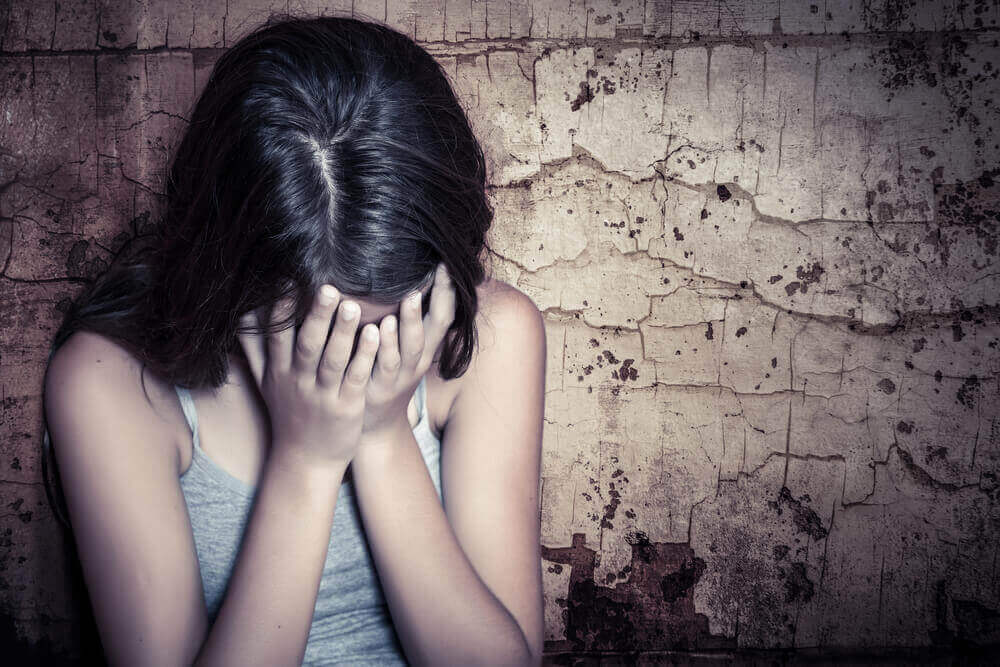 Unfortunately, bullying in children is a real problem that requires preparation from home to manage it properly.
Emphasis is typically placed on the victim, but it's also important to focus on preventative measures and how the parents should act, as well as the other side of the coin: the bully.
Although this situation is always unpleasant, remember that there's never just one victim. Most of the time, the bully has also been a victim of someone else. They're just repeating this behavior to pass on the pain to another child and recover some power and security in themselves. Understanding this can help solve the problem, not just in the moment, but the long term.
Bullying in children: who's involved
Children who are bullied are victims of a person who usually has low self-esteem and a hidden motive to attack others. Behind their mask of power and anger, the bully wants to be accepted by people they consider to be superior to them. They also want to be in control of a situation to feel better. This is due to something lacking in their lives that hasn't been addressed or perhaps even discovered yet.
It's well known, on the other hand, that the victim of a bully lives in a state of fear and helplessness due to this situation. They tend to withdraw and develop anxiety because they can't find another way to solve the problem. They may try to stop it without success and that leads them to feel worse about themselves.

Any child can be bullied at school, for various reasons. One surprising fact, however, is that many keep the harassment a secret. They do this out of shame or the fear that they won't be listened to or believed. They may have tried to solve the problem previously but their efforts were in vain.
You might be interested in:
Types of bullying in children
Physical: The bully uses force to cause harm to their victim. This can range from a simple push to severe beatings.
Verbal: The victim is subject to ridicule, name calling, and similar offenses. Blackmail and manipulation are also forms of verbal abuse.
Social: This may be social exclusion or intimidation. In both cases, the victim is usually cornered by the bully.
Cyber: The victim is abused or threatened through social networks. A bully will usually use intimidation, blackmail, or embarrassing photos and videos to intimidate another child.
Sexual: Although this is not as common as the other types of bullying, this does exist. As the name implies, it involves the invasion of personal space in a sexual manner.
Red flags
Changes in school performance
Physical indications of violence or aggression
Development of psychological disorders
Emotional changes
Isolation
The importance of not ignoring bullying in children
A problem occurs when a child has been bullied more than once and it's an ongoing problem.
Some parents tend to trivialize this fact or not pay attention to the problem after the first time. Instead, however, the first thing you should do is give this situation the importance it deserves without blaming the victim. Your child needs to feel your support.
You need to talk to your child and create an atmosphere of trust and friendship. You should also go to the school and discuss this issue with the teacher or principal to create a strategy to deal with the situation. Teachers can also monitor the situation from their perspective and help solve the problem in a healthy way.

Read also:
Taking the attitude that your child should hit back or that they don't deserve your support can be devastating for them. You have to believe in your child and help them develop the healthy tools they need handle the situation, preparing to intervene if it's necessary.
If you're the parents of the bully, on the other hand, you need to determine what's missing at home and even visit a psychologist to help resolve this problem. It's important to teach your child that this behavior is unacceptable and won't make them feel better in their lives.
It might interest you...