The Best Teas for 13 Everyday Ailments
Mint is one of the best teas to treat multiple problems.  Did you know it can help to alleviate congestion, high fevers and even gas? Learn more in this article!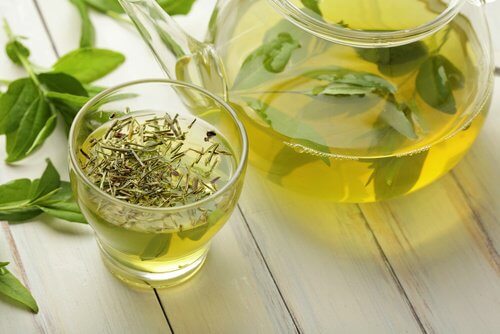 In this article, discover the best medicinal teas to treat mild daily issues. These include headaches, digestive problems, flu symptoms, menstrual pain, insomnia, lack of energy and anxiety.
These are simple natural remedies that help cure our body without the need to take medication.
Let's take a look!
The best infusions for each condition
1. Headaches
Headaches are very uncomfortable, and they can even be an indicator of another health problem.
If your want to get by without a painkiller, you can first try a medicinal tea of one or several plants:
Turmeric has very potent anti-inflammatory analgesics.
Violet is a plant the contains acidosalicilic acid, the analgesic component in aspirin.
Dandelion purifies the blood of toxins that cause headaches.
 Mint alleviates congestion and pain.
2. Poor digestion
The best digestive infusions are made from the following medicinal plants:
Mint is  one of the best plants for digestion and for combating gas.
Ginger strengthens the gastric juices and prevents heartburn.
Lemon Balm  calms the nerves that affect the stomach.
Cumin:  in seed or powder form, it is ideal to eliminate gas.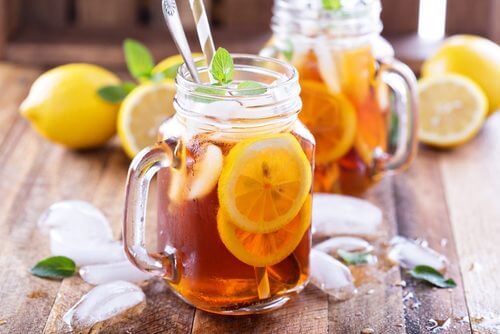 3. Nausea
To avoid nausea from traveling, tension problems, or during pregnancy, you can take ginger.
This is one of the best teas to alleviate this problem. In addition, it also has digestive and stimulant properties.
4. Cold and flu symptoms
At the first symptoms of cold and flu (such as fever, coughs and mucous), we can prepare teas with the following medicinal plants:
Thyme and eucalyptus are antiseptics.
Mint lowers fevers.
Ginger helps perspiration and lowers fevers.
Plantain softens the sinus pathways.
Cayenne: a pinch of this pepper helps to open the bronchial tubes.  Sweetened with honey, it is a natural antibiotic.
5. Constipation
If you suffer from continual constipation, you may be able to drink senna tea, which is a powerful laxative.
However, if it is chronic, you should avoid these laxatives because even though they are natural, they are irritants.
In order to solve the problem of constipation, you must first figure out the actual cause. To improve digestive function, you can take an infusion based on dandelion and flax seeds sweetened with honey.
6. Diarrhea
To stop diarrhea quickly, you should resort to plants with astringent properties, like green tea sweetened with honey. 
It's essential to drink a lot of liquids in this case in order to avoid dehydration.
7. Sore throat
For a sore throat, you need an infusion that combines the curative effects of various ingredients:
Ginger warms the throat.
Plantain softens the sinus pathways.
Cumin is an anti inflammatory.
Lemon is antiseptic.
Honey is antibiotic.
8. Lack of energy
Hypericum and mint sweetened with honey are an excellent  combination to combat lack of energy.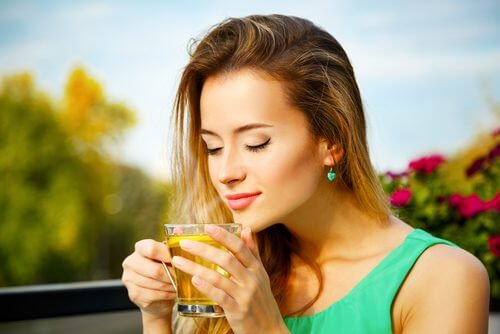 9. Anxiety, nervousness, and stress
In order to calm the nerves, you can make yourself an infusion based on lavender, lemon balm, orange peel, and basil. 
In addition, you can then sweeten it with honey.
10. Insomnia
For better sleep, you can try passion flower, Valeria, or Linden tree teas.
11. Menstrual pain
Instead of turning to medication for recurring pain, you can take a camomile, sage, fennel and mugwort tea.
12. Lowered libido
To increase libido naturally, you can take a stimulate and aphrodisiac infusion with ginger, pepper, cinnamon, anise, and cardamon sweetened with honey.
It's delicious!
13. Heavy feeling in the legs
To alleviate a heavy feelings in your legs, you can prepare a circulatory infusion with rosemary and dandelion. 
In the case of swelling, you can also add horsetail.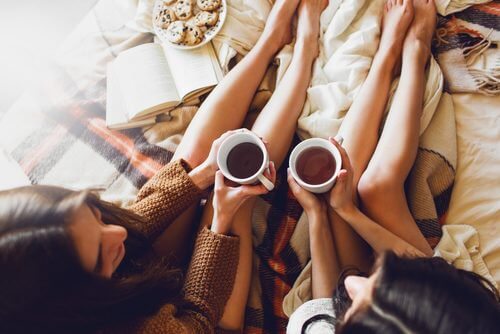 How do we drink these infusions?
To treat an illness, you should take 2 or 3 cups a day so that the treatment is fast and effective. Generally, you can have one at breakfast, one cup in the middle of the day and the last one in the late afternoon.
The exception would be in cases in which we take an infusion for something specific, for example:
Remember: these infusions are thought to treat mild conditions. For chronic cases or things that last more than a week, you should consult a physician.