The Best Shakes to Help You Lose Weight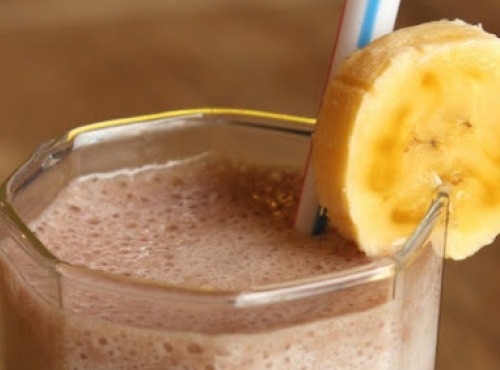 When you hear the word "shake", you immediately think of something that makes you gain weight because they tend to have milk, ice cream, and other high calorie ingredients. However, it is possible to make shakes at home with natural ingredients that will help you lose weight.
Here are some delicious recipes for shakes that you can consume year round to help you lose weight.
Advantages of Healthy Shakes
They are satisfying because they contain fiber and water
They are easy to digest because all of their ingredients are crushed up
You can add fruit and other ingredients that most people don't tend to consume everyday
They are full of energy but don't promote the accumulation of fat
You can consume them quickly and anywhere
They are easy to make
Although they are very nutritious, their fiber and healthy fat content help you lose weight healthily
You will quickly notice their beneficial effects if you consume them for breakfast or lunch instead of the usual sandwich, or worse, pastries or sweets
The Classic Banana and Chocolate Shake
Banana gives a sweet taste and a creamy texture to shakes which is why it is the main ingredient in this shake. It should be a very ripe banana.
You can buy the almond milk in liquid or cream form and mix it with water to taste. Since this drink and bananas are already sweet, you may not need to sweeten it any more. This shake is very nutritious, rich in fiber, which is why we recommend substituting it for breakfast. As a result, it will give you a little energy and will prevent you from getting hungry until midday.
The best part about this shake is its banana and cocoa flavor that does not have even a drop of chocolate or cream.
"Strawberries and Cream" Shake
This shake will surprise you with its delicious flavor. However, you should know that it doesn't have any cream, milk, or sugar.
Fresh strawberries
Almond or rice cream
Agave syrup
Walnuts
Almond or rice cream is a thick drink that can perfectly substitute cream. You can find it in dietary stores and some supermarkets. Blend the strawberries and cream well and serve it in a glass or cup. Add agave syrup on top and pieces of walnuts. This shake is delicious for breakfast or a snack but it could also be a healthy and sophisticated dessert. In that case, you can also decorate it with pieces of strawberries on top.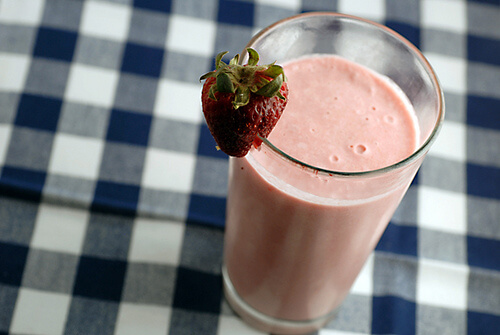 Tropical Pineapple and Coconut Shake
This interesting shake, which allows for variations in the type of fruit, is refreshing, diuretic, and helps you burn fat thanks to its two main ingredients.
Natural pineapple
Cream, milk, or coconut water
Powdered turmeric
Purified stevia liquid
Turmeric will give a strong yellow color to the shake and add to its anti-inflammatory, anti-carcinogenic, and antioxidant properties. This makes it ideal for people who are frequently in pain as well.
Stevia, a natural calorie free sweetener, should be purified and have a transparent color so that it does not change the shake's flavor too much. A small dash of it will be enough because it has a strong sweetening power.
Decorate it with grated coconut.
Roasted Apple Shake
You can also eat this shake as a hot cream for dessert because it is very digestive and satisfying. We recommend it during cold seasons because it will help warm you up without having to consume a lot of calories.
Oven-roasted apples
Light yogurt
Cinnamon
Lemon zest
Blend the apples (with their skin if you want to increase the amount of fiber and the laxative effect) and the yogurt. Then, add a little bit of cinnamon to taste and add in the lemon zest. If you want it to be sweeter or if you are going to give it to children, add a little bit of honey.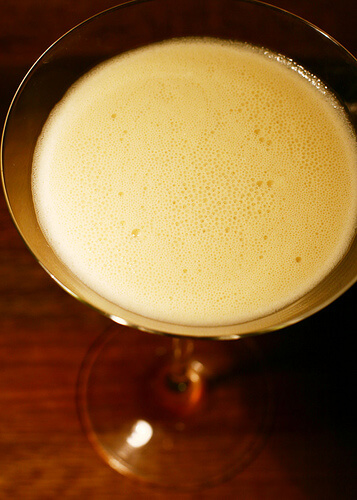 Other Healthy Ingredients
You can add some other ingredients that are very beneficial for your health to your shakes:
Brewer's yeast: to improve your hair, skin, and nails
Powdered spirulina: it will give a green color to your shake but also increase its slimming properties
Powdered maca: It is full of energy, a hormone regulator, and also improves the state of your skin, hair, and nails
Ginger: A spice that helps you lose weight and helps you keep warm in the winter
Images courtesy of eleana's pantry and NathanaelB