The Best Foods For Satisfying Hunger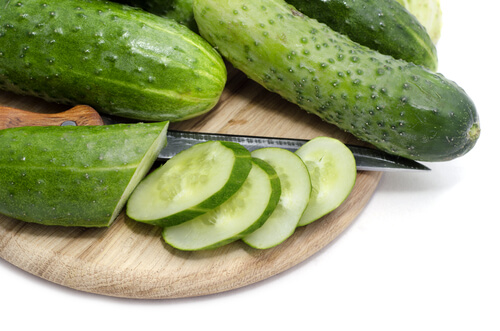 There is a large quantity of foods that can help us eat less, since they allow us to feel satisfied with a small amount, and in this way, we consume fewer calories and lose weight naturally without having to follow a strict diet that can provoke certain health complications.
A study followed a group of people who had been supplied with abundant food (low in calories). These people were fully satisfied for longer, in comparison to another group who ate a smaller portion of food (high in calories), but had to eat again sooner.  This study led to form a dietary plan of abundant, but satisfying, low-calorie food, which helps to lose weight.
Foods That Can Fill You More and For Longer
The Satisfying Power of Fruits and Vegetables
The adequate combination of fruits and vegetables  in salads can be a very effective way to calm hunger for longer.  If we eat salads before main dishes, as much at lunch as at dinner, it will certainly help us to eat a lot fewer calories.
As we all know, fruits and vegetables contain large amounts of fiber and water, which is a great help for feeling fuller without having to add a lot of calories.  In general, all nutritionalists recommend the consumption of whole fruits, which is to say, with its peel, as most can be eaten this way; those than cannot be, as with citrus fruits, can be eaten with all the pulp, as it is much healthier than just drinking the juice.
Whole Grain Cereal Help Us Eat Less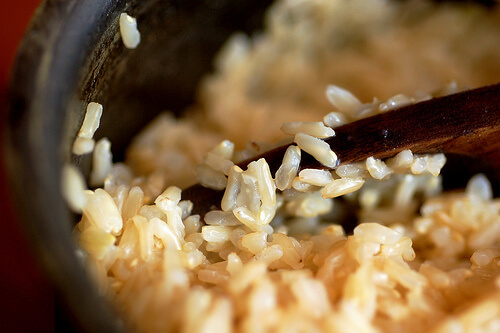 Whole grain cereals are rich in dietary fiber, a great nutritional complement that can help to feel more satiated, and for this reason, it is recommonded that we eat at least two grams of fiber during each meal.  For example, rice is most commonly eaten during the main meals, and so it is important to eat brown rice to feel full longer, and it is much healthier and contains fewer calories.
Legumes
All legumes contain a lot of fiber and very little fat, so they may be eaten daily, whether it be in soups or as a tasty main dish to feel sufficiently satiated, and they also provide a high nutritional value as they have a high protein content, which also helps in satisfying hunger over a longer period of time, as they break down slowly in the digestive tract.