Bad Luck? Turn Your Negative Thoughts into Positive Ones
When your mind is flooded by defeatist thoughts, you have to change your attitude and learn to see things in a more positive light. After all, there's a silver lining to every situation!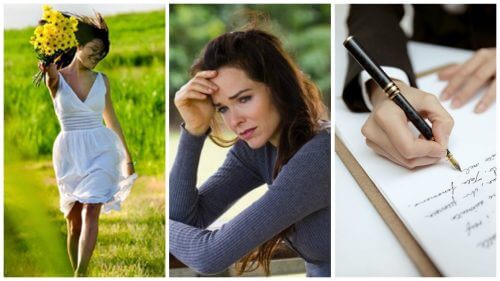 At some point in your life, you'll go through a spell of bad luck where it's nearly impossible to maintain positive thoughts.
While you might have a positive outlook on life, sometimes you can still lose that mental strength and feel frustrated or incapable.
It's essential to maintain a good attitude in every situation, because as hard as it might seem you have to move forward.
Because of this, today we want to spend some time sharing a series of tips with you that will help you improve your mindset, especially when things aren't going well.
Find out what they are!
Listening to your mind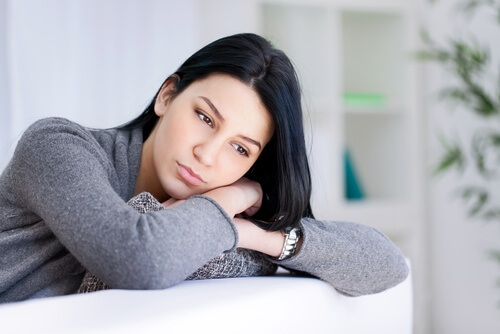 Listening to your mind is one of the first steps to eliminating the
negative thoughts
that hinder your life.
This internal dialogue will allow you to know if you're being too hard on yourself or putting up mental barriers like "you're not able to do that," or "everything you do is wrong."
It's important to take control of what you think. That's why you need to recognize what's negative and seek a solution for it.
Evaluate yourself without attacking yourself, set new goals, and become more mentally open. These are all big steps toward overcoming any obstacles.
Do you want to know more? See: Ruminating thoughts generate anxiety
Write down your thoughts
Many people find it hard to think clearly when negative thoughts start invading the mind and keep them from connecting them together.
In these cases, it's really helpful to keep a notebook or a sheet of paper to write down what's happening and identify where things are going wrong.
This simple step can be a tremendous help for releasing negative energy, especially when you don't want to confide in someone around you.
Try to think about things more relatively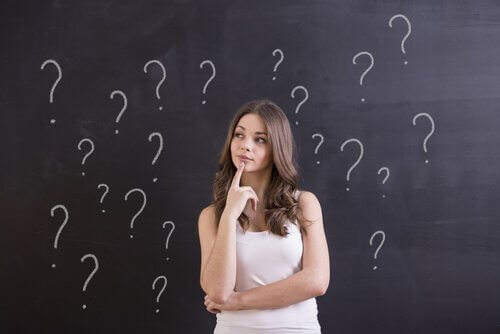 Closing your mind to all possibilities or taking each situation to the extreme is a serious mistake when things are going wrong.
If you are rigid and absolute in your thinking it can keep you from thinking outside the box, especially when the solution might be nearer than you suspect.
Try to actively question yourself with an open mind – why have these things happened, and how can you overcome them?
Release your fears and make decisions
Modifying negative thoughts when you're going through a hard time requires you to let go of your fears and make new decisions.
Although there is always the possibility of a new failure, you have to keep in mind that in order to achieve success, it is necessary to fail.
Instead of thinking about the worst that could happen, therefore, it's better to consider all the good things you can achieve by taking some new steps.
Change your attitude
Your mood can plummet when things don't go the way you want them to, or you have some bad luck.
This can lead to completely negative attitudes that influence the way you think, live, and relate to others.
Thoughts like "I feel so bad," or "today I can't leave the house," or "everything's going wrong" can cause you to lose strength, mentally, and lead to stress, anxiety, and depression.
What few people can imagine is that something as simple as changing your attitude can help you take steps toward a better direction.
Every day, repeat to yourself that "today I feel good," and "I can do it" to promote self-confidence and give way to new possibilities.
See also: 7 signs you're a free spirit
Start positive affirmations
Positive affirmations are the phrases you can repeat aloud to fight the thoughts that keep you from moving forward.
They are filled with feeling and emotion that will provide you with feelings of conviction and truth when you say them.
You can invent some phrases yourself while thinking about the goals you want to achieve, or you can listen to the words of others.
Affirmations can be repeated at the start of every day after you get up, or even at night while relaxing and practicing some deep breathing therapy.
Are you ready to transform the way you think? Even if you haven't practiced them lately and negative thoughts are taking over your life, try some of these tips to keep them at bay and continue moving forward.