Avoiding and Treating Cracked Heels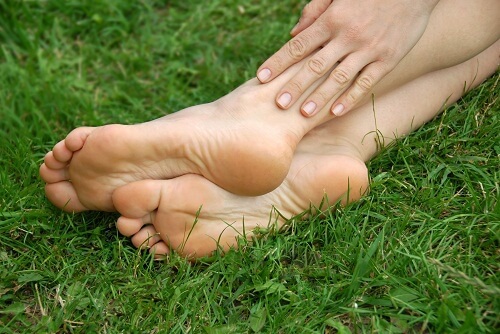 To get rid of dry skin on your heels, you can apply either cocoa butter or coconut oil, which hydrate and exfoliate the skin.
Many factors can cause cracked heels.  In addition to not looking good, they can be uncomfortable and even painful for you feet.  Yet one of the most common reasons for cracked heels is the constant use of open-toe shoes, such as sandals…
Women tend to suffer from this issue more than men, since they tend to use open shoes more so than men do.  This is not to say that men do not suffer from this issue, of course they do!  The constant use of open shoes is not the only culprit of cracked heels, however.
As you may already know, dry and cracked heels can acquire an unappealing appearance that can damage your well-being.  It is important to know that being overweight, or even the hot climate, can lead to cracked heels.  If you happen to be a serious athlete, we advise that you constantly hydrate your feet with moisturising lotion to prevent this from happening.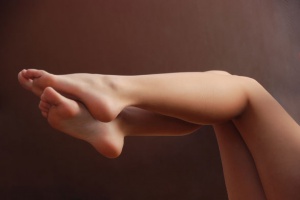 That being said, we are about to share some guidelines for treating cracked heels and getting rid of this problem.  It is best to prevent them, but if you already have cracked heels, then start these home remedies as quickly as possible.
So, keep reading to find out about these natural remedies for treating cracked heels and start using them today!
Cocoa butter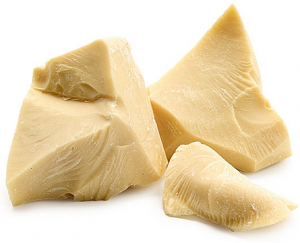 Cocoa butter is an excellent thing to start with since it is one of the best
exfoliants
. You can use it to soften skin and rehydrate your heels.  This will help, without a doubt.
Bee honey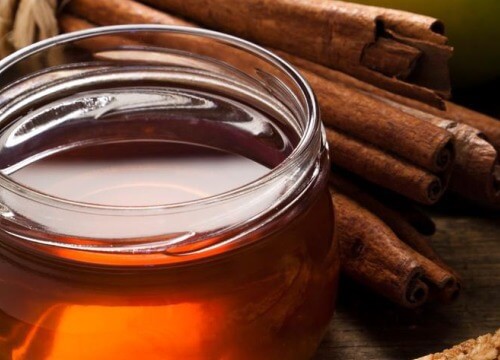 You can also try a warm bath with bee honey.  You need to add a cup of honey to a washbowl filled with warm water, mix it well, submerge your feet for 20 minutes, take them out, dry them with a towel, and scrub the rough part with a pumice stone.  You can do this 3 times a week to help maintain soft skin on your feet.
Castor oil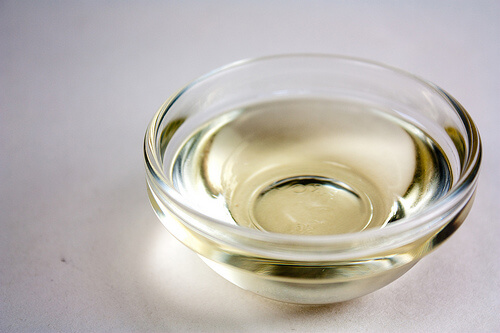 Another one of the best ways to soften hard skin is with castor oil.  It is one of the best exfoliants and softeners.  Dampen a dry cloth with a little bit of this oil, lightly massaging for 10 minutes and rinse with warm water.  This can be done daily before bed to see results as soon as possible.
Coconut oil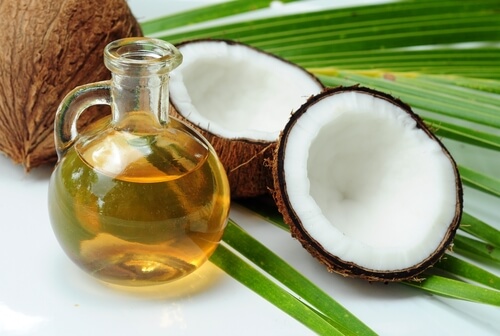 Coconut oil is another one of the best home remedies for treating cracked heels.  It is very good for removing dead cells, and also retaining water in the skin which makes it more difficult for the heels to dry out.  Massage your heels every night with a little oil and then rinse them with warm water, put on a pair of socks, and you're finished.
Pumice stone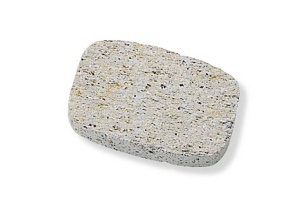 Last but not least, we recommend that you use a pumice stone with warm water.  This is the perfect pair to alleviate your cracked heels.  The process is easy and relaxing – the perfect combination to completely eliminate hard, dry skin on your feet.  Put some warm water in a footbath and let it settle for a while, then submerge your feet for 15 minutes. Take your feet out, dry a little with a towel, scrub your feet well with the stone, and rinse your feet once more.  This will help remove the uncomfortably rough skin on your heels.