How to Avoid and Prevent Hair Loss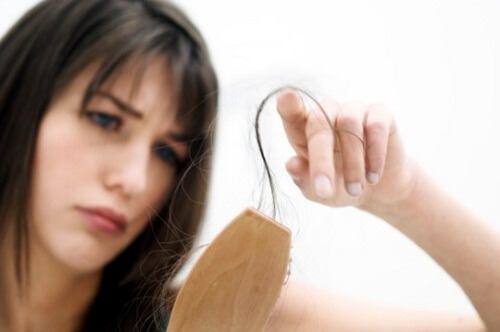 Hair loss is one of the most frequent problems today, common in both many men and women. Multiple causes can influence this problem, such as sun exposure, hereditary factors, medication, diet, mineral deficiency, stress, using straighteners and dryers, etc. According to various studies, 70% of men suffer from hair loss, while this number for women is only about 25%. Nonetheless, the most important thing is to know that the majority of cases can be prevented. With some recommendations, you can avoid suffering from this problem.
If you have begun to notice that your hair is falling out or you simply want to avoid this problem, we encourage you to keep the following recommendations in mind that will help you prevent it. First and foremost, remember that if it is hereditary, it is probably more difficult to control. However, these recommendations can be very useful for reducing the problem. In any case, the best idea is to consult a doctor to determine the specific cause.
Have a Healthy Diet
When you suffer from hair loss, having a healthy diet is essential for fighting this problem and showing off a healthy, beautiful, and shiny head of hair. Having a diet rich in fruit and vegetables is recommended, avoiding eating fat and junk food. For treating and preventing hair loss specifically, they recommend increasing your consumption of vitamin A, which is responsible for stimulating hair growth, vitamin B5, which regenerates skin and hair, preventing it from becoming weak, vitamin B3, which stimulates blood circulation in the scalp, vitamin C, which acts as a hair strengthener, and lastly, vitamin E, which repairs hair damage, nourishes it, and prevents it from falling out.
Avoid Sun Exposure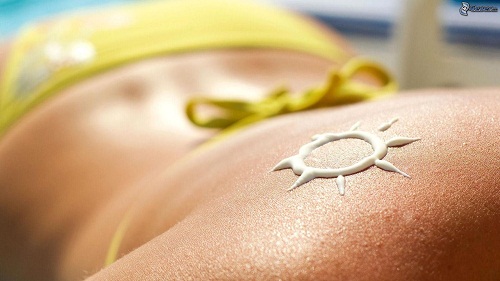 UV rays don't only affect your skin's health but your hair as well. Exposing your hair to the sun can weaken it, dry it out, make it lose its shine and influence hair loss. But there are also other factors like salt water, the beach, rivers, and pools that can also influence your hair's weakness and block its growth.
Avoid Using Chemical Products
There is a large variety of chemical products in today's market to use on your hair. Despite the fact that some of them work as a treatment, others only weaken it and influence hair loss. Using gel, dyes, and even some shampoos can cause hair loss. Hairsprays, glosses, gels, etc. are very harmful.
Try to use natural products that will give you many of the aforementioned vitamins and won't have toxic effects unlike chemical products.
Use a Proper Comb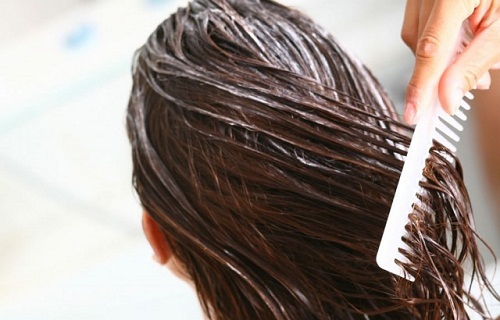 When brushing your hair everyday, you should also try to be very cautious because more hair can fall out than normal at this time if you don't do it correctly. It is important to use a comb with wide teeth and avoid using a brush. You should also try to keep your scalp clean in order to prevent your follicles from getting clogged, which stimulates hair loss.
Reduce Your Use of Hats
Frequent use of hats, headscarves, or any other types of these accessories can cause hair loss because they prevent the oxygenation of your hair. They also recommend avoiding the use of pins, hair ties, and hair accessories because these strain your hair and make it weaker.
Avoid Using Straighteners, Dryers, and Curling Irons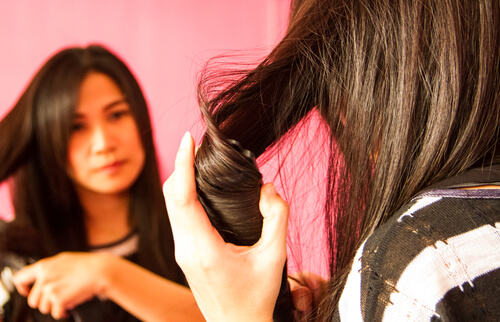 It's true that straighteners, dryers, and curling irons help make your hair look better. However, using these tools continuously can cause a lot of damage to your hair, because it not only dries it out and takes away its shine, but it can also stimulate hair loss. The high temperatures that your hair is exposed to with these type of tools makes it weaker and fall off easier.
Try to Avoid Stress
Stress is another one of the causes for hair loss because it produces a contraction in the blood vessels that supply blood to your hair. As a consequence, your scalp becomes malnourished and your hair gets weaker.