The Amazing Role of Mothers
Whether or not it's Mother's Day, never pass up a chance to remind your mother how much you love her and how important she is in your life.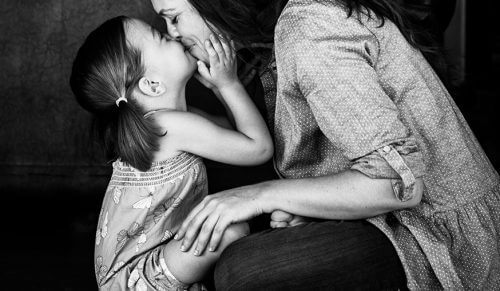 Mother's Day is celebrated on different dates all over the world, but it's mostly celebrated in the month of May.
Its story begins in 1865, when Ann Maria Reeves Jarvis decided to organize a specific day to bring together a big group of mothers. They gathered to exchange experiences and to debate the situation of women in a society where motherhood and its responsibilities were not yet very visible or recognized.
Ann Maria Reeves was well-known in the United States. Like her own mother, she was another activist who fought for the rights of working mothers and to improve social conditions like healthcare, salary, and children's education.
It's been a long time since the years when women started being heard. We've made changes, and there are many victories for us to celebrate.
However, there's still a long way to go and rough patches to pass through in a society that's as complex as ever, and even more demanding.
Today, we'd like to invite you to think about the role of mothers in our day and age.
Motherhood in today's world: a true adventure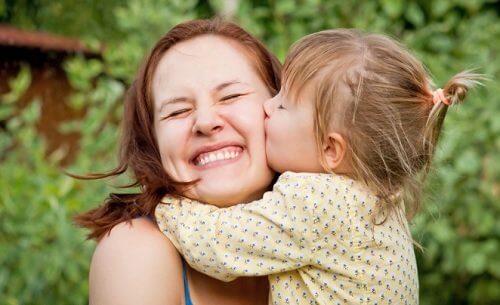 Being a mom is more than just a label to define a woman when the wonderful and complicated reality of raising a child comes to her.
Motherhood isn't easy for many reasons.
First of all, today's society still isn't a perfect fit for everything that raising a child requires. In addition, maternity leave is too short and working hours are not flexible enough in many countries. On top of that, government assistance policies have a long way to go to be family-friendly.
However, Northern European countries are the current role models for the rest of the world. They offer maternity and paternity leave for couples to spend time with their babies. This encourages a healthy bond with their children from an early age.
In addition, they offer good working hours, access to childcare, and economic assistance to encourage an increase in the birth rate.
Setting aside these ideal scenarios for a moment, most mothers have to embark on quite a journey to arrange schedules and set up agreements with family members to take care of their children.
Sometimes, it even gets to the point of having to work less hours in order to care for their little ones.
"Read this too: Why a Mother's Voice Awakens Her Child's Brain"
Every day is an opportunity to tell her how much you love her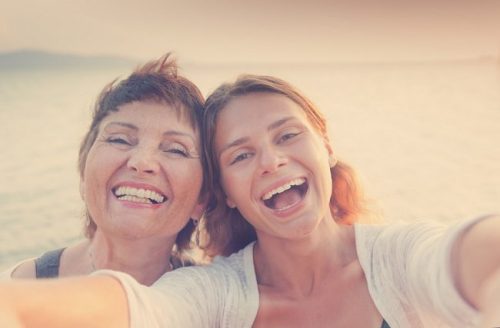 Beyond the difficulties that society and the current political situation entail for mothers, there are many reasons to acknowledge mothers and mother figures in your life.
It may or may not include a genetic bond, but does include an emotional link that shapes you even more than a romantic relationship.
We're talking about a love that clothes you, inspires you, and becomes a part of you – early and permanently.
A mother who gives you sincere affection, unbreakable love, and respect is a powerful person in your life.
Mother's Day is just an excuse to share a nice meal with her and give her a little present or some pretty flowers.
But always remember that you don't need a special day to remind her how much you love and admire her.
Any time is a good time. Any day of the year is a perfect day to spend time with her, take care of her, pay attention to her, and talk with her.
My mother, my inspiration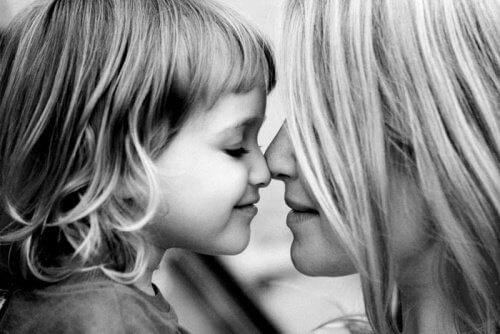 Mom. She was, is, and always will be a strong, brave woman. At first sight, you may not see her crown, but all mothers wear them because each of these women has fought a thousand hidden battles.
Think about all the other mothers out there. Think about the whole matriarchal line that has faced hundreds of adversities, hard times, famine, conflict, and loneliness.
They all managed to raise a family with their own hands, their own effort.
All of us have a story featuring more than one woman who is and continues being your inspiration.
Today is a good day to remember the mothers in your past and the mothers in your present.
Today is the perfect day to reflect on everything we have yet to achieve. It's time to think about which social rights we are still lacking in our jobs as working mothers to build a better future for ourselves and our children.
All mothers will certainly appreciate a bouquet of flowers and big hug from her loved ones.
However, let's not neglect this worthy fight for the recognition we deserve in our society.