Advice for Treating Dry Hair
Is your hair dry, broken or brittle? Then this article is for you! Learn how to treat dry hair naturally in this article.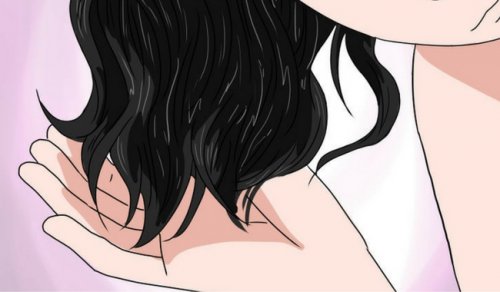 Dry hair is a nightmare for many around the world. We aren't only talking about women. Men also have this problem.
After all, who doesn't want to have beautiful, shiny, full and well-nourished hair?
Many people don't know what actually causes dry hair. This is because each situation is very unique.
It could be due to very damaging or radical beauty treatments, gels, dehydration, or chlorine in pools. These include coloring, straightening or blow drying.
The good news is that regardless of the cause of the problem, there are always solutions. Check out the ones in this article and choose your favorite option. They will let you have full and shiny looking hair that's full of life.
Apply an avocado treatment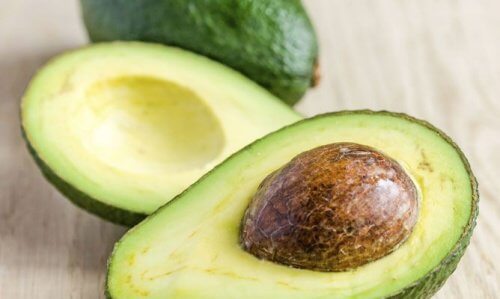 Avocados are one of the first ingredients that you can use to nourish dry hair.
This fruit gives an explosion of vitamins, minerals, and omega 3 fatty acids. These help your hair to look shinier and be both hydrated and healthy.
Ingredients
1/2 ripe avocado
1 tablespoon of olive oil
Instructions
Mash the avocado with a pestle and mortar or in a bowl with a spoon. To make the process easier, we recommend using a very ripe avocado.
Add the olive oil and mix it well.
When you get a smooth cream, apply it to your hair with a gentle massage. If you have very long hair, you can use a comb to help you.
Let it sit for 15 to 20 minutes. Then, wash it out like you usually do.
Replace your conditioner with coconut oil
Coconut oil is one of the best remedies for treating weak, dry hair. This oil gives your hair  manyvitamins and minerals.
If your hair is starting to look dry, you can apply a coconut oil treatment once per week.
If your hair is very dry or mistreated, stop using your commercial conditioner for a few days. Instead, use coconut oil.
Another option is to put some in your hair before going to sleep. Then, cover your hair with a shower cap or towel to avoid marking your pillow. Let it work all night long.
The next day, wash your hair like you always do.
Use natural shampoos or ones with the smallest number of chemicals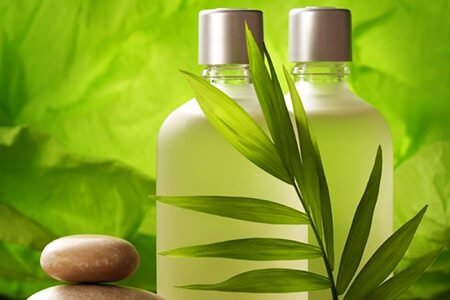 Have you read the list of ingredients in your shampoo? Even though you may not believe it, commercial shampoos are usually full of chemicals. These can cause dry hair.
It doesn't matter if you're a boy or girl or what kind of hair you have. It's always a good idea to choose natural shampoos made from a smooth herb base.
Some people don't usually like them because they don't lather enough. However, this is normal. In fact, the lather isn't natural unless you add certain chemicals.
The result you should look for is a clean feeling.
Natural shampoos may cost a little bit more, but it's worth it. However, if you look for them at natural product stores, you'll find the best prices.
Use an argan oil, olive oil, and vitamin E treatment
Argan oil is known for its hydrating properties. It also strengthens, repairs, and brings your hair back to life thanks to its omega 3, 6, and 9 fatty acids.
On a similar note, olive oil has a high amount of vitamin C and E. These feed and heal your hair naturally thanks to their natural antioxidants.
The other ingredients in this treatment reduce the effects of dry hair and protects it from future mistreatment.
Ingredients
5 capsules of vitamin E
2 tablespoons of argan oil
2 tablespoons of olive oil
Instructions
Empty out the vitamin E capsules in a good container.
Add the two oils, mix them well. Then, moisten your hair and apply the treatment.
Let it work for 30 minutes. Then, wash your hair like normal.
Apply this treatment two times per week while your hair is very damaged. When it starts looking better, you can apply it once per week.
Get the benefits of honey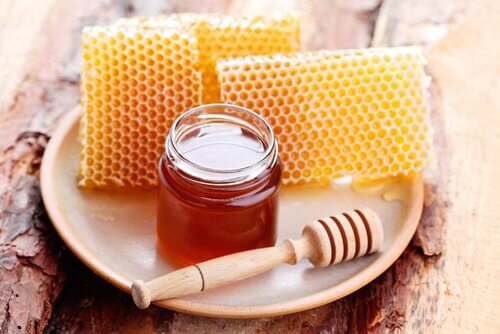 When you have dry, mistreated, and dull hair there's no better way to repair it than by using honey.
Damaged hair needs to be filled with important nutrients. This way, it can maintain its shine and silky texture. This is something that honey does perfectly.
If you don't remember anything else or you want more power from your natural shampoo, you can use this natural treatment.
Ingredients
Natural honey (the amount will depend on how much hair you have)
Instructions
Get your hair wet and dry it with a towel.
Comb your hair.
Apply the honey from the roots to the tips of your hair. Massage it in.
let it rest for 20 to 25 minutes.
Rinse out with warm water.
Apply this treatment once per week.
Fight dry hair
When your hair has regained its health, don't forget these remedies.
All of the ingredients are easy to find, they're very cheap and completely natural. As a result, you can use them once per week.
Main image courtesy of © wikiHow.com