How to Achieve a Radiant Face Instantly
Caring for your face daily will help to keep it firm and hydrated, given that we all tend to neglect it and it can deteriorate irreversibly. In this article, we share some good habits to give you a radiant face.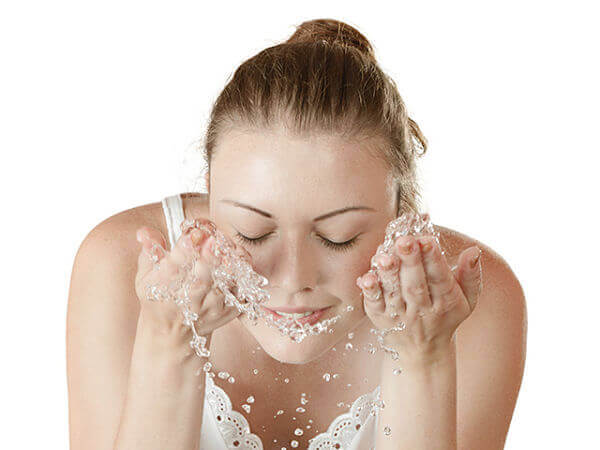 Whether it's for a special event or for day-to-day life, everyone likes to look elegant, young and fresh. Having a radiant face is something that everyone longs for and many think is difficult and unattainable, but this is not the case.
The key to healthy, fresh skin is to care for it daily, whether with face masks or tricks as simple as washing your face daily.
Remember that taking a few minutes each day to care for your skin's health is what will determine how firm and hydrated it is.
If you're one of those people who's in a critical situation with acne or blackheads or if your face simply looks dull, we'll tell you what to do to have a radiant face every day.
Have a radiant face every day
Having healthy and radiant skin requires daily care that will help to keep it well moisturized, shiny and fresh.
Face masks and exfoliants are of great help. However, they're not the only thing, and doing certain routines will guarantee a healthy, smooth face.
Follow these steps and have a perfect face…
Protect your skin
Normally, this is something we give little importance to. However, it's a fundamental aspect of having firm skin.
It's very important to use sunblock daily. However, another options is to to use foundation or creams that have a sun protection factor (SPF) of more than 50 to protect your skin from the sun's UV rays.
Remember that excess sun tends to mark and wrinkle the skin. This, it's very important to protect yourself from it.
Exfoliation
Beyond just doing it before a special event, exfoliation is really necessary to eliminate dead cells and all the impurities that we receive from being out in the street day to day.
The most advisable option is to exfoliate once or twice a week. This keeps skin clean and moisturized at the same time.
Cleansing
Whether you use makeup or not, it's essential to use a gel, cream or micellar water to cleanse your face each night before going to bed.
Going to bed with your face full of impurities or makeup will mean that they penetrate the pores of your skin, obstructing them, and so early wrinkles and expression lines begin to appear.
Nourish
The most highly recommended option is to do this every night after cleansing. Apply creams that contain vitamin C, because it is ideal for giving your face extra shine.
For people whose face is losing firmness, it's important to opt for creams or serums that contain retinol, an ideal component for repairing the loss of collagen due to sun damage.
Adequate diet
Our diet is a fundamental part of the health of our skin in general. In relation to the face, it is important to eat foods rich in collagen or which help regenerate it:
Red fruits
Lean meats
Fish
Oranges, lemons or other citrus fruits rich in vitamin C
Egg whites
Supplements
As you'll have noticed, collagen is responsible for a radiant face and for this reason it is so important to include it in our diet or, if not, to use supplements that help us ingest it.
You can find it in pharmacies as tablets, powders and even with vitamin C. Remember that collagen not only helps to have a healthy face but also helps to improve the joints and arthritis.
Apply treatments if you need them
People suffering from loss of collagen can opt for an aesthetic alternative like injections of this compound to fill out certain areas.
Masks to obtain a radiant face instantly
To give an extra little help to your daily routine, you can use these face masks before an event to give your face more luminosity and freshness.
Take note!
Avocado mask
This fruit contains lots of good fats and folic acid, which are indispensable for firm, smooth and hydrated skin.
Ingredients:
1 avocado
The juice of one lemon
Preparation:
Mash the avocado by hand and add the lemon juice until you have a paste.
Apply it to the T zone or to the whole face if you prefer and leave it to act for 20 minutes. Remove with the help of tepid water.
Honey and banana face mask
Ideal for improving the elasticity of the face and moisturizing it thanks to the banana.
Ingredients:
2 tablespoons of honey (25 g)
1 banana
Preparation:
Mash the banana and add the honey until you have a firm mixture.
Apply it to your whole face with circular movements.
Leave it for 25 minutes.
It might interest you...