9 Great Ways to Recycle Old Cotton Shirts
Depending on your skill level when it comes to sewing or the necessities that you have, you can do a lot to recycle old cotton shirts that you don't wear anymore.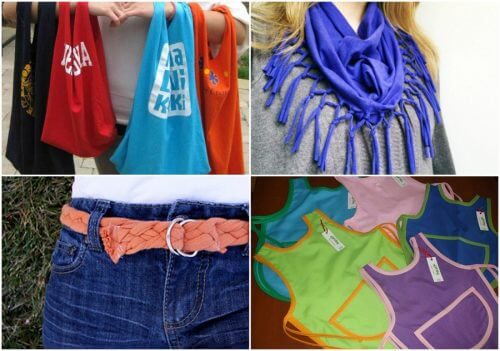 We all have some old cotton t-shirts laying around.
They go great with the majority of jeans and, in fact, can even be worn with skirts if you're going for a more daring look.
However, whether it be because the fabric has become worn or has lost its color, after some time we almost always stop wearing them, and we replace them with new ones.
The good news is that we don't have to leave them unworn– and we definitely don't need to throw them in the garbage- because their material is still useful.
With a little time and creativity, they can be transformed into interesting accessories and crafts that we can reuse anytime.
Are you ready to get started?
1. Grocery bags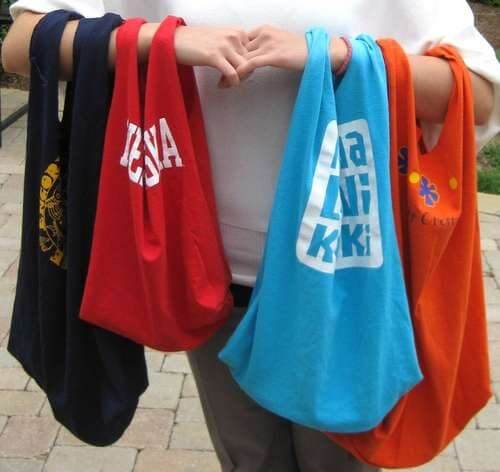 It's time to stop using plastic bags at the supermarket. Cloth bags are the eco-friendly option that will soon replace the pollution-causing material that has already caused a lot of harm to the environment.
However, instead of buying a cloth bag, what do you think about using the fabric from your old shirts to make one?
Cut the sleeves of the shirt, sew the bottom part together with your sewing machine and, if you want, widen the neck for easier storage.
Of course, you have the freedom to cut the fabric however you want. It all depends on your creativity.
2.  Hair band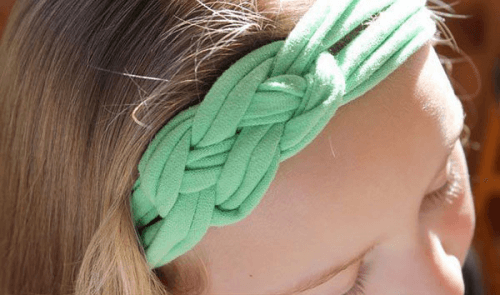 At the store, you can find all different types of hair bands that compliment your hairstyle or change your look.
However, by dedicating a few minutes to a craft, you can make a beautiful hairband by using the cotton fabric from your old shirts.
Cut a part of the shirt, fold it, and make various strips.
Then, combine them in a braid or in knots.
Adjust the size to fit your head.
It's easy!
3. Pillows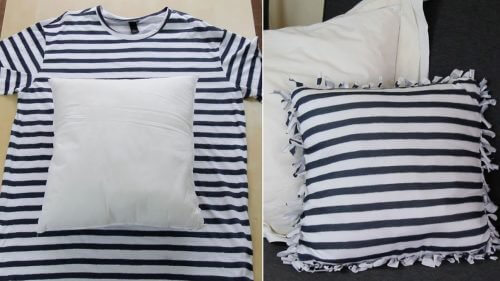 Although it may be a little discolored or worn out, the fabric from our shirts is thin and manageable, which makes it great for making pillows.
You can cut them into the shape that you like the best and you only have to sew the sides together with your sewing machine.
Then, you can put them on your furniture, pet beds, or wherever you want.
Look for different shaped pillows, trace the mold, and cut it out.
You can fill them will cotton, scraps, or any soft material.
4. Scarves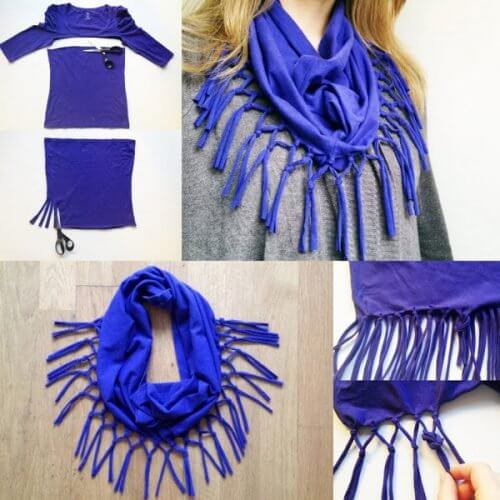 You don't have to spend a lot of money on a nice scarf if you want to change your look. If you dedicate a little time, you can make your old shirt into a fabulous accessory.
Check out some great tutorials here.
5. Rugs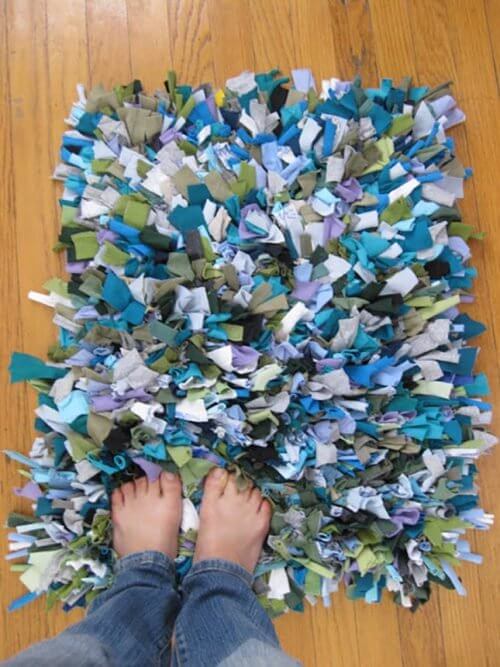 Rugs made with t-shirt scraps are great for the entrance to rooms or for the foot of your bed. 
It's an old craft that you've probably seen done by your grandparents.
Cut the shirt into small pieces and tie them together until you have a large enough rug.
6. Belt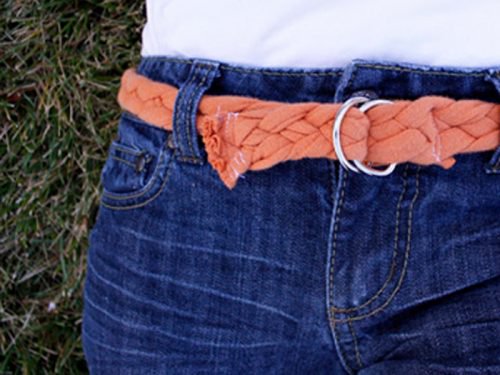 Cutting various strips of the cotton shirt fabric is the first step to making an interesting and beautiful belt. 
You can use it to hold up your pants or as a strap for your wallets and purses.
Make a braid with the shirt strips, and then add a buckle so you can adjust it.
7. Cooking apron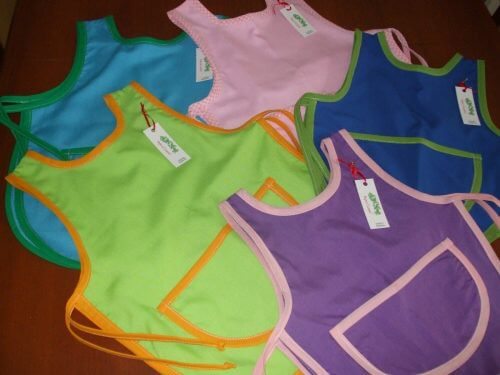 Are you tired of staining your clothes when you cook? Take the old shirts out of your dresser that you don't wear anymore and use them to make some beautiful and useful aprons.
Use the front of the shirt to cut out the shape of the apron and, with the extra fabric, make the ties and pockets.
If you would like, you can add buttons or decorative prints.
8. Sport top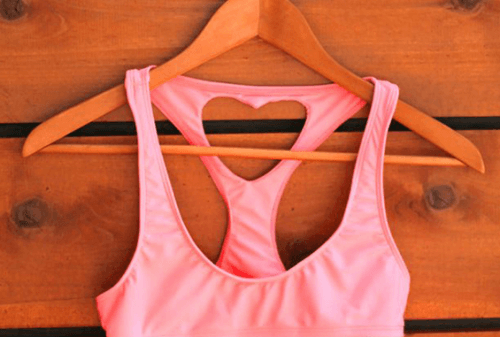 If you're good with a sewing machine, you can probably transform all of your old tops into comfortable sport tops. 
Make a pattern on a piece of paper, trace it on the fabric, and cut it out.
Be sure to leave extra fabric at the seams and sew them.
9. Cleaning rags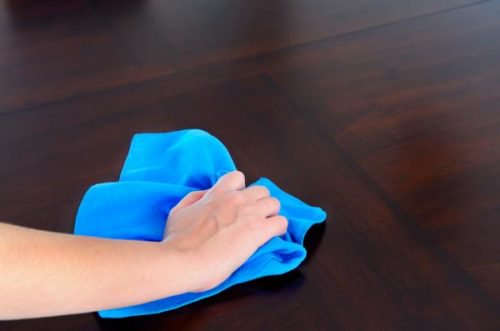 This is definitely the most simple use! If you want to quickly recycle this article of clothing while also saving money, make it into a cleaning rag.
The material is thin, absorbent, and is ideal for removing dust and other substances. 
You can use it in your bedroom, the bathroom, and in the kitchen.
Cut the shirts into squares and rectangles and, if you would like, sew the edges so that they do not wear out easily.
Now that you know how to lengthen the life of those old shirts that you no longer wear, test out your creativity and make these interesting crafts.
You'll love the results!