9 Uses for Olive Oil to Leave You Looking Beautiful
The active compounds in olive oil can help reduce the occurrence of acne. Just mix with a little salt and apply to the affected areas.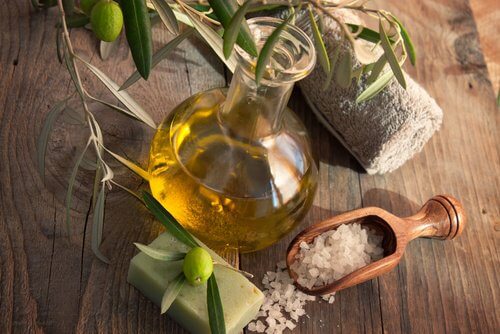 It's no secret that olive oil is one of the healthiest fats for the body. Because of this, cooking and nutrition experts recommend it for preparing all types of dishes.
However, a little-known fact about olive oil is that it is one of the best natural beauty aids. It's ideal for nourishing the hair, skin and nails.
It's high content of vitamin E, essential fatty acids and minerals make it a complete and nourishing treatment.
This time we'd like to share 9 fantastic ways to use olive oil as a natural beauty aid. Don't miss out!
1. Olive oil as a natural conditioner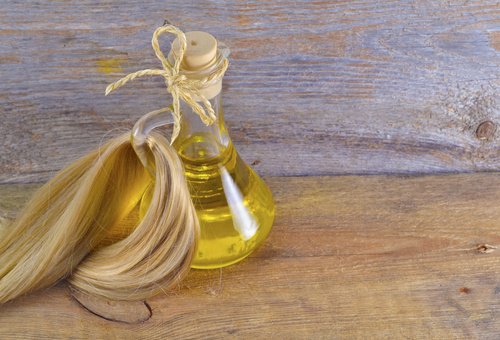 A little olive oil can replace expensive commercial conditioners. Its properties help detangle, hydrate and will leave your hair shining.
What's more is that you'll prevent annoying frizz that can ruin your favorite hairstyles.
Directions
Place a little olive oil in the palms of your hands and apply to the hair from the roots to the tips.
Let work for 10 minutes, then rinse.
Use at least 3 times a week.
2. Moisturizing cream
The essential fats and antioxidants in olive oil make it one of the best natural moisturizers for the skin. Using it fights dryness, reduces the appearance of blemishes and helps the skin maintain its elasticity in the more sensitive areas around the face to prevent wrinkles.
Directions
Take a little olive oil and gently massage it into the skin all over your body.
Use every day.
3. Natural exfoliant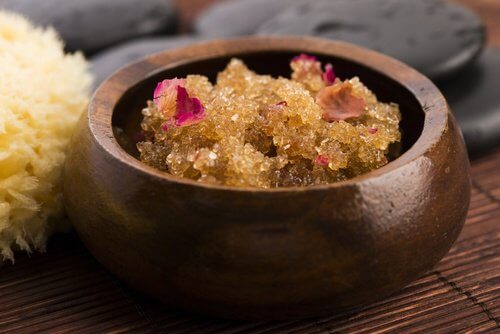 Due to its hydrating and restorative properties, this ingredient is used as a base in recipes for natural exfoliating creams.
Because it's so nourishing, we can use it on the sensitive skin of the face, lips and neck.
Make a thick paste with olive oil and sugar and gently massage it across the areas that you want to exfoliate.
Let work for 5 minutes, then rinse.
Use up to two times a week at most.
4. Soften cuticles
Caring for the cuticles that protect the nails is an important step in any beauty routine.
To soften and keep them moisturized, don't hesitate to take advantage of the wonderful properties of this oil.
Directions
Rub a little olive oil into your cuticles using your finger tips.
Use daily.
5. Clean your ears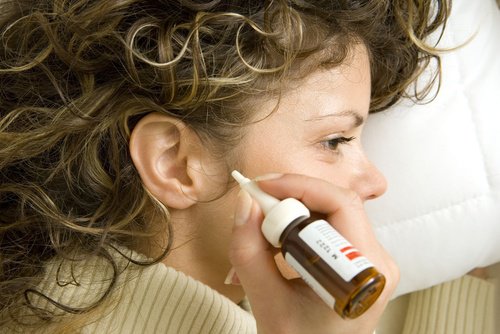 Instead of using cotton swabs to remove excess wax from your ears, try this simple trick that uses olive oil.
Directions
Warm the oil to a comfortable temperature.
Now, place a few drops into the ear and tilt your head to the side to allow it to penetrate better.
Repeat this procedure with the other ear.
Use this trick for 3 consecutive days.
6. Acne treatment
Despite the fact that oily products are not recommended for acne-prone skin, we're going to be combining olive oil with salt to create a natural remedy to treat acne.
Directions
Wet a teaspoon of salt with a little olive oil and apply directly to the pimple.
Let work for 10 minutes, then rinse.
Use 3 times a week.
7. Strengthen eyelashes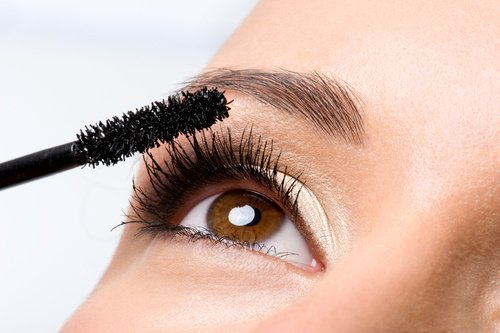 If your lashes are thin and brittle, use a little olive oil each day to strengthen them and stimulate growth.
Directions
Dip a clean mascara brush into some olive oil and apply to eyelashes from the roots to the tips.
Use this treatment every night.
8. Protect brittle nails
Dry, brittle nails find nourishing protection in the nutrients contained in this natural ingredient.
Directions
Pour olive oil into a glass and soak your nails for 10 minutes.
Repeat this treatment every day.
You can also use a clean brush to apply the oil to your nails.
You should read: 8 Tricks to Nourish and Protect Your Nails
9. Makeup remover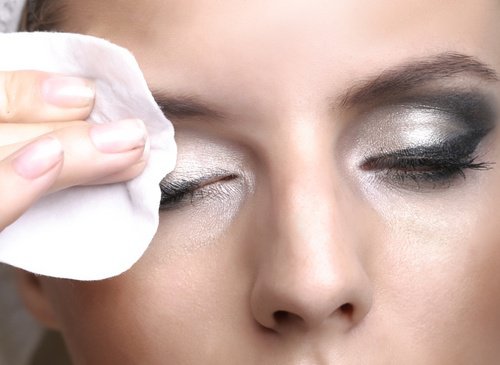 Using olive oil to remove your makeup has the advantage of removing makeup without damaging skin.
In fact, not only will it remove strong eye makeup, but it will also nourish delicate skin and prevent the appearance of crow's feet.
Directions
Rub a little olive oil across your face and remove the excess with a clean cloth.
As you can see, there are many ways to take advantage of this natural ingredient in your beauty routine.
All you have to do is give it a try and you'll see that it is an excellent replacement for commercial products.