9 Natural Remedies that May Help Treat Hemorrhoids
Besides increasing your fiber intake to encourage waste removal, applying some natural remedies for hemorrhoids may help you out.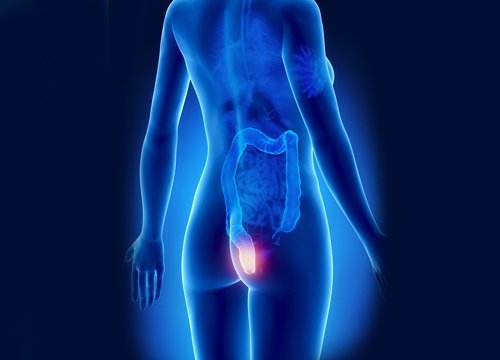 Natural remedies that may help treat hemorrhoids may provide great relief for people suffering from this uncomfortable, painful condition.
Hemorrhoids happen when the anus veins get so inflamed that they form a mass that ends up touching the rectum walls. Normally, this problem comes along with a series of unpleasant symptoms, including bleeding, irritation, itching, and pain.
Thus, the natural remedies you use must also be effective for helping relieve the pain of hemorrhoids.
Here are some options you can try out for this uncomfortable problem.
Natural remedies that may help treat hemorrhoids
Aloe vera
Aloe vera is a plant that has been appreciated for centuries for its innumerable medicinal qualities. When it comes to hemorrhoids, aloe vera can be applied to help reduce the burning feeling.
It's also a natural softener and is an anti-inflammatory, making it ideal to relieve problems like irritation and inflammation.
Mango pit
These pits contain anti-inflammatory compounds that you can harness to help treat this issue. All you have to do is dry a mango pit and then grind it until a powder is formed.
Take it twice a day (2 grams with a bit of honey).
Coriander seeds
These seeds are also well-known for being very useful when it comes to helping treat hemorrhoids and related symptoms.
All you have to do is let some cilantro seeds sit in water overnight and drink the liquid the next morning.
Your most uncomfortable symptoms, like bleeding, burning, and itching, may be relieved with this remedy. This is because the anti-inflammatories and antioxidants in coriander seeds may be helpful for your stomach.
Myrtle
You can make an ointment out of myrtle, myrrh, and white oak to help with the pain and burning that hemorrhoids cause.
Myrtle may help shrink the hemorrhoids. The other two ingredients have anti-inflammatory and pain-killing powers that may help numb the area while you improve.
Bananas
Potassium is a mineral that bananas have a lot of. To help treat hemorrhoids, have a puree of cooked banana with a bit of milk.
This may help with the burning sensation because the potassium relaxes your blood vessels, reducing stress and pressure on the rectum veins.
This mineral also acts as an astringent, helping to shrink or tighten your body's tissues, including those that are swollen or irritated.
Blueberries
Wrap a tablespoon of ground blueberries in gauze and apply directly to your hemorrhoids. This may help relieve the inconvenient pain and burning that this issue causes.
The anti-inflammatory qualities of blueberries are potent, making them very recommendable for intestinal and stomach problems as well.
Figs: One of the natural remedies that may help treat hemorrhoids
Figs are one of the most well-known and advisable remedies for rectal burning.
All you have to do is soak 4 figs overnight and drink the soaking water the next morning. If you do it on an empty stomach, it may be much more effective.
Another way to use figs is to make a tea with their leaves. After chilling the leaves, apply directly to the hemorrhoids.
Combining the two treatments may offer better results.
Hot and cold compresses
Applying heat and ice to hemorrhoids is a good way to help calm the burning sensation.
Sit in a tub of hot water and then, after a time, apply a cold compress to the area. Alternating between the two temperatures has the same effect it would on any other inflamed part of your body.
The technique may help reduce swelling and improve blood flow, thus possibly healing your hemorrhoids more quickly.
Scottish elm
Scottish elm is a tree with anti-inflammatory and astringent qualities. All you need are a few leaves mixed with a bit of water to form a kind of ointment.
Apply it directly to the hemorrhoids with a cotton ball to help reduce burning and other symptoms.
Tips for diminishing hemorrhoid pain
If you maintain proper hygiene, eat enough fiber, and avoid spicy foods, tea, coffee, and foods high in sugar, you shouldn't have to worry about hemorrhoids.
If you have already tried several remedies and haven't seen any improvement, it's a good idea to consult a doctor. Your doctor should be able to help you combine traditional treatments with home remedies to help solve the problem.
It might interest you...