9 Quick Healthy Habits That You Can Do In 5 Minutes
Including these healthy habits in our daily routine will provide better overall well-being and more energy to face the day with spirit and confidence.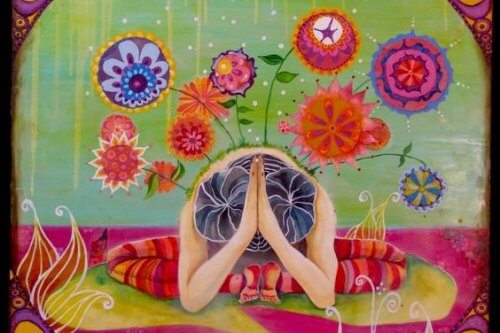 Whenever we talk about healthy habits, strenuous activities come to mind, like going for a run, eating less or getting up earlier. Living a healthier way does not mean in any way that you need to suffer, give things up or make drastic changes. All it actually means is becoming conscious that we need to make ourselves feel better. Here's a list of 9 quick healthy habits that you can do in 5 minutes!
What's more, you may be surprised that occasionally small changes provoke large internal ones capable of generating well-being and better balance.
Today we propose something very easy: follow these 9 quick healthy habits that will only take you 5 minutes to do. You'll get a lot for little!
Quick Healthy Habits
1. Fruit for breakfast
Sometimes we don't have time, or we want something sweeter: coffee and a doughnut, then we run out the door.
That's not enough, and it's likely that in 30 minutes you'll feel hungry and have a headache. So don't doubt it: the first quick healthy habit is to have fruit for breakfast.
Fruit are rich in phytochemicals, nutrient, vitamins, fibers… and they are filling. So don't hesitate to eat an apple, a pear, lemon juice, some grapes or whatever fruit you like that is in season, everyday.
2. Positively plan your day
When we wake up in the morning, the first thing to come to mind are our obligations: I have to do this, buy that, send something, get something else done…
We all know that obligations are part of our daily routine and have to be planned well. But it's also important to think of what "I deserve."
I deserve to rest a couple of hours at the end of the day.
I deserve to be calm and relax at some point during the day.
So remember: try to plan your day with balance between obligations and your personal space and needs.
3. 5 minutes of stretching
Find some moment during the day to practice stretching for 5 minutes. It's the smallest investment in time that your body will appreciate.
Sit in a chair with your back upright.
Rotate the head slowly, first one way, then the other.
Then, lift one shoulder and make small rotations. Do the same with the other.
Very easy and relaxing.
4. Move for 5 minutes
Your body needs movement. Maybe you're thinking, "but I already do things all day long!"
Nevertheless, our bodies need aerobic exercise: being on your feet all day or going shopping isn't enough to say we've moved sufficiently.
Walk up stairs.
Walk quickly.
Dance for 5 minutes.
5. One healthy purchase per day
This is one of the best quick healthy habits we can do every day. Make a healthy purchase daily. This is about internalizing little by little that we need to eat better, healthier.
Instead of white bread, buy whole wheat with grains.
Instead of soda, buy a bottle of water.
If you have a sweet tooth, buy a piece of fruit.
As you go home, see if you can pass by some organic food store. Buy fruits and vegetables that are harvested in a healthier way.
6. Give yourself a treat, make yourself feel good
Maybe you are also the kind of person who enjoys taking care of others. You always arrive at home with a surprise or a treat for your children or partner.
These are noble and positive habits, but think about it… When was the last time you gave yourself a little treat? All you need is 5 minutes.
Buy something small that brings you pleasure and makes you happy: a book, a dress, some music.
Buy an ice cream, a drink or a cup of coffee in your favorite place.
Take off your shoes and walk on the beach. Let your feet feel the warmth of the sand and the moisture of the sea.
7. Practice assertiveness: say what you think
One of the quick healthy habits we can practice daily is to be sincere, tell the truth, and establish limits to protect us from selfish people and bad energy.
Little by little, you'll realize that what is positive for your health and well-being is congruent with what you feel, think, and do.
8. Hug someone you love
This tip will do a lot for your health. So much that you are absolutely free to let the hug last more than 5 minutes.
There's no reason not to. A hug reinforces bonds, alleviates stress, contributes to well-being and improves self-esteem.
9. A 5-minute hot shower
No better way to finish the day than a hot shower for 5 minutes to eliminate toxins, relax muscles and alleviate tension, letting out a long sigh after a hard day's work.
As you can see, these quick healthy habits are very easy to put into practice, requiring little sacrifice: just the will and clear desire to feel better.
Want to start today?
It might interest you...