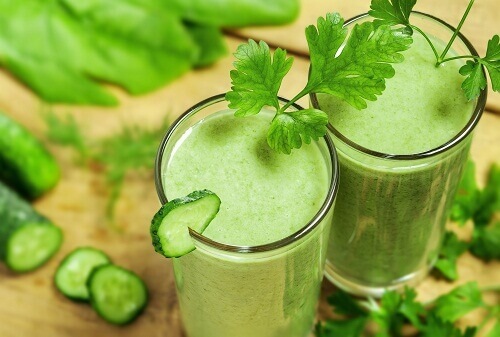 There are many reasons to try a detox, as we quite often lead unhealthy diets and lifestyles nowadays. Most people prefer to undergo a detox because of those less than ideal eating habits they indulge in on a daily basis. In this article, we'll provide the recipes for 9 easy-to-make detoxifying shakes that you'll surely enjoy. 
Modern diets often consist of many foods that are heavy, fatty and greasy. Moreover, it's becoming more and more common to find low-quality foods when it comes to nutrition, as they are often prepared in unhealthy or unhygienic conditions. You should always keep in mind that a healthy diet consists of foods that nourish us and fuel our bodies, rather than just fulfill cravings.
The best way to undertake a detox is to find a simple and natural method that works for you, and that in the long run boosts your vital functions and helps you meet your goals, whether physical or psychological.
Recommendations for a healthy lifestyle
Make sure to include cereals, nuts, almonds or dried plums in your diet
Drink at least a liter and a half of water a day.
Follow an exercise routine.
Get at least six to eight hours of sleep
Detox with green shakes
Green shakes are "green" thanks to the high concentration of chlorophyl, which are found in the leafy greens and fruits you blend into your shakes. To get the ultimate nutritional value from your green shakes we recommend creating a mixture of 60% fruits and 40% leafy greens.
What can green shakes do for you?
Boost your energy level.
Help you lose weight.
Facilitate digestion.
Improve complexion.
Reduce pain.
Improve quality of sleep.
Act as a body cleansser.
Green shake recipes
Mixed green shake
1 ripe mango
2 bananas
5 lettuce leaves
3 cups of water
Chard shake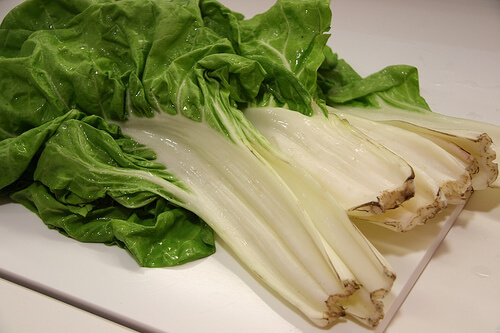 A handful of chard
A handful of parsley
2 bananas
Zest from half a lemon
2 cups of water
Sweet parsley shake
1 cup of fresh parsley
1 green apple
1 banana
4 dates
1/2 cup lemon juice
2 cups of water
How do I prepare a shake?
Preparing a shake is easy – just blend the ingredients in a blender (a high-speed blender is recomended) and done. You should drink the shake fresh, while the nutritional elements are still present, directly after blending and before refrigeration.
Other detox shakes
1. Cucumber shake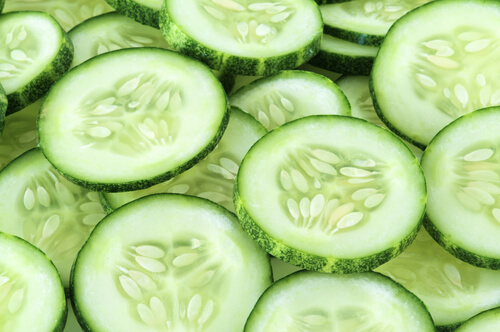 1 cucumber
2 celery stalks
1 green apple
A handful of spinach
1 lemon
Blend all the ingredients with a single glass of water. After blending, add the lemon juice. Drink at least once a week.
2. Mixed shake
Juice from 2 oranges
7 strawberries
1 peach
Blend the strawberries and peach in the orange juice. Consume as indicated in the first recipe.
3. Celery and romaine lettuce shake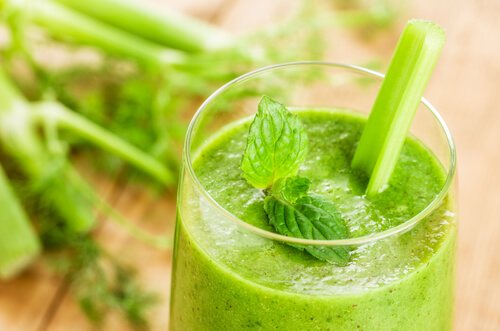 1/2 cup romaine lettuce
1/2 cup water
3 celery stalks
2 small apples
1 banana
1/2 cup lemon juice
A few parsley leaves
Blend all the ingredients until smooth, for a healthy and tasty detox.
4. Beet and carrot shake
8 carrots
1 beet
1 celery stalk
Clean and skin the carrots and beet. Pass the carrots, beets and celery through a juicer. Serve and drink immediately. 
5. Sweet celery shake
1 spoonful of honey
3 celery stalks
A cup of water
Wash and chop the celery before blending. Add honey to half blended celery, and blend for only a few seconds longer to ensure it is well mixed. Strain and drink at least a glass a day for a week.
6. Apples and oranges shake
Juice from 4 oranges
1 apple
half a liter of mineral water
Juice both the oranges and apple. Mix the juice and place in a liquefier with the mineral water. Drink one glass after every meal for a week. 
We hope you've enjoyed reading about these detoxifying shakes and try a few of them out!