9 Activities to Improve Your Relationship
Relationships must be nourished daily. New elements need to be introduced to prevent routine from tearing the couple apart.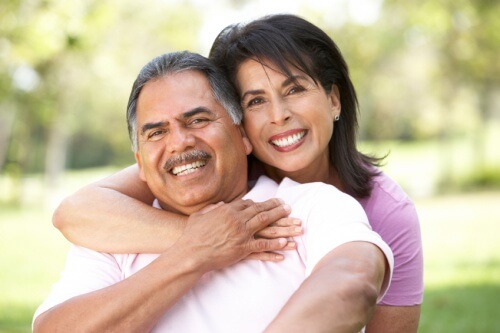 Being in a relationship is an incredible experience, especially when both members can share their unique feelings.
Love is a really special feeling that changes your life and makes you want to be a better person to build a future with your significant other. However, to keep your relationship strong it takes other ingredients to make living together easier.
Sharing special moments, hobbies and pleasures is one element that strengthens a life together by renewing the relationship and adding some spark.
There are many things you can do to improve your relationship and break away from the routine to share heartwarming moments and build special memories together.
This time we're going to share 9 great activities that you can do to improve your relationship and strengthen the bonds between you.
1. Cook a meal together to improve your relationship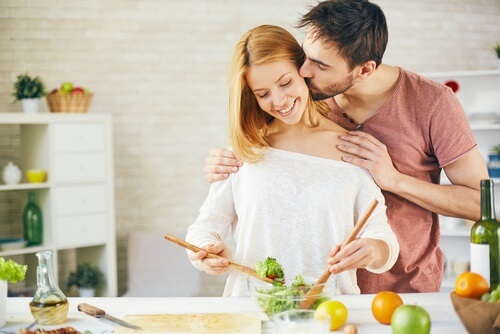 Cooking for the person you love is a really romantic gesture that they're sure to love.
Preparing a meal together has no comparison and will significantly strengthen the relationship.
We can assure you that the time spent together cooking will be unforgettable and so fun that you'll want to do it again.
Visit this article: 5 Virtues that Any Romantic Relationship Should Have
2. Sleep together
When you don't live with your partner, but you share intimacy, sleeping together is one of the most enriching and beautiful things you can do in a relationship.
More than just having sex, falling asleep and waking up in each others' arms is, without a doubt, truly romantic.
When making the decision to live together or formalize the relationship, this activity should not be overlooked.
3. Take a trip together
Discovering new places and taking a vacation together allows you to break out of your routine and revive the romance in your relationship. You'll have the chance to reconnect with each other, especially if things haven't been going well.
You don't need to go very far or plan a super vacation to enjoy this experience. Consider going to the countryside or a nearby village to relax from the hectic pace of life in the city.
4. Read a book together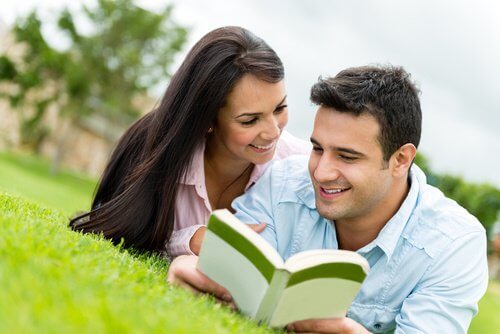 Whether at home, in a park or even during some free time at school, reading together is something that can really improve your relationship.
Reading is a magic habit that takes you to new worlds where readers can put themselves in the character's shoes to see the story from their point of view.
Doing this activity with your partner will add some suspense and create a commitment to do this activity together.
5. Get a pet
You can't imagine the beauty and fortifying effect of taking care of a pet together.
Choosing the right pet and taking on this responsibility will help you grow together while also preparing you for a future as parents.
6. Share a hobby
You don't have to do everything together. Everyone has different preferences and pass times.
Part of getting to know each other well is sharing these interests together and making them into unforgettable experiences.
Do you like to dance? Ride a bike? Something else? Don't stop doing the things you enjoy, learn to share them with your partner.
7. Watch the sun rise
You don't have to wait for a special date to enjoy one of the most beautiful events nature has to offer. Any sunrise will make the perfect romantic activity to share with your partner.
8. Exercise together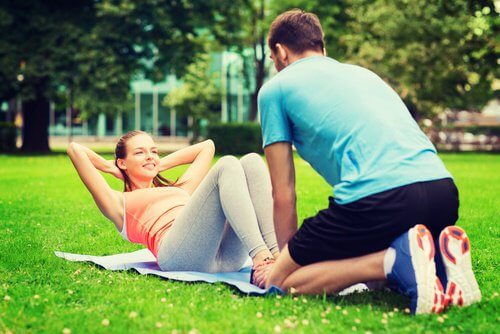 Are you logging lots of miles lately? Exercising together will motivate you to be more disciplined and enable you to adopt a healthier life style.
The two of you can decide on a healthy eating plan and exercise routine either at the gym or at home.
In fact, this habit will strengthen and improve your relationship because it has a lot to do with moments of intimacy and sex.
Also read: How to Exercise Again after a Long Break
9. Decorate the home
Have you decided that you want to own your own home? This decision is made together and both of you should enjoy creating the "love nest" of your dreams.
You could go shopping together and come to an agreement on how you want to decorate and then put the plan into action.