8 Types of Food that Help You Lose Belly Fat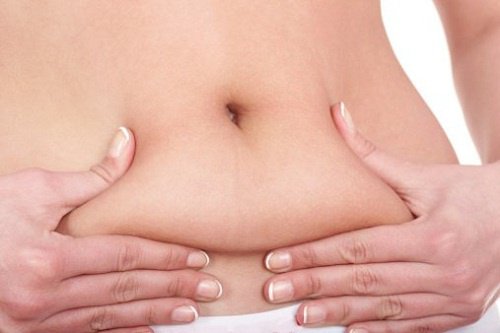 How many people do you know who have seen their belly grow as a result of poor diet and a lack of exercise?
The reality is that today, obesity is one of the biggest problems worldwide.
For many, losing belly fat is a complicated but necessary task if they want to be healthier.
Achieving this goal helps you avoid health problems like hypertension (high blood pressure), metabolic syndrome, heart disease, memory loss, diabetes and some types of cancer.
It may be tempting to resort to methods such as taking weight loss pills, but the reality is that these produce negative side effects that can be avoided.
If you include the following foods in your diet, it will be easier for you to achieve your goal of getting rid of belly fat.
1. Apples
Any type of apple is useful when it comes to losing belly fat. They contain a lot of fiber, so they
help you feel full
without you having to eat large amounts of food.
Furthermore, they're rich in antioxidants and contain pectin.
The latter compound helps you reduce fat in both your abdomen and your body in general, by causing fat deposits to be released while limiting the amount of fat your body absorbs.
2. Tomatoes
This fruit is very beneficial for your general health, thanks to its high vitamin and mineral content. This is why tomatoes are known to help prevent diseases like cancer.
Thanks to their acidic nature and lycopene content, tomatoes are ideal for losing belly fat. Moreover, they help to convert the fats we consume into energy, so if you eat tomatoes regularly you'll be able to see the positive results in a short time.
If you eat cooked tomatoes, your body will get more benefits from lycopene.
3. Garlic
Garlic is another healthy food that will help you lose belly fat. This is because of its high allicin content, a chemical that removes bad cholesterol (LDL).
Allicin also prevents fat accumulation. You only need to eat two garlic cloves every morning to see positive results.
We know that not everyone likes the taste of garlic but think about this as a small sacrifice that will help you lose belly fat.
4. Almonds
Almonds help you burn fat by lowering your cholesterol. This dry fruit is rich in
fiber and tryptophan, which make you feel fuller more quickly
and will help you avoid overeating.
In addition, as almonds have a high protein content they help you develop lean muscle mass, better digest food and have healthy bowel movements.
Of course, you should remember that if you eat too many almonds then you'll add extra calories to your diet. Ideally, you should consume a maximum of 25 grams of almonds a day.
5. Cucumber
This fruit is very useful for our skin, eyes and it also speeds up weight loss. Cucumbers are rich in fiber and will make you feel full  quickly. Moreover, they have a high water content, which makes them low in calories.
Since a whole cucumber contains about 45 calories, cucumbers are ideal when it comes to losing belly fat.
Cucumbers also have diuretic, detoxifying properties and also gently stimulate digestion. All these help you to eliminate toxins from your body and have beneficial effects on your hair and nails.
6. Oats
Oats, prepared in any way, are one of the most beneficial grains for your body. They are low in calories, help you regulate cell metabolism and have cleansing effects.
If your doctor has told you that you're beginning to have heart problems, you should know that oats also:
Help you lower your blood cholesterol.
Improve your circulation.
Helps your cardiovascular system on a general level.
To top it off, oats help you lose weight naturally and keep you full. A good option is to eat oats in the morning for breakfast, with some berries.
7. Green beans
This type of bean gives you lots of vitamins, minerals, antioxidants, proteins and fiber.
When it comes to losing belly fat, green beans help you feel fuller without the extra calories. However, its high protein content makes your calorie intake much higher.
8. Honey
Consuming a spoonful of honey when you wake up and before you go to bed will help lose belly fat. Honey is one of the oldest types of food used for its healing purposes.
Although honey is sweet, you should remember that it's not the same as sugar, because sugar doesn't provide any kind of nutritional value like honey does.
If taking a spoonful of honey seems too much, try using it as a sweetener for your coffee or tea.