8 Tricks for Spectacular Hair
To eliminate excess oil, prevent dandruff, and restore your scalp's natural pH, you can make a homemade toner with apple cider vinegar and water.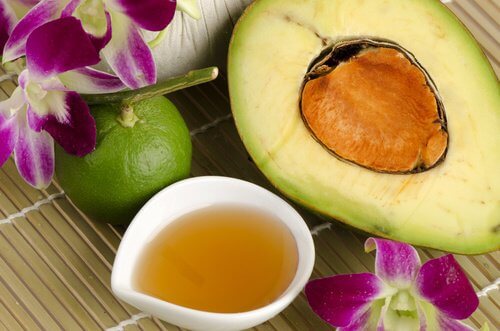 Are you concerned about the health of your hair? No doubt that you, like so many women, want to make your hair look more beautiful, full, and healthy. It's true that to get spectacular hair, you have to take special care of it every day, and that includes taking care of your scalp.
Fortunately for us, there are plenty of products and treatments that can help you have shiny and healthy looking hair. 
For beautiful looking hair that will be the envy of all those around you, you should consider trying out a few special hair care tricks. That's why in today's article we'll give you 8 tips that you can apply every single day.
Correct use of your shampoo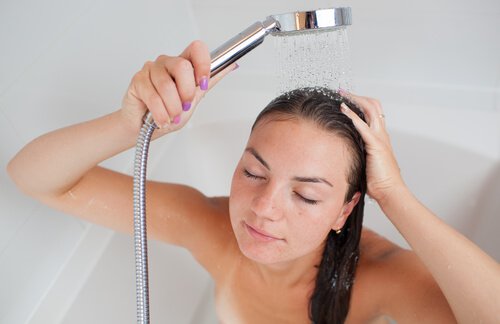 To ensure that your hair is shiny and beautiful after you wash it,
it's very important that you rinse it well to remove all traces of shampoo.
If any traces of this product remain, the only thing you see is a greasy, matted mane. Make sure you take your time and rinse as long as is necessary.
The brush you use
The best brushes are made from wood or have natural bristles, which help prevent frizz and flyaways. When you use synthetic brushes it can break your hair and make it look unruly.
How to brush your hair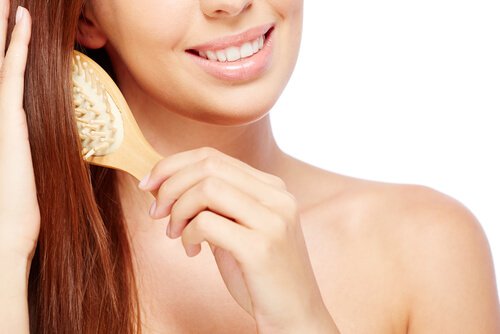 If you want your hair to glow and look healthier,
it's a good idea to brush it every evening to activate circulation and in turn, stimulate hair growth
. If you have curly hair, you're best off using a wide-toothed comb or a brush with natural bristles, to avoid ending up with too much frizz or volume.
Keep the ends healthy
The ends of your hair often split, look burned, or show damage from sun exposure, the use of heating elements, or other factors. While there are plenty of treatments available that promise to restore the health of your ends, the best way to deal with them is to trim them regularly to get more oxygen to your hair follicle and stimulate new growth.
Eat well
Diet plays a very important role when it comes to having healthy hair because it gives your hair what it needs to be strong and shiny. Try eating more foods rich in vitamin E like green leafy vegetables, nuts, and avocados. It's also a good idea to consume more omega-3 fatty acids from sources like oily fish, seeds, nuts, and olive oil.
Drink more water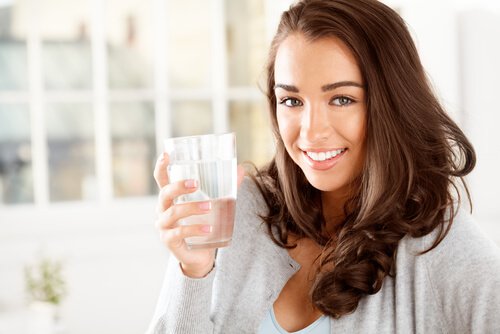 Just like with your skin, hydration is very important to the health of your hair. In addition to using conditioners and other products to add moisture,
it's essential that you hydrate yourself from within and increase your water consumption.
Keep your hairstyle simple and casual
Brushing and combing can become a major chore every day if you don't take the time to find a hairstyle that's right for your hair shape and type. If you're struggling with finding a simple, casual hairstyle, try following these simple steps:
Pull back half of your hair and pin it, trying to tuck it under the rest.
Then comb the top to give it a little more volume.
With a curling iron on low heat, add some shape to various parts by taking small sections and rolling them outward.
For the finishing touch, use a little hair gel or spray to set it in place for the day.
Other hair care tips
Using natural treatments to strengthen your hair is a great way to improve its health, restore it, and make you look fabulous.
Prepare a mask using avocado and olive oil and apply it throughout your hair, leaving it on for 15 minutes.
Moisturize your hair with coconut oil, especially when you have split ends.
Make a toner using equal parts apple cider vinegar and water, and spray this all over your hair to reduce excess oil, prevent dandruff, and restore the pH of your scalp.
Avoid direct sunlight exposure.
Use a restorative treatment after every visit to the beach or pool.