8 Simple Tips to Treat Rebellious, Frizzy Hair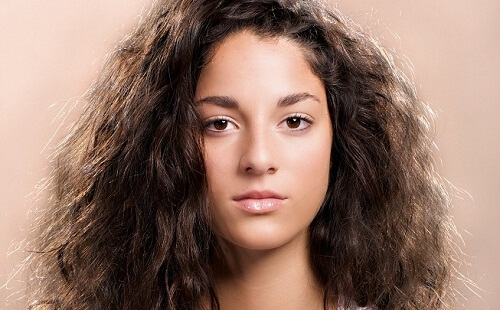 This problem has many causes, from chemical treatments to hair styling appliances such as straighteners or hair dryers. The result is usually the same; dry hair tends to suffer from frizz, which only gets worse when the humidity in the atmosphere goes up. Take a look at this article to discover a few home remedies for frizzy hair.
Why does my hair get frizzy?
Frizzy hair is synonymous with dryness; in other words, a lack of moisture and natural oils. The external layer of the cuticle becomes rough, making the hair more porous, which allows water vapor molecules to "stick" to the hair and make it "swell up." That's why people who live in humid climates (or just about any place in summer) are more prone to suffer from this problem.
Despite the fact that many people suffer from this problem, it's good to know that there are ways to get rid of it, since we can't just "blame it all" on the weather or the rain. It is important to keep your hair healthy at all times. Home remedies are a great alternative because your hair doesn't become dependent on them, they don't contain chemicals, they are more affordable and they offer more long-term results (although they can sometimes take a while to begin having an effect on your hair in comparison to store-bought products).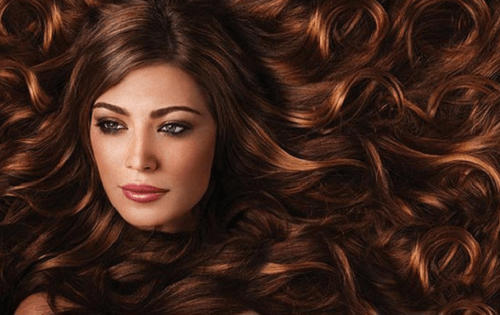 Home remedies for frizzy hair
Apple cider vinegar: It helps to smooth out your hair cuticles. Simply apply it to your hair after washing it, and then comb it with a wide-tooth comb. Then, use the same conditioner as always. When you rinse out your hair, use the coldest water you can stand in order to close the cuticles and make your hair smoother and shinier.
Olive oil and eggs: In a bowl, mix ¼ cup olive oil with one whole egg. Apply this mixture to your hair, let it set for 30 minutes, and then wash it with a moisturizing shampoo. Then, use the same conditioner as always. Olive oil is a wonderful emollient, meaning that it helps keep your hair moist. The egg, on the other hand, has a natural amino acid (called L-cysteine) which helps new cells to grow and repairs hair tissue.
Honey: This rinse should be used after shampooing. You just have to mix a tablespoon of pure honey with a liter of water. After washing your hair, apply this mixture while your hair is still completely wet. Use the same conditioner as always. Honey is an excellent natural moisturizer which attracts and holds on to water molecules that moisturize your hair.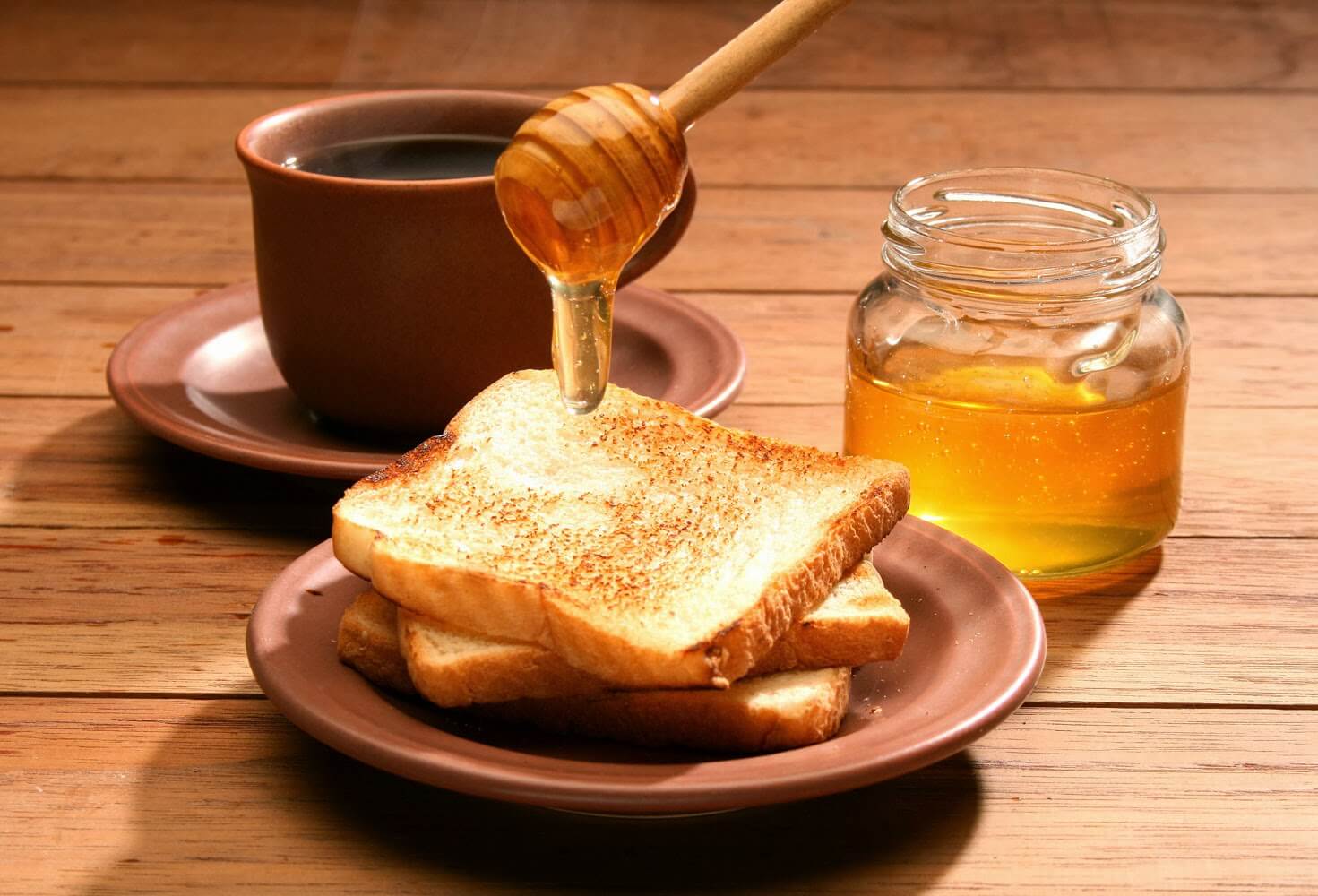 Chamomile: Mix two cups of boiling water with one tablespoon of chamomile flowers and let it steep for an hour. Add ¼ tablespoon apple cider vinegar. Wash your hair with shampoo and then apply this infusion (which should be cold or lukewarm). Then use the same conditioner as always.
Mayonnaise: This hair mask should be used once per week to help eliminate dryness and nourish your hair and scalp. Plus, it will provide your hair with proteins so it looks healthier. To prepare the mask, just mix ¼ cup mayonnaise with one egg. Apply the mixture to your hair, cover your head with a towel, and let it set for half an hour. Remove the mixture by washing your hair with shampoo and hot water. Then, use conditioner and rinse with cold water.
Avocado and banana: Mash a banana and an avocado. Mix the two together and apply this mixture to your hair. Bananas have a large amount of antioxidants and minerals that will make your hair healthier, while avocados are rich in fatty acids that provide extra nourishment.
Aloe vera and coconut: Clean two aloe vera leaves and open them up to remove the pulp. Place it in a bowl. Mix the pulp with three tablespoons of coconut oil (you could also use olive oil). Apply the mixture to your hair and let it set for 30 minutes covered with a plastic shower cap. Wash it out with plenty of water and then use the same products as always to wash your hair. Both of the ingredients in this mixture moisturize your hair, making it smoother and shinier.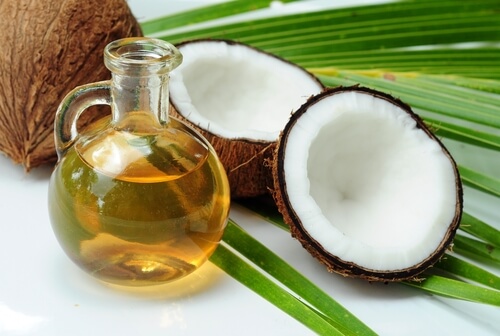 Banana, oil and honey: Wet your hair with lukewarm water and wrap it in a towel. Mash two ripe bananas and add one tablespoon of honey and five drops of almond oil or olive oil. Once you have a uniform mixture, apply it to your hair, cover with a shower cap and let it set for 30 minutes. Rinse your hair with plenty of water and wash it with the same products as always.
Tips to avoid frizzy hair
Style your hair in a "Pony tail": Wash your hair as you always do and then apply a good amount of conditioner with coconut oil or castor oil. Rinse with cold water and comb with a wide tooth comb. Always use cloth hair ties instead of elastic bands that can put pressure on your hair. Take it out once your hair has dried.
When combing your hair, always use brushes with natural bristles or wide tooth combs. Plastic bristles can make your hair even frizzier.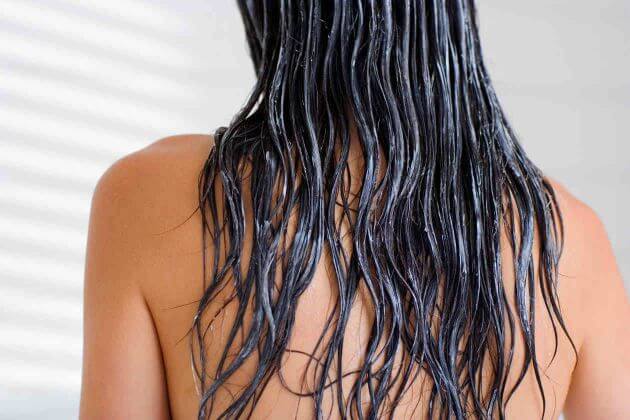 Use an anti-frizz mask after washing your hair, but before drying it. Although it may seem obvious, don't overdry your hair because this will make it frizzier.
After washing your hair, comb it to the left, wait a few minutes, and then comb it to the other side. Then brush it as you normally would.
Use products, such as shampoo and conditioner, that are specially made for dry hair.
Avoid using straighteners and hair dryers because their high temperatures dry out your hair and, like hair dyes, make hair fibers tougher.
Try not to constantly touch your hair; you should only comb it when wet.
Don't towel dry your hair too aggressively because this could break your hair cuticles.