8 Simple Tips to Get Rid of Flab in No Time
If you want to get rid of flab, making an effort to combine several of these options is important for best results. Hydration and physical activity are fundamental.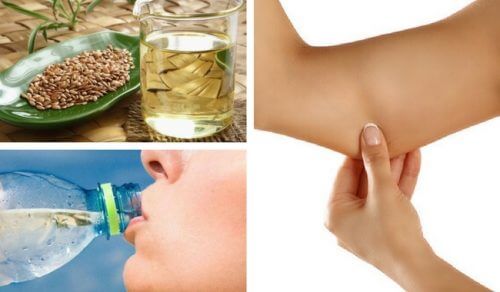 Flab is a problem that we all end up facing sooner or later. However, you can fight it if you follow these simple tips.
Take notes and you'll get rid of it in no time. Just watch!
1. Bet on protein
To lose weight, you'll have to lose fat and not muscle, so eating well is fundamental.
In order to do this, you'll have to eat protein, a nutrient you'll find in foods such as:
Eggs
Chicken
Turkey
Almonds
"Want to learn more? Try These 5 Healthy, High-Protein Foods for Breakfast for an Energy-Filled Day"
2. Antioxidant-filled foods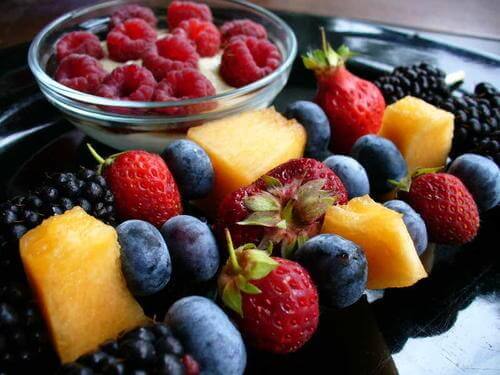 Remember that you should never cut antioxidant-rich foods out of your diet. With these foods, you'll even get younger-looking skin, conserving its elasticity and firmness.
Add these into your daily diet:
Berries
Citrus fruits and kiwi (rich in vitamin C and collagen)
Apples
Cucumbers
Olives
Orange vegetables (pumpkin, carrots)
3. Stay away from junk food
Junk food contains a lot of saturated fat, which sets you up for fluid retention, something that tends to be a contributing factor in weight gain and flab.
To fix this problem, all you have to do is reduce your consumption of junk food.
4. Drink water and protect yourself from the sun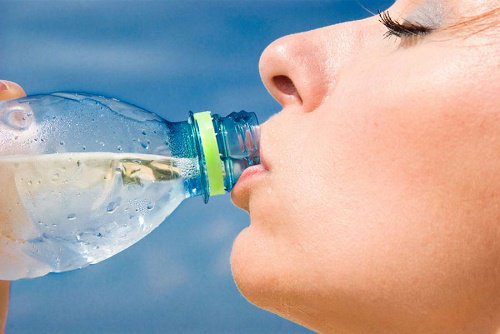 Drinking the water your body needs every day is essential to keep yourself hydrated. Keep in mind that the loss of collagen leads to flabbiness, and this can be avoided if you consume the water your body needs.
In addition, it's also very important to avoid too much sun exposure because it will make your skin lose its natural collagen.
In addition, don't forget to take care of your skin by using sunscreen if you're going to be in the sun.
5. Exercise
Along with eating well, you should also try to keep your muscles toned. There's nothing like exercise to gain strength.
You have a ton of options, so just find one that works for you.
All you have to do is take an hour and a half out of your week for it.
It's not much time, and yet it's enough to get the job done. Actually, it will work even better if you do it 3 times a week at high intensity.
6. Ice, your best friend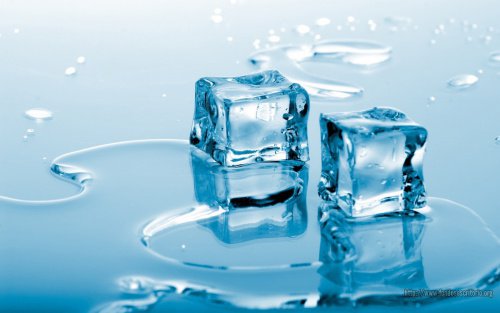 If you're looking to fight flab, ice may just turn into your best friend.
If you give yourself an ice treatment, you'll be toning your skin and firming certain areas like your breasts.
Wrap the ice in a cloth so that it doesn't come in direct contact with your skin.
The next step is to make gentle circular massaging motions on your chest, carefully but with light pressure.
Do this for 5 minutes and repeat every day to get the results you want.
7. Say goodbye to bad habits
Of course, some things are important to avoid and these are your bad habits. Some of them are unhealthy and linked to a greater tendency to have sagging breasts. A few of them are:
Wearing bras that are too loose
Eating a diet too high in fat
Having a sedentary lifestyle
Smoking
Drinking alcoholic beverages in excess
Tanning too much
8. Take advantage of flax seeds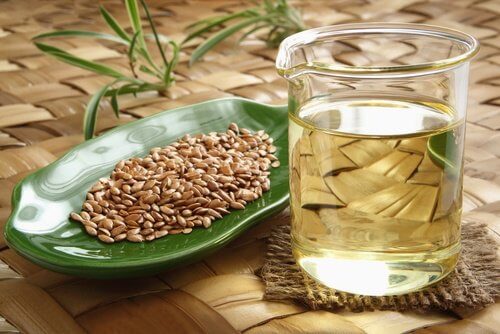 Here's a solution using flax seeds that will help you fight flab. To take advantage of it, we'll form a paste.
Ingredients
2 tablespoons of flax seeds (20 g)
4 tablespoons of hot water (40 ml)
2 drops of cypress essential oil
Preparation
Grind the flax seeds
Heat the water and mix it with the flax powder.
Then, add the cypress essential oil to the paste.
Application
Take the necessary amount of the mixture and spread it onto the flabby area of your skin.
Next, cover it with plastic wrap for ease.
After 15 minutes, rinse it off with plenty of warm water.
Repeat twice a week.
You'll see it's very easy and has great results.