8 Pieces of Clothing that Will Help You Style Your Figure
Knowing how to dress can help you accent the parts of your body that you like the most. So, these pieces of clothing that will help you style your figure will give you amazing results. It's just a matter of taking advantage of them!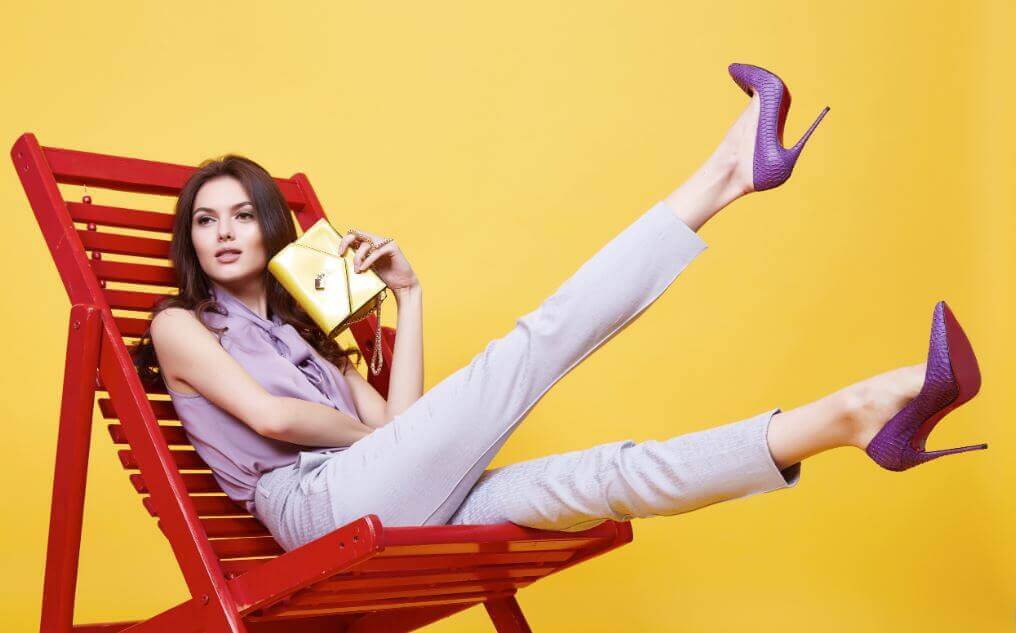 Looking slim and tall has a lot to do with genetics and the features that we are born with. However, never underestimate the power of clothing. 
In this article, we'll show you some clothes that will help you to style your figure like you've never imagined.
When it comes to appearance, there's practically nothing that the right clothing can't fix. If we want to make our bodies appear longer and more attractive, we can find the clothes to do so.
Do you want to know how?
Here's some very important tips.
8 items that will help you style your figure
1. Pencil skirt
Pencil skirts have the ability to lengthen and emphasize your legs. For women who have longer features, they're an exceptional option.
Careful: we're not trying to say that you have to have a sculpture-like body to wear them. On the contrary, although they tend to cause some insecurity when it comes to wearing them, this type of skirt is very beneficial for almost all body types. 
You just have to give them a try!
2. Tall shoes
No one can argue that heels are a better option than flats when it comes to helping elongate your figure.
While it's true that their regular use can cause various health problems, wearing them for certain occasions will definitely make you look taller and slimmer. 
3. Vertical stripes
Whether on pants, blouses or skirts, vertical stripes will lengthen your body and make you look much slimmer. They're also a great option when choosing designs for a dress.
Of course, you have to be careful to not overuse them, because otherwise they'll have the opposite effect, like any other visual overload.
These type of lines can help cover a small bust or voluptuous hips.
4. High-waisted pants
These are fantastic garments if you're trying to hide those extra pounds. They also make your legs look longer.
As with many of these pieces that will help you style your figure, the idea behind ​​using high-waisted pants is to balance the features of your body; that is, they disguise or hide what you have too much of and enhance what you're lacking.
5. Belt
While it's an accessory, we can definitely add it to this list.
Belts help shape your waist and, as because of that, show off your silhouette very well.
Don't limit yourself to wearing them with just pants: you can also put them over dresses, jackets and other garments. There are many designs these days that go with any type of style. Find yours!
6. Long printed garments
Now we will talk about two different styles of garments that can work together to achieve one goal: styling your silhouette.
Believe it or not, long garments such as coats, blouses or vests will make your figure appear longer. Meanwhile, the patterns help to balance everything out.
 As you know, their effects add volume, something that sounds contradictory to what we are trying to achieve.
However, if you have wide hips and bulky legs, you can use a patterned shirt to balance your body out. If you have a larger torso, do the opposite.
All of these garments can help you in some way; you just have to know how to use them.
7. V-neckline
The classic and beloved V-neck can also be your ally when it comes to looking more stylish. In fact, the deeper, the better.
A good neckline will make you look slimmer. The good thing, besides that, is that it works both for women who have larger chests and for those who don't.
8. One color
The last piece of advice doesn't exactly have to do with garments, but rather with a very useful suggestion.
Wearing clothes of the same color can be very helpful; Of course, dark shades such as black or brown are the best options.
However, if you're brave, you can also try it out with a red or a white. Experiment and find your best style with this trick!
With these tips, you'll no longer have to think about which clothes will make you look better and which ones won't. Of course, the style choices each woman makes depends on her own body type and taste. Have fun with it!
It might interest you...