8 Fashion Mistakes to Avoid When Picking Out Your Clothes
Even if you like being fashionable and keeping up on the latest trends, be aware of what styles look best on you to avoid common mistakes when it's time to get dressed.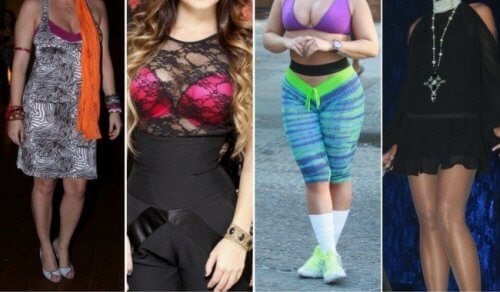 Most women like looking good in all areas, especially when it comes to clothes.
We have clothes for every occasion, and along with finding the perfect outfit, we're also interested in expressing ourselves with our own style.
The problem is that we don't always choose the best clothes for our bodies and then notice that we suddenly look heavier than we really are.
While you're free to dress how you like, sometimes it's good to keep these tips in mind so you can look as good as you want.
With that in mind, here we'll reveal the 8 mistakes you should avoid when picking out your clothes.
Can you guess what they are?
1. See-through or overly tight leggings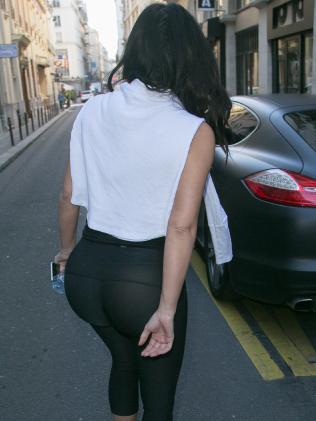 Over the past few years, leggings have become a common part of women's fashion.
They're comfortable, go well with all kinds of shoes, and can be worn with many different styles to get that effortless, casual look.
But some are made with overly see-through fabric that can show your underwear when you get out into the light.
This doesn't just take away from your style, but can also look vulgar.
Many leggings are too tight, as well, and can cause those annoying muffin tops that make you look heavier than you are.
Make sure you only buy leggings that are high-quality and the right size.
2. Short skirts, open backs, and plunging necklines
To have an impressive, beautiful, elegant look, you should always choose between showing off your legs and wearing a modest neckline, or wearing a low neckline with pants or a longer skirt.
Wearing showy clothes all over hurts your overall look and is actually unattractive.
Remember it's always a good idea to leave something to the imagination.
3. Animal print overload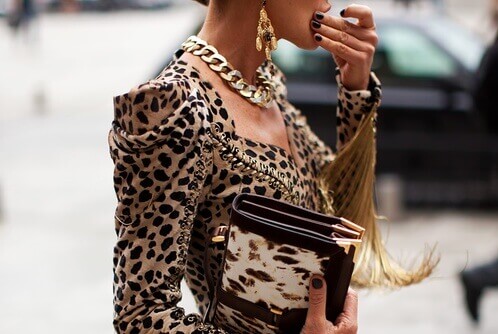 Animal print is still in fashion and is as good a choice as ever for a unique, daring look.
A touch of leopard, zebra, or snakeskin can highlight your shape and add a bit of seduction to your style at the same time.
The thing is that you shouldn't cover yourself completely with animal prints, because this ruins the overall image you're trying to reflect and can look cheap.
Pick a handbag, blouse, or jacket, but not all three at the same time.
4. Shiny or sparkly tights
Careful with the trends! Shiny, sparkly tights have come into fashion, but they actually aren't the most stylish.
One of the problems is that when you wear them, they tend to highlight any and all issues with your legs, including varicose veins and cellulite.
5. Too many patterns and design elements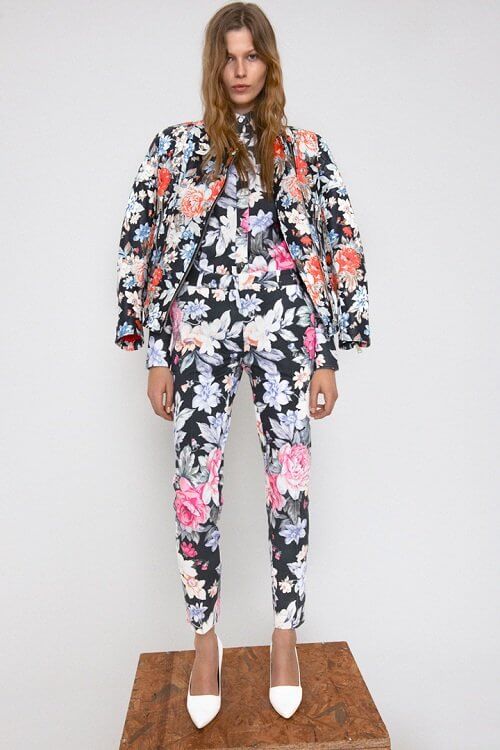 Too much draping or pleats will make you look at least 2 sizes bigger than you are.
As for excessive prints, patterns, and florals, these all add volume to your silhouette and aren't pleasing to the eye.
A good alternative is to pair a patterned top with a solid-colored bottom.
6. Jeans with no pockets
Jeans without pockets can be daring. They highlight your bottom, and are sometimes quite sexy.
However, they're an item of clothing that don't look good on everyone and some stylists say they don't look as good as traditional jeans with pockets.
Though most of them are designed with push-up fabric, less curvy women look better in jeans that have pockets.
7. Tight, low-waisted jeans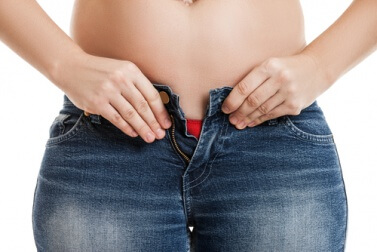 Wearing extremely tight, low jeans isn't just uncomfortable, it can be hard on the eyes.
They may have been in style for a long time, but they're not very chic and actually take volume away from your bottom.
In addition, the way they're designed leads to the appearance of the dreaded "muffin top."
8. Sheer fabrics during the day
Many beauty and fashion experts consider sheer clothes unnecessary and inappropriate to wear during the day.
They show your undergarments and, far from being attractive or stylish, end up looking cheap and a little vulgar.
But as long as you don't let your undergarments show in an obvious way, they can be good for going out at night.
If you just realized you've been making some of the mistakes above, go through your closet and find a way to fix them. That said, remember that the most important thing is to be comfortable and confident.