8 Cosmetic Tricks for Hiding Droopy Eyelids
Both eyelashes and eyebrows play an indispensable role in making eyes look more open. Certain cosmetic tricks, like wise application of makeup, can help create a more expressive look.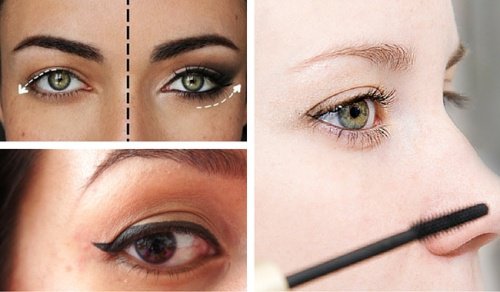 Droopy eyelids are caused by reduced elasticity and firmness of skin over the passage of years.
Although this is a natural and genetic condition, people that have it search for lots of ways to hide it, because it is considered unaesthetic.
Currently there are several surgical procedures that can correct it, especially when it compromises one's vision.
However, these options are fairly expensive and not everyone is able to access these treatments.
But fortunately, you don't need to resign yourself to losing facial beauty because of this condition.  Some cosmetic tricks can improve your appearance, making you look fabulous.
Today we'd like to share with you the 8 best cosmetic tricks to include in your routine.  Let's take a look!
1. Use a pre-base makeup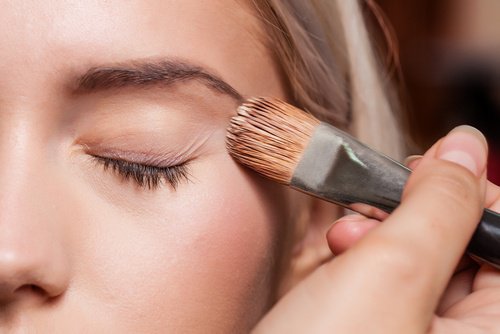 Using a small amount of pre-base makeup on your eyes can help prevent shadows from darkening your eyelids and brow bone.
This makeup is also known as a "primer" and it's a type of base that is applied before other products that are designed for this purpose.
You can find primer in different tones and shades, helping you to choose the version that best fits your needs.  In fact, some brands make both a liquid and powder version.
2. Choose a water-resistant eyeliner and mascara
People that have this aesthetic problem tend to have difficulty applying products like eye liner and mascara.
When using products that are not waterproof, oftentimes your makeup will run every time you blink or the area moves.
That's why you should use water-resistant products and focus well when applying them.
3. Use brown tones on your eyelids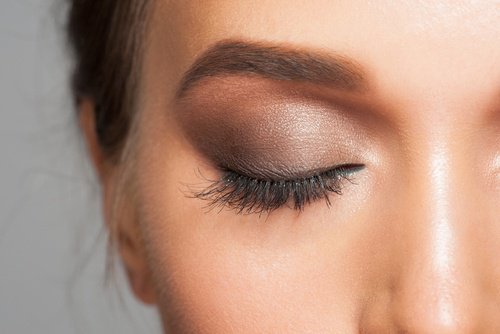 Rub a small amount of matte brown eye shadow on your upper eyelid.  Then use a lighter color above the eyelid down to where your eyelid begins.
Follow the curve of your eye and rub it to prevent sharp lines and to blend the colors.
4. Mark the line of your upper eyelashes
This is one of the most interesting eye makeup cosmetic tricks for hiding this type of eyelid problem.
Use your waterproof eyeliner to draw a line at the base of your upper eyelids, as close to your eyeball as possible.
This will create more defined, larger-looking eyes, which will hide flaccid eyelids.
You can do this on both your upper and lower eyelashes, but do not apply the eyeliner to the internal part of your eyelids.
5. Try out the "cat eye" look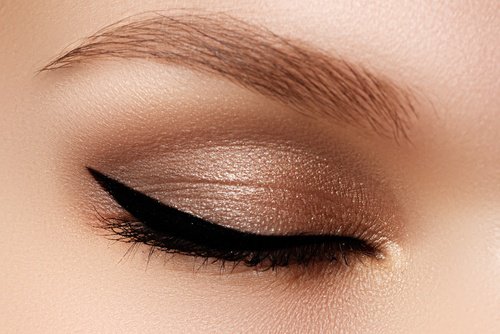 The "cat eye" style isn't just a style for young kids.  If used on the tip of your eyes, you'll create an elegant and distinct look.
Sometimes it's hard to draw a good cat eye on droopy eyelids, but if you try it several times, it will become easier.
6. Use a fair amount of mascara on your lashes
Thick, dense and curvy eyelashes play a fundamental role in creating a young, expressive look.
Applying several layers of mascara, without clumps, will create big eyes no matter what state your eyelashes are in.
Try to focus on the tips of your eyelashes, making them curvy and daring.
7. Use fake eyelashes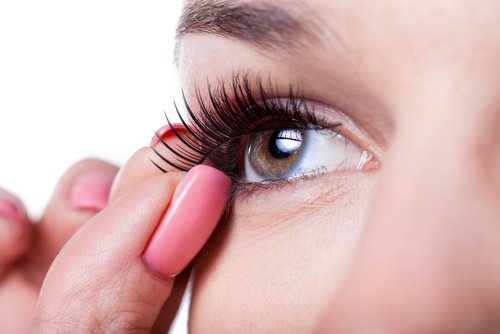 If nature hasn't provided you with long, thick eyelashes, try using fake eyelashes to complement your eye makeup.
Keep in mind that you should choose ones that go well with your face, because if they're too big they could look like a costume.
You can apply them to the entire eyelid, or simply from the center to the outer edge.
8. Cosmetic tricks for your eyebrows
Although they're above your eyelashes, eyebrows can be helpful in achieving perfect eye makeup.
Make a higher angle to help raise your look.  If your eyebrows aren't very full, fill them with the appropriate product for your eyebrows.
A bit of lightening just below the eyebrow can also help make your eyes look more open.
And to finish, remember that the best way to create perfect makeup for your face, is to just experiment with it.
Try different kinds of makeup, always using safe, high-quality products.